Matt Fitzpatrick fully focused on US Open defence despite confusion over merger
The dust is still settling a week on from the shock announcement of the commercial merger between the PGA Tour, DP World Tour and PIF.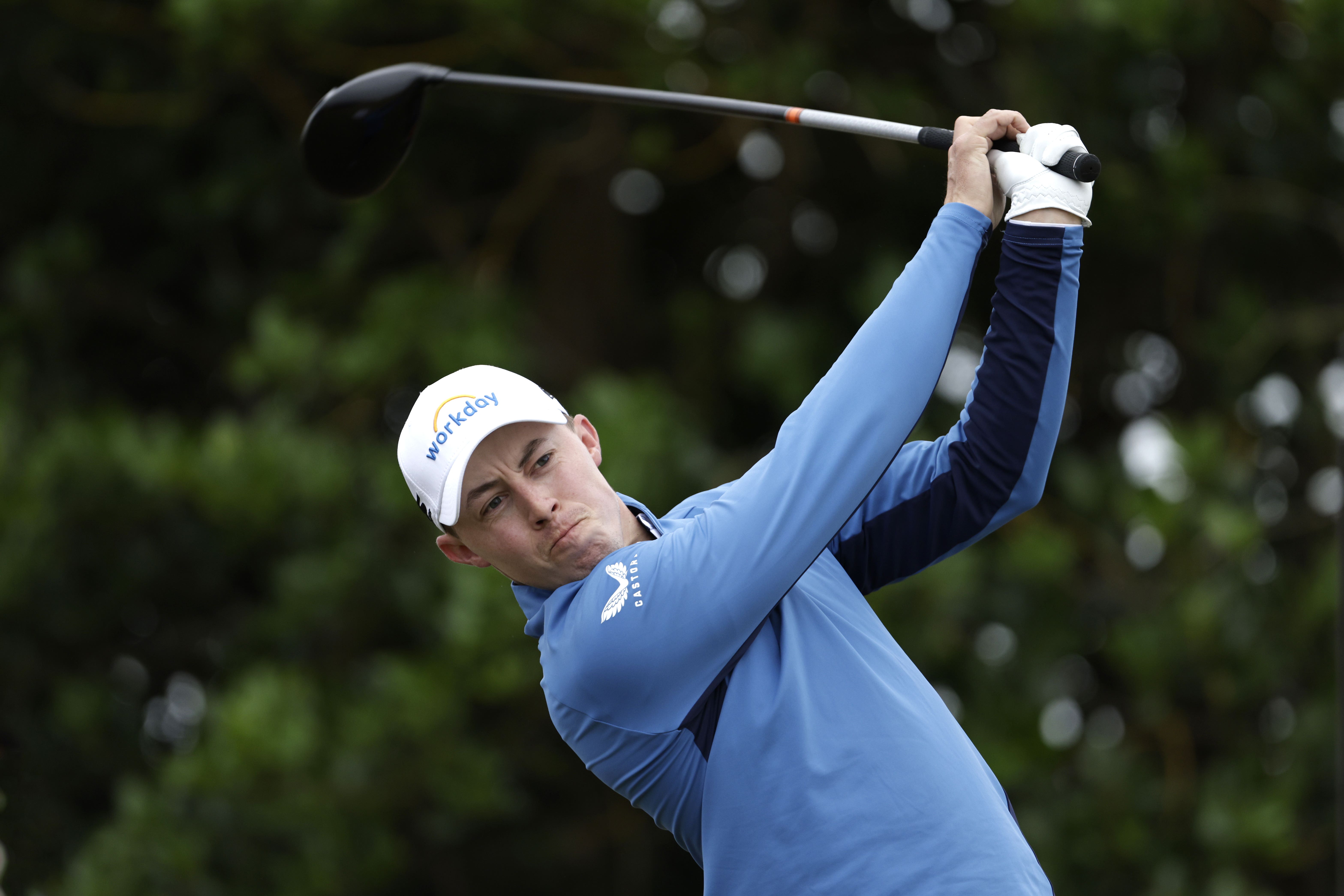 Matt Fitzpatrick admits to being as confused as anyone about the direction golf is heading but insists it will not affect his thinking when he begins the defence of his US Open title on Thursday.
The dust is still settling a week on from the shock announcement of the commercial merger between the PGA Tour, DP World Tour and PIF (Saudi Arabia's Public Investment Fund), which has been the backer of the breakaway LIV Golf.
On the face of it golf's bitter civil war appears to be over but under the surface there are many so-far unanswered questions and residual feelings of resentment by a large section of the two main tours' membership at how they have been treated in the whole saga.
But although several days have passed since PGA Tour commissioner Jay Monahan went on live network television in the United States with PIF governor Yasir Al-Rumayyan to announce the surprise deal there are very few details about how things will work, and that has led to dissent among the rank and file.
"I guess the whole thing is confusing. It was confusing last year," said the Sheffield golfer, who swerved a question about whether those players who remained loyal to the established tours should be suitably compensated for missing out on LIV's millions.
"I don't think anyone knows what's going on. Are we signing with the PIF? Are we not signing with the PIF? I have no idea.
"Even though I guess it is confusing, it's pretty clear that nobody knows what's going on apart from about four people in the world."
That will not cloud his thought process when it comes to mounting a defence of his breakthrough major title from Brookline 12 months ago.
"You're thinking, 'It's a par four, where do I need to hit it? Where is the wind?' That's all you're thinking about."
Fitzpatrick will have plenty of things to think about at the Los Angeles Country Club, which he last saw in February on a reconnaissance mission.
"No, I think it's over-rated. I think you're not going to be stood on the first tee thinking 'Oh what's going on in the golf world?'.
That differs from Brookline, a course on which nine years earlier he had won the US Amateur.
"I seem to remember just last year just thinking about the tournament, just the US Open," he said.
"It was obviously different because I had a tie to the golf course and the history there, so probably was easier for me to mentally focus on that and be in a better place than obviously all this confusion that's going on this week.
"I guess in this day and age you'd like to think there might be some artificial intelligence you could use to kind of plot your way around. That's probably something I'll have to look into."
Fitzpatrick admits finally getting a win over the line in a major has done wonders for his self-belief, even if a back problem has restricted him this season.
A year ago he rose to the occasion coming down the stretch, memorably hit a brilliant approach from a fairway bunker to 20 feet to save par and secure a one-shot victory over Will Zalatoris, who missed a birdie putt to force a play-off.
"It's obviously been a huge boost. Winning last year gave me the boost that when I played my best or when I play well I can compete with anyone and I can win a major," added the 28-year-old, who revealed he took the US Open trophy on holiday with him to Italy last summer, stopping off at Capri, Amalfi and Positano.
"I think that was the biggest thing for me to take away, (now) turning up to events knowing that (if) my game feels in good shape I've got a chance to win this week.
"Maybe previously I've almost felt like I played well and not necessarily competed in majors, whereas now I feel like it's kind of the opposite.
"As long as my game is there or thereabouts, I feel like I can perform."
Fitzpatrick will kick off his title defence on Thursday afternoon in the company of reigning Open champion Cameron Smith and American Sam Bennett.
Rory McIlroy will begin his bid to win a first major since 2014 alongside last month's US PGA winner Brooks Koepka and 2021 Masters champion Hideki Matsuyama.