McIlroy: an on-form Woods is the real No 1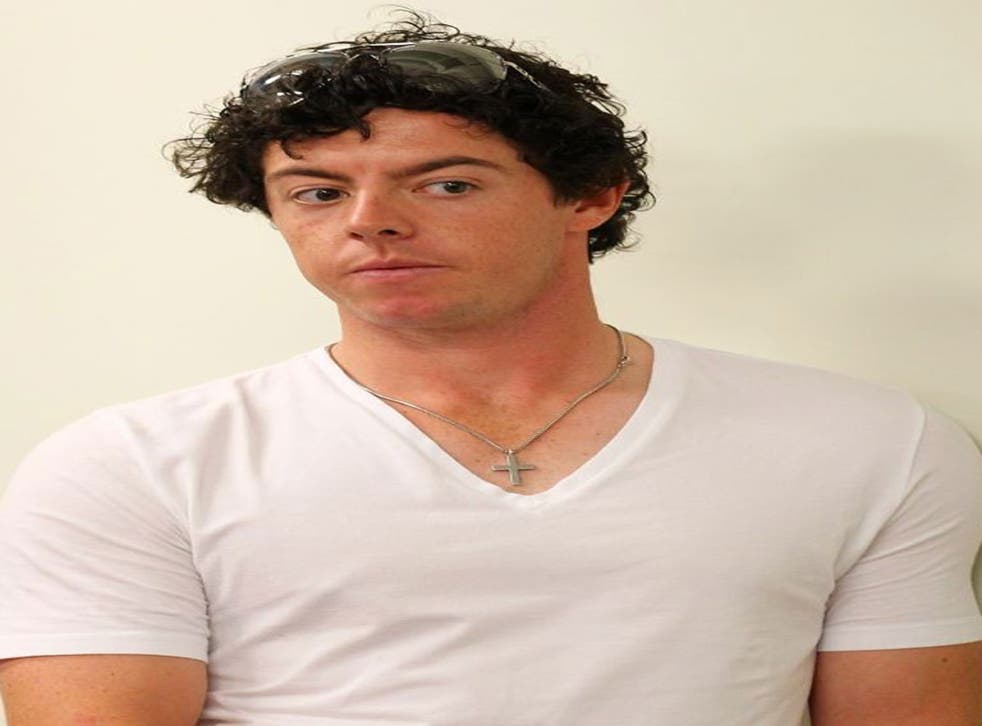 Perhaps it says much about the ever-growing fame of Rory McIlroy that last year he brought three friends from home as his Masters guests – and this year he has invited Ant and Dec. When the Geordie presenters arrive at the Augusta National they will find their friend talking up the chances of Tiger Woods.
While the game is predicting the start of a very special rivalry between Tiger and Rory, the kid himself is remaining ever respectful despite being four spots higher in the rankings. To this end the world No 2 discounted his, or No 1 Luke Donald's, candidature to be be rated as golf's top dog.
"I do believe Tiger is the best in the world," said McIlroy, who at 5-1 is rated only a marginal second favourite here behind Woods (4-1). "You can't judge someone just by how they've played over the last few weeks, the last few months. You have to look at the overall picture. Tiger's won 14 majors and 72 PGA Tour events. People have very short memories. They forget that, just a couple of years ago, he won a US Open on one leg; in 2007-08, his win percentage was over 50 per cent. When he's on, he's by far the best player in the world."
The word here yesterday was that the soft fairways will favour the big-hitters. That spells good news for McIlroy but bad news for Donald. With more rain forecast over the next three days, the Augusta National might rival the Grand National for a gruelling slog by the time of Thursday's first round.
McIlroy will not turn up in Georgia until this evening, meaning he will have conceded at least one day's reconnaissance to Woods. The former world No 1 played a practice round yesterday with Mark O'Meara and Dr Vern Cooley. The identity of the guest in the three-ball was sure to raise a few eyeballs as it was Dr Cooley who operated on Woods' knee four years. Woods withdrew from the WGC event in Miami 22 days ago with an injured left leg – hence the speculation. But Woods' jovial mood suggested he was anything but worried about an injury. Little wonder, considering he won the Arnold Palmer Invitational by five shots eight days ago.
Maybe his countenance would have not remained so cheery had a certain name cropped up. Woods and O'Meara share something else other than a long friendship: they were both coached by Hank Haney. O'Meara actually introduced Woods to Haney, a meeting that was to help Woods to six of his 14 majors in six years together. That period is the subject matter of The Big Miss, Haney's controversial memoir. Yesterday, Haney became one of the first to express doubt on Woods' chances of a fifth Green Jacket this week.
"He is driving the ball better," he said. "But, as John Jacobs always taught me, it all comes down to distance control. And Tiger's isn't as good as it was under me. He is 170th on tour from 75 to 100 yards. He is 134th from 100 to 125 yards. So that's an issue. Then, of course, there is his putting. Right now, he is 130th in 'three-putt avoidance'. That doesn't mean he isn't capable of going to the Masters and not three-putting, he is. But you don't often win majors with four or five three-putts in 72 holes."
If the swing is not what it used to be, then neither, claims Charl Schwartzel, is the aura. The defending champion explained what has changed since the days when Woods was winning the Masters at a stroll: "Tiger will never be just another name on the leader board, but the days are over when players are intimidated because he's around the lead."
* Hunter Mahan won the Houston Open last night, beating the Swede Carl Pettersson by a shot. The American leapt to world No 4 with his second win in six weeks. Ernie Els finished 12th and so, barring a last-minute invite, will miss his first Masters in 19 years.
Join our new commenting forum
Join thought-provoking conversations, follow other Independent readers and see their replies