Phil Mickelson stands by rough Bob Diamond
Kevin Garside
Wednesday 18 July 2012 11:21 Comments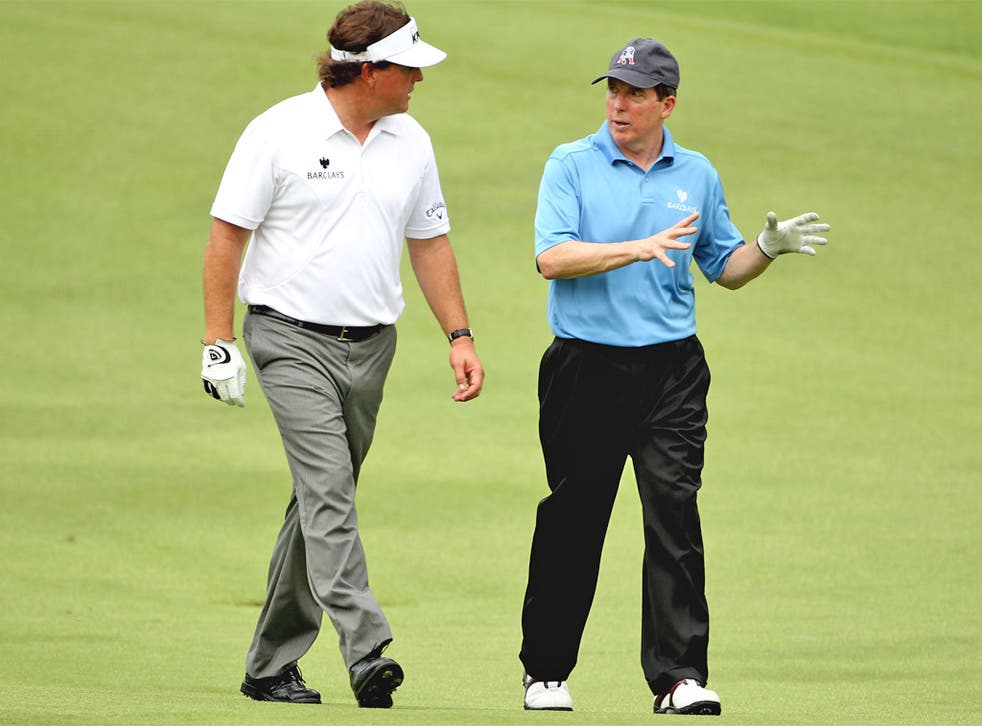 Disgraced banker Bob Diamond has at least one friend in this world. Come on down Phil Mickelson. The Barclays envoy of the fairways revealed yesterday that he had spoken to Diamond since his public devaluation and that the bank's role in the Libor scandal had not affected the player's relationship with the institution.
The sponsorship deal with Mickelson was one of Diamond's brighter moves, for which he was rewarded with smiling loyalty and a place alongside the great American in the Barclays pro-am each year. That privilege has gone, but not Mickelson's friendship. Asked to confirm the status of his relationship with the bank, Mickelson replied that it was the same as it had been. Had he spoken to Diamond? "Yes." Would he see out the contract? "Oh yeah, absolutely."
No blame attaches to Mickelson for that. He is value for money at every level of engagement. As he might be at Lytham. His exhilarating charge through the front nine in the worst of the weather during the final round at Royal St George's demonstrated his suitability to links golf. And the softer this track gets, the more he comes into the equation.
"What was so fun for me about last year was that I was able to make a move in horrible weather, and that's one of the things that has excited me because historically I've not played well in bad weather," Mickelson said. "And now I look at it a little bit differently. And I almost welcome it, in a sense. I certainly have more confidence in competing and playing in weather and the different challenges that links golf presents after having had some success last year."
Mickelson re-routed to Castle Stuart last week from holiday in Rome, such was his desire to sharpen his game for this event. He has flickered episodically this season, posting one PGA tour victory at Pebble Beach in February, beating the challenge of Tiger Woods to claim the AT&T championship. Consistency has been harder to find and a top-20 finish at the Scottish Open would appear to justify the decision to cut his Italian trip short.
"I was originally planning to come here early and do some practice, but I ended up going to Castle Stuart and playing the Scottish Open because I wasn't really playing as well as I wanted to," he said. "It was really a great week. I felt like I got a lot of good work done. I had a couple of good rounds there to give me direction on where I want my game to go this week.
"It didn't feel that far off, but I just wasn't holding my focus for all 18 holes. I just wasn't in a good, competitive frame of mind. And adding that tournament has really helped get me in a much better frame now. Certainly to take on a challenge like the British Open at Royal Lytham is a whole different test. But at least I feel a little bit better about where I'm headed."
Register for free to continue reading
Registration is a free and easy way to support our truly independent journalism
By registering, you will also enjoy limited access to Premium articles, exclusive newsletters, commenting, and virtual events with our leading journalists
Already have an account? sign in
Join our new commenting forum
Join thought-provoking conversations, follow other Independent readers and see their replies