Rory McIlroy to represent Ireland at Rio Olympics rather than Team GB
Olympic rules mean world No 2 is not allowed to switch allegiance for the 2016 Games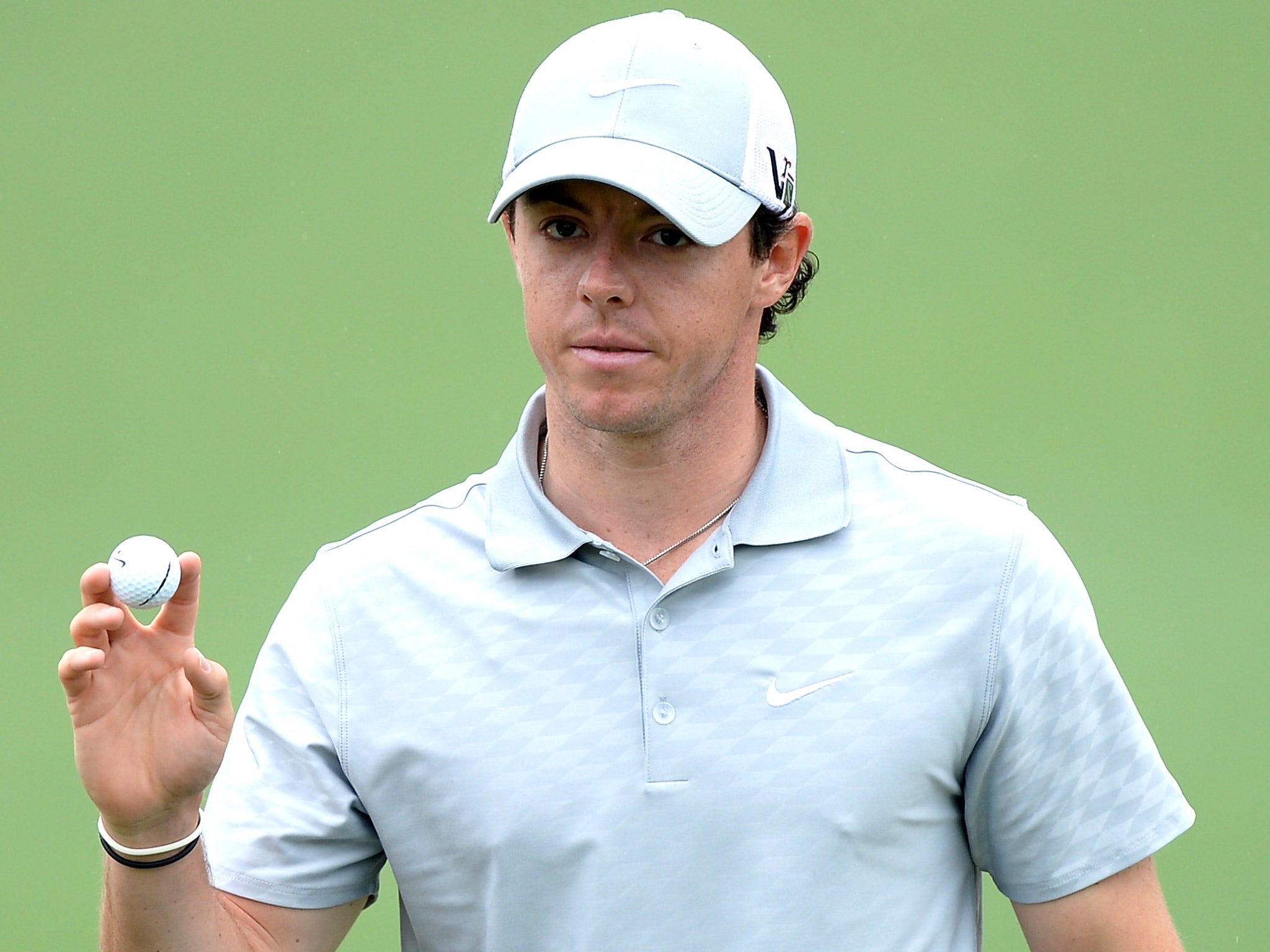 Rory McIlroy is almost certain to represent Ireland at the Olympic Games in Brazil following the intervention of golf's ruling body, the Royal and Ancient Golf Club. McIlroy, who represented Ireland in his youth yet carries a British passport, has previously said that the burden of choosing between Ireland and Great Britain when golf returns to the Olympic fold in 2016 might lead to his withdrawal.
The R&A chief executive, Peter Dawson, said: "I think, because Rory's history [is] of playing for Ireland at amateur level and I think at World Cup level, that there may be a regulation within the Olympic rules that would require him to stay with that. It's quite ambiguous really but there is a rule that a player who has represented one nation at a previous world championships from certain countries, that carries with you.
"I would very much like to take this burden of choice away from the player if we can possibly do it because it's not fair to him. I think he's made it pretty clear in one or two pronouncements that he's worried about it and the last thing we want is players worrying about this."
McIlroy's absence would have been a huge blow for a sport keen to use the Olympics as a platform to grow the game in a part of the world where participation is low. The Olympic tournament will be a conventional 72-hole strokeplay event, with a pledge to review the format if it proves unsuitable in the Olympic setting.
Dawson expects all the leading players to participate. Construction of the course, the late start to which was also a concern for the R&A, can finally begin after the relevant permits were issued by the Brazilian authorities last week.
Whether anchored putters will be available to players in Brazil is still to be decided. Dawson admitted that the heat generated by the debate over the use of long-handled devices had hurt relations between rules-makers and the professional game in the United States. Adam Scott's victory at the Masters completed the full set of major wins by players adopting the anchoring method. Dawson acknowledged that governing bodies on both sides of the Atlantic had been slow to act on the matter but that did not mean they should not rule now.
"I'm disappointed at the way that campaign was conducted. It put rule-making on to the negotiating table," he said. "People have taken positions that they will now have to back off from or maintain. The negotiating table is no place for rule-making. Obviously, feelings are strong. We shall have to see where it goes.
"The bodies in golf have always been working well together and mutually respectful of each other's position. But this latest incident has set this back. I know many will say we were late doing this and that is unarguably true, but we did react to an upsurge in use of anchored strokes and one might say it is never too late to do the right thing."
R&A defends men-only clubs in build-up to muirfield open
Golf's governing body, the Royal and Ancient Golf Club, has defended the right of clubs to maintain single-sex memberships ahead of this year's Open Championship at Muirfield, which does not admit women members.
The move by Augusta National to break its men-only code with the admission of the former US Secretary of State Condoleezza Rice and business leader Darla Moore as members has turned the spotlight on the R&A's men-only status and the retention of exclusive clubs on the Open rota.
The R&A chief executive, Peter Dawson said that since no law was broken it was not the governing body's business to tell institutions how they should be run. He did, however, accept that the move by Augusta was good for the game.
"This is an issue that is getting a great deal of traction and is very emotive. I do think, however, the way this matter is often reported and the way we have failed to get our message across does leave the general public with a slightly false impression of what things are like in the game of golf."
Of the 3,000 courses in Britain, only 1 per cent operates single-sex policies, with the majority in Scotland. There are three on the Open rota – Royal St George's and Troon as well as Muirfield. "Muirfield have been very helpful to women's golf," added Dawson. "The Curtis Cup has been there twice and this doesn't seem to be an issue for some of the women's organisations, because next year the British Women's Amateur is at Royal St George's.
"To think that the R&A might say to a club like Muirfield: 'You are not going to have the Open any more unless you change your policy' is frankly a bullying position that we would never take."
Kevin Garside
Join our commenting forum
Join thought-provoking conversations, follow other Independent readers and see their replies