Ryder Cup: Europe captain Paul McGinley ready to ruffle feathers
Graham Otway
Thursday 29 August 2013 21:23 Comments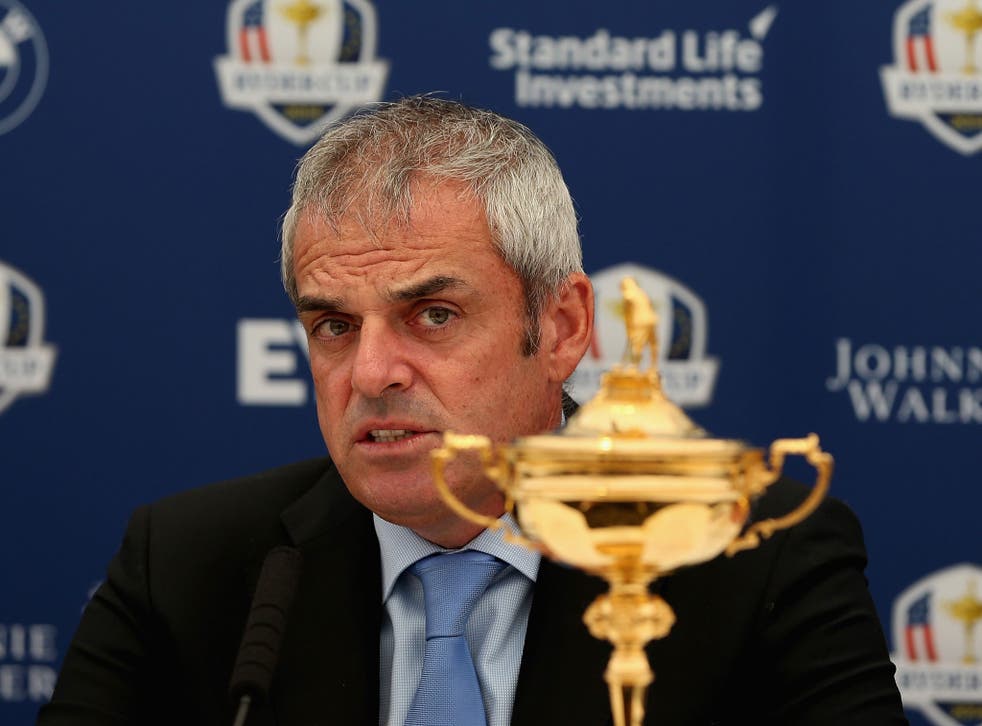 Paul McGinley has revealed two key elements of his Ryder Cup captaincy strategy that could create doubt about some of Europe's biggest golfing names winning a place to play in his team at Gleneagles next year.
The two Cup qualifying tables are launched today with five automatic places going to the players who accumulate the most world ranking points over the next year and four more to the golfers winning most money in European Tour events.
But McGinley also has up his sleeve three captain's wild-card picks and he has made it brutally clear that reputations will count for nothing and playing form will be the only factor when he starts pencilling in names for that list.
Ironically, in the week when the Irish wonderboy Rory McIlroy has dropped to No 4 in the world and is playing this week in the US tour's FedEx Cup play-offs. He could be a candidate to suffer under McGinley's policy.
But the Dubliner, as he prepared to hit the first shot this morning in the Wales Open, which launches the European money Ryder Cup qualifying table, was adamant that he is going to be a strong-willed team leader.
"I understand that, along the journey that all captains take, some tough decisions have to be made," he said. "I've seen Colin Montgomerie and Jose Maria Olazabal, for example, making tough decisions, having to do that. I've learnt from how they made the decisions, how they approach them, and I intend to do the same. And I'll meet any challenges I have head on."
And as if to emphasise his point he went to great lengths to say how he would pick rookies without Ryder Cup experience ahead of Europe's top players if they are in peak form in 12 months' time. He said: "I'm not afraid of having rookies on the team, and if those guys step up to the plate and play really well, I'll be delighted to welcome them to the team.
"Ultimately, I'm looking for the guys who have shown the best form over that 12-month period."
Register for free to continue reading
Registration is a free and easy way to support our truly independent journalism
By registering, you will also enjoy limited access to Premium articles, exclusive newsletters, commenting, and virtual events with our leading journalists
Already have an account? sign in
Join our new commenting forum
Join thought-provoking conversations, follow other Independent readers and see their replies