Brooks Koepka says Sergio Garcia needs to grow up after Spaniard's disqualification at Saudi International
Garcia was disqualified after damaging five greens at Royal Greens Golf & Country Club after missed putts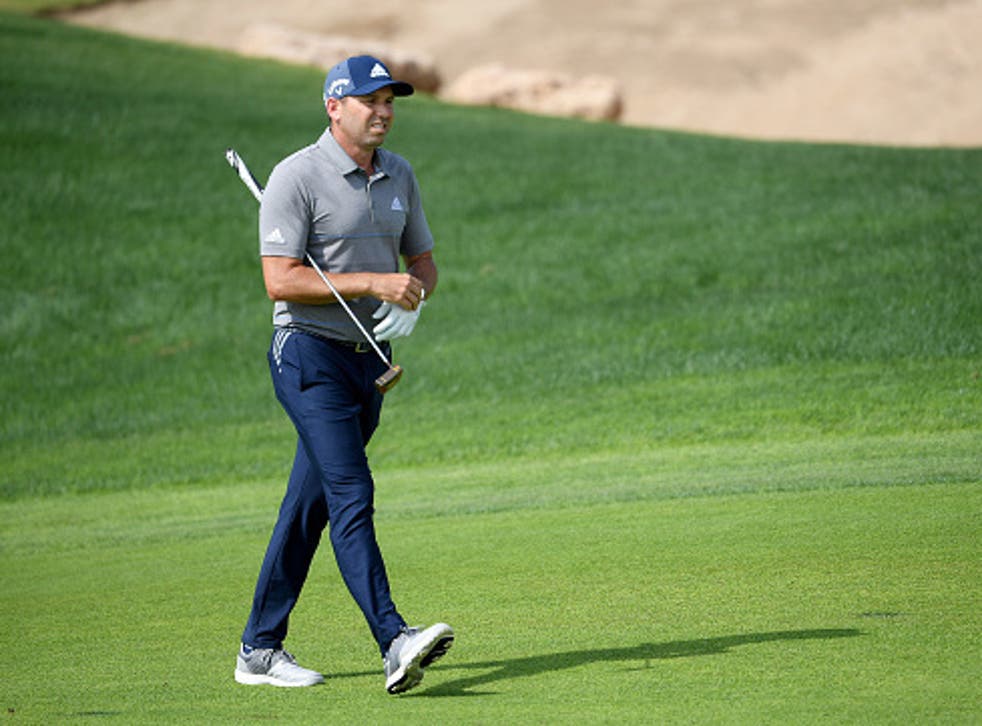 Three-time major champion Brooks Koepka has publicly criticised Sergio Garcia for "acting like a child" after the Spaniard was disqualified for damaging greens at the European Tour's maiden event in Saudi Arabia.
A day after being caught on camera hacking at the sand after a poor bunker shot, Garcia stabbed and scuffed at five greens at Royal Greens Golf & Country Club. After the 39-year-old completed his third round, he was then called in for a meeting with Tour officials, including chief executive Keith Pelley, who informed him of his disqualification.
Speaking on the Playing Through podcast, Koepka said: "Everybody's got to play the same golf course. I didn't play very good, but you didn't really see anybody else doing that. You're 40 years old so you gotta grow up eventually.
"It's frustrating as a player to see. To act like that, the disrespect to everybody, to act like a child out there is not cool, It's not setting a good example and it's not cool to us, showing us no respect or anybody else."
Pelley said that the Tour would take no further action against the 2017 Masters champion, but has since come under increasing scrutiny for his perceived leniency towards one of the circuit's biggest stars.
The 20 most beautiful golf courses in the world

Show all 20
When Simon Dyson was disqualified for tapping down a spike mark at the BMW Masters in 2013, the Englishman was suspended for two months and fined £30,000.
Koepka is the first player to publicly speak out about the incident, although a number of players in the groups behind Garcia complained to officials during the round.
Garcia took to Twitter to apologise after the incident and said: "I respect the decision of my disqualification. In frustration, I damaged a couple of greens, which I apologise for, and I have informed my fellow players it will never happen again."
Join our new commenting forum
Join thought-provoking conversations, follow other Independent readers and see their replies