Tiger Woods withdraws from Masters due to foot problem
The five-time winner did not resume his third round on Sunday at Augusta National.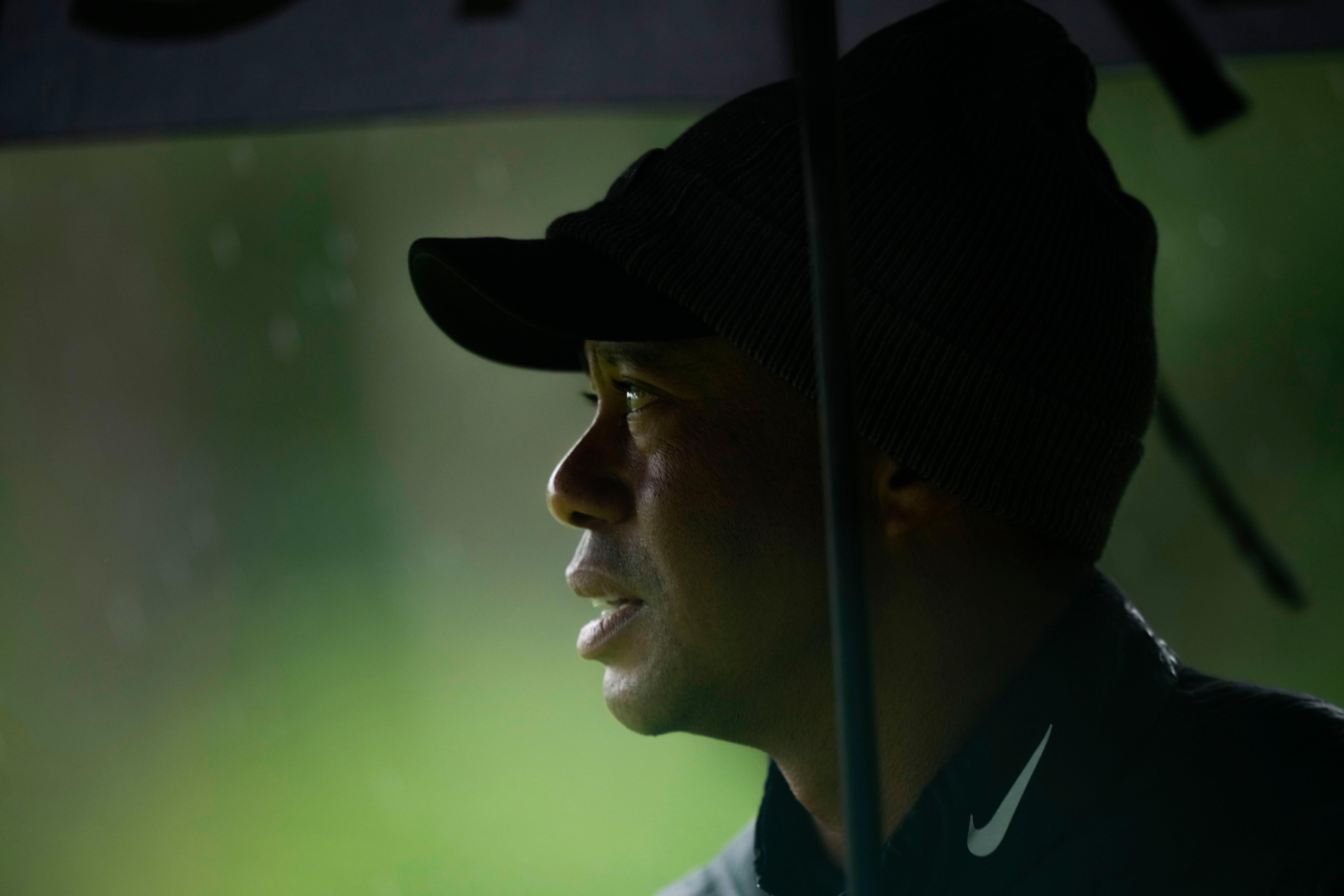 Five-time winner Tiger Woods withdrew from the 87th Masters before the third round resumed, raising further doubts about how long he can compete at the highest level.
Woods made a record-equalling 23rd consecutive halfway cut at Augusta National on Saturday when the delayed second round was completed.
However, the 47-year-old then covered the first seven holes of his third round in six over par to drop to last place of the 54 players to qualify for the last 36 holes.
A brief statement from tournament officials on Sunday read: "Due to injury, Tiger Woods has officially withdrawn from the Masters after completing seven holes of his third round."
Woods later confirmed on social media that the injury was to the bottom of his foot.
He wrote on Twitter: "I am disappointed to have to WD this morning due to reaggravating my plantar fasciitis. Thank you to the fans and to @TheMasters who have shown me so much love and support. Good luck to the players today!"
Woods appeared to be severely hampered by pain in his right leg as he played the 17th hole, his eighth in round three, moments before unrelenting rain caused play to be called off.
The 15-time major champion feared his leg would have to be amputated due to the serious injuries he suffered in a car accident in Los Angeles in February in 2021.
He made a remarkable return to action 14 months later and finished 47th in the Masters, but withdrew from the US PGA following a third-round 79 and did not contest the US Open before missing the cut in the 150th Open Championship at St Andrews.
Woods has accepted that he can only play a handful of times a year going forward and is targeting majors and events with which he has a personal connection, but it remains to be seen if he will contest next month's US PGA Championship at Oak Hill from May 18-21.
The US Open takes place at Los Angeles Country Club in June and Woods will be determined to compete in July's Open at Royal Liverpool, where he won a third Open title in 2006 and his first tournament since the death of his father Earl two months earlier.
Asked in his pre-Masters press conference what had been the key to his numerous comebacks from serious injuries, Woods said: "Stubbornness.
"I believe in hard work, and I believe in getting out there and getting out of it what you put into it. I've certainly had my share of adversity physically and had multiple surgeries and I've had to come back and work through that.
"Those were tough. They were never easy. But it's just the overall desire to win has always been there, and I've always worked at it and believed in what I could do.
"I've been stubborn and driven to come back and play at a high level. I think that has shown throughout my career and is one of the reasons why I was able make so many cuts in a row and win so many tournaments.
"Just hanging in there and fighting on each and every shot. It means something. Each and every shot means something."
Golf Channel analyst and former player Brandel Chamblee thinks Woods could be motivated to keep competing by the goal of securing a record 83rd PGA Tour title. He currently shares the record of 82 with Sam Snead.
"You have to wonder what is motivating him, but then he can come here and tie a record," Chamblee said.
"It has to be one more victory. That's why he's still competing. His will is unmatched in the history of this game."
Woods had enjoyed a little unintentional help from his friends to make the cut at Augusta on Saturday, although the cold, wet weather meant that did not do him any favours.
The American had seven holes of his second round to complete when play resumed at 8am and followed three pars with a birdie on the 15th to get inside the projected cut mark.
However, dropped shots on the 17th and 18th left Woods on three over par and needing help from elsewhere to join Gary Player (1959-82) and Fred Couples (1983-2007) in the record books.
That assistance immediately arrived as good friend Justin Thomas badly hooked his tee shot on the 17th and went on to bogey the hole, dropping to three over himself and moving the cut to the same score.
Thomas also bogeyed the last to miss the cut.