US PGA Championship play could be 'stupidly slow', Tyrrell Hatton predicts
The Southern Hills layout could make for lengthy rounds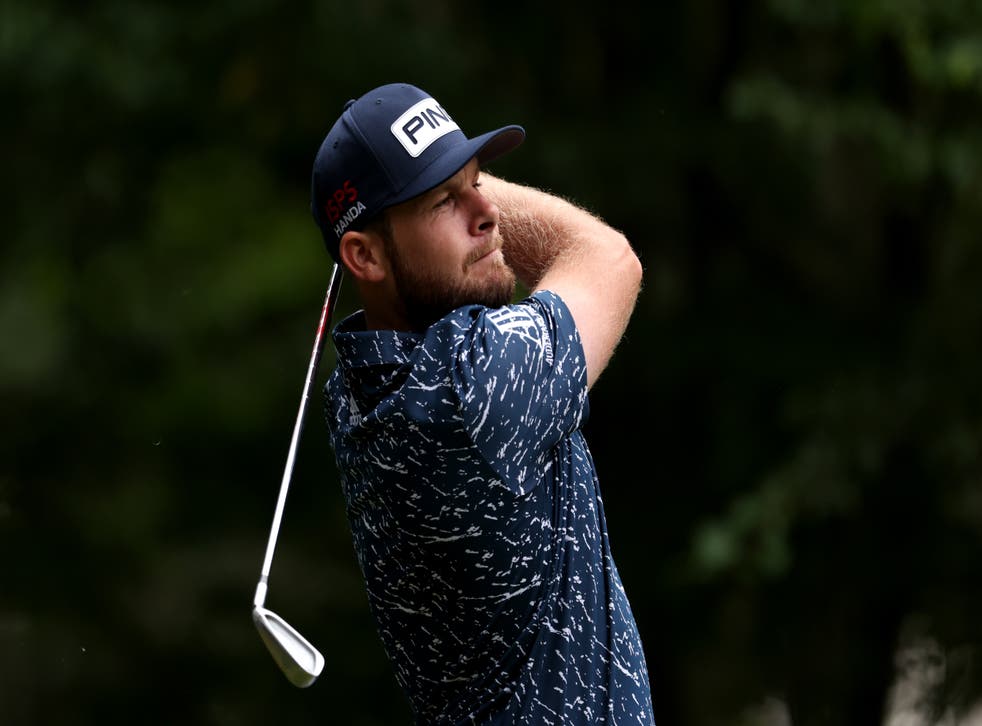 Tyrrell Hatton fears the pace of play could be "stupidly slow" as the 104th US PGA Championship gets under way at Southern Hills on Thursday.
It is not uncommon for rounds to take more than five hours on the opening two days of major championships, but this week's course layout in Tulsa looks set to exacerbate the issue.
The second green, third tee, fifth green, sixth tee and seventh tee are all within close proximity of each other, while the first and 10th holes head in different directions from the same small teeing ground.
"They are going to have to be fairly careful with how they set the golf course up because of where some of the tee boxes are," said Hatton, who branded Augusta National "unfair at times" after closing rounds of 79 and 80 in the Masters last month.
"The rounds could be just stupidly slow, which at the end of the day no one wants. You want to get around in a reasonable time. Hopefully, they're fairly smart with how they do that."
Ryder Cup team-mate Ian Poulter feels Southern Hills is "as good a tough course as I've seen in a long time", but agreed with Hatton's assessment on the pace of play.
"We're teeing off over two greens so you have a stop-start issue right there," Poulter said. "We played one hole on the back nine where you're winging it straight over the green you've just come off. It's going to be long."
Register for free to continue reading
Registration is a free and easy way to support our truly independent journalism
By registering, you will also enjoy limited access to Premium articles, exclusive newsletters, commenting, and virtual events with our leading journalists
Already have an account? sign in
Register for free to continue reading
Registration is a free and easy way to support our truly independent journalism
By registering, you will also enjoy limited access to Premium articles, exclusive newsletters, commenting, and virtual events with our leading journalists
Already have an account? sign in
Join our new commenting forum
Join thought-provoking conversations, follow other Independent readers and see their replies