US Open: Phil Mickelson prays for rain delay so he can play after attending daughter's graduation
The 46-year-old faces a 2,000-mile journey on Thursday morning before teeing off in the only major he has never won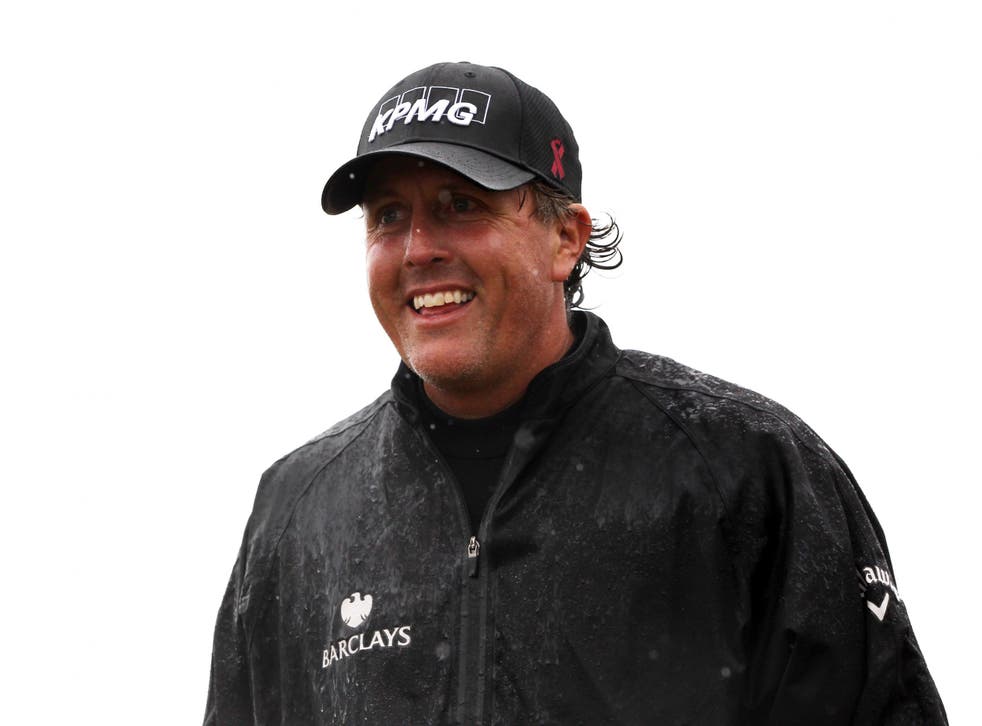 Phil Mickelson needs a four-hour rain delay in order to make his tee-off time at the US Open this week.
The 46-year-old has won almost everything there is to win in golf but has never lifted the US Open trophy - having finished second on six occasions.
Some things in life are more important than completing the career grand slam, however, and Mickelson has made it clear he would not dream of missing his daughter's graduation ceremony in San Diego on Thursday morning.
But if he is to make the 2,000-mile journey from San Diego back to Erin Hills golf course in Wisconsin for tee-off at 2.20pm (8.20pm BST), he will need the heavens to well and truly open.
"I need a four-hour delay," Mickelson told CBS.
"I need a minimum four-hour delay most likely. That's the way I kind of mapped it out. I should get in the air right around my tee time. It's about a 3-hour, 20-minute flight.
"Last night, there was a 60 per cent chance of thunderstorms. Right now, there's 20 per cent. So who knows. I am going to keep my game sharp the next couple of days... but it's not looking good."
Mickelson's caddie Jim 'Bones' Mackay will be on location waiting and ready for him to go but even if the 42-time PGA Tour winner does make it back in time he fears he will be sorely under-prepared.
"It's totally fine," he added.
"I'm not going to really be prepared for Erin Hills.
"I haven't gone there. I don't know the golf course."
If Mickelson does end his US Open curse on Father's Day this Sunday it would be one hell of a story.
Join our new commenting forum
Join thought-provoking conversations, follow other Independent readers and see their replies