WGC-Cadillac Challenge 2015: Marcel Siem 'does a Rory' as the Blue Monster claims its second club of the week
But McIlroy enjoys a better round claiming a 'top-five is still possible' in Florida
Kevin Garside
Sunday 08 March 2015 00:29 Comments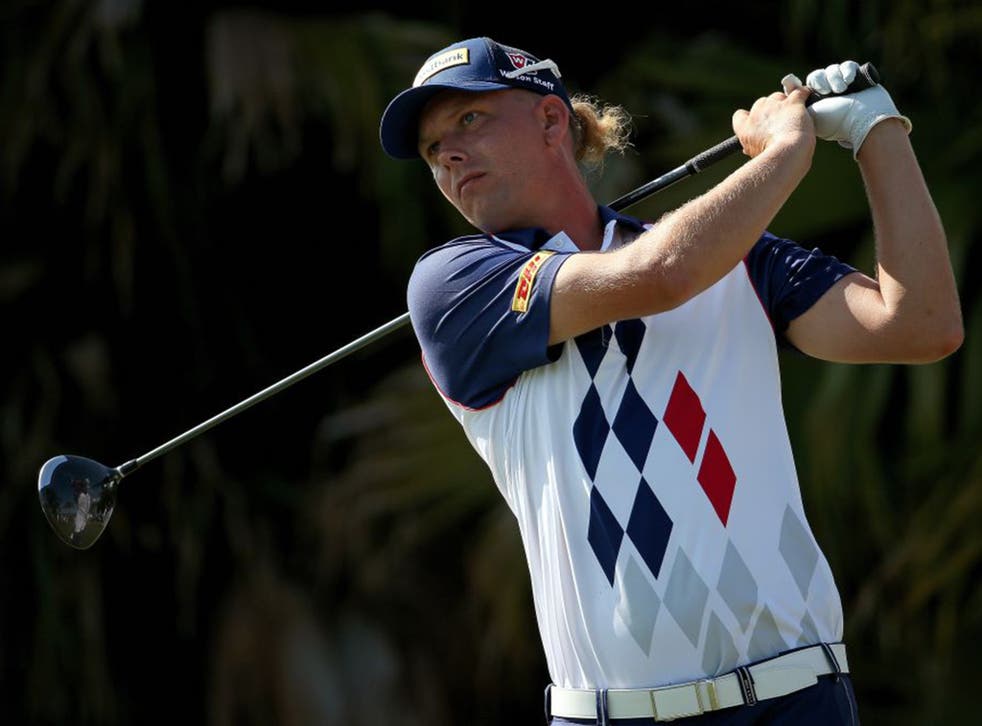 The infamous Blue Monster claimed its second club of the week, this time Germany's Marcel Siem chucking his iron into the lake al la Rory McIlroy.
Siem imploded after a double bogey at the seventh, committing his iron to the same stretch of water by the eighth that swallowed the errant 3-iron of McIlroy, subsequently fished out by a frogman. Playing partner Jason Day turned to his caddie and was heard to say: "He's just done a Rory."
Since Siem was out early he escaped the tyranny of the replay. His card was haunting enough, a third-round 75 taking him to nine over par.
McIlroy's transgression during his second round sent the PGA Tour's video viewing figures into unchartered territory. Of the 280,000 hits garnered by 20 video offering on its YouTube site, 230,000 were attracted by McIlroy's hammer throw. The remaining 19 accounted for a combined 50,000 hits.
Ian Poulter, who carded a one-under 71 to close the third round seven over par, understood the frustrations generated by a course revamped to hike the degree of difficulty. "I feel his pain," he said of McIlory.
"I didn't do it but I would have, could have. Donald (trump) has improved all the facilities on the property, made some improvements on the golf course but there are areas that need some help. Three of the four par-3s are insanely difficult.
"If it were not a WGC event I don't think you would have the field you have. As a European Tour player who plays two tours I feel I have to play it. Were it a regular PGA Tour stop I don't think I'd bother. I understand what Donald wants to achieve. He wants a very difficult golf course. They have done that."
JB Holmes and Dustin Johnson were among the few to get the better of the course, helped by identical aces at the par-3 fourth with 7-irons. Holmes started and finished with a bogey yet still leads by five from Johnson on 11 under after a round of 70.
Bill Haas shot a 65, the low round of the day, to reach four under par and Louis Oosthuizen a 67 to join him. Elsewhere it was as Poulter outlined, largely a grind.
McIlroy birdied the third and seventh holes but successive bogeys saw him reach the turn where he started at one under. With the skies full of foreboding and the wind getting up this was not the Miami sold in travel brochures.
McIlroy again traded birdies and bogeys on the back nine for a round of 72 to close ten back in a share of 12th. "It was not easy in that wind. Still struggling with the ball flight a little but a top-five is still possible," McIlroy said.
Register for free to continue reading
Registration is a free and easy way to support our truly independent journalism
By registering, you will also enjoy limited access to Premium articles, exclusive newsletters, commenting, and virtual events with our leading journalists
Already have an account? sign in
Join our new commenting forum
Join thought-provoking conversations, follow other Independent readers and see their replies