Britain's Mia Brookes becomes youngest snowboarding world champion at age of 16
Brookes also made history with her CAB 1440 double grab en route to victory in her first world championships.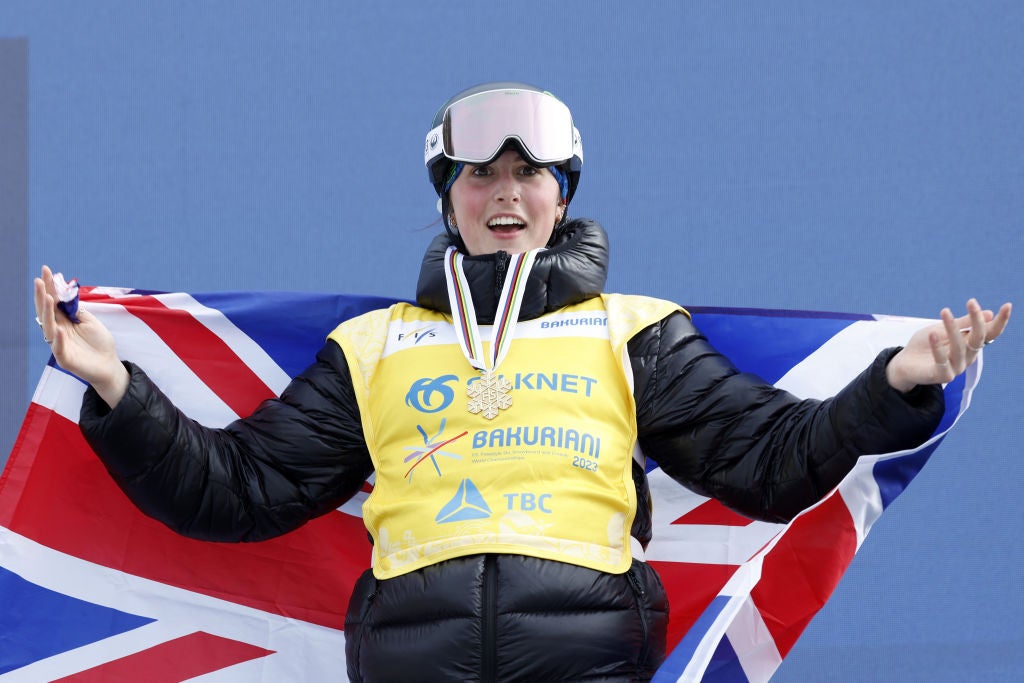 British teenager Mia Brookes became the youngest world champion in snowboarding history after capping off a magnificent morning in Bakuriani, Georgia with a milestone move.
The 16-year-old, the first to win world slopestyle gold for Great Britain, also landed the first-ever CAB 1440 double grab in a women's competition en route to a second-run score of 91.38 in her first world championships.
That lifted her ahead of two-time defending champion Zoi Sadowski-Synnott of New Zealand, who took silver with a best score of 88.78 from her first run, while Japan's Miyabi Onitsuka completed the podium with 83.05.
Brookes, who sealed victory with the penultimate run of the competition, told the BBC: "I honestly feel like I'm going to cry. I've never been so happy in my life. I can't even speak, I'm that happy. I was at the top and my coach was just like, 'If you want to win this, just try the 14.'
"I tried 12 in practice and I came round and almost went 14, and I knew it was possible on this jump. I tried it once before but this is the first time I stomped it, so I'm super happy."
Brookes has been snowboarding since she was 18 months old, travelling in her family's motorhome around Europe.
She was scouted by GB Snowsport coaches aged 10, and was selected to the team's development squad the following year.
GB Snowsport head coach Pat Sharples said on www.gbsnowsport.com: "What Mia's done out here today is just next level. We all know Mia's got the talent, but this is her first season on the World Cup circuit and her first world championships so to land a run like that with all the pressure of a world championships tells you everything you need to know about her.
"We're all so stoked for Mia, her coaches Mikey and Ben, her parents and the whole team around her."
Join our commenting forum
Join thought-provoking conversations, follow other Independent readers and see their replies