LeBron James' Steph Curry tweet is officially more viral than anything Donald Trump has said on Twitter
They both have a long ways to go to beat 'nugg guy's' 3.6 million retweets, though
Clark Mindock
New York
Saturday 23 September 2017 19:29 Comments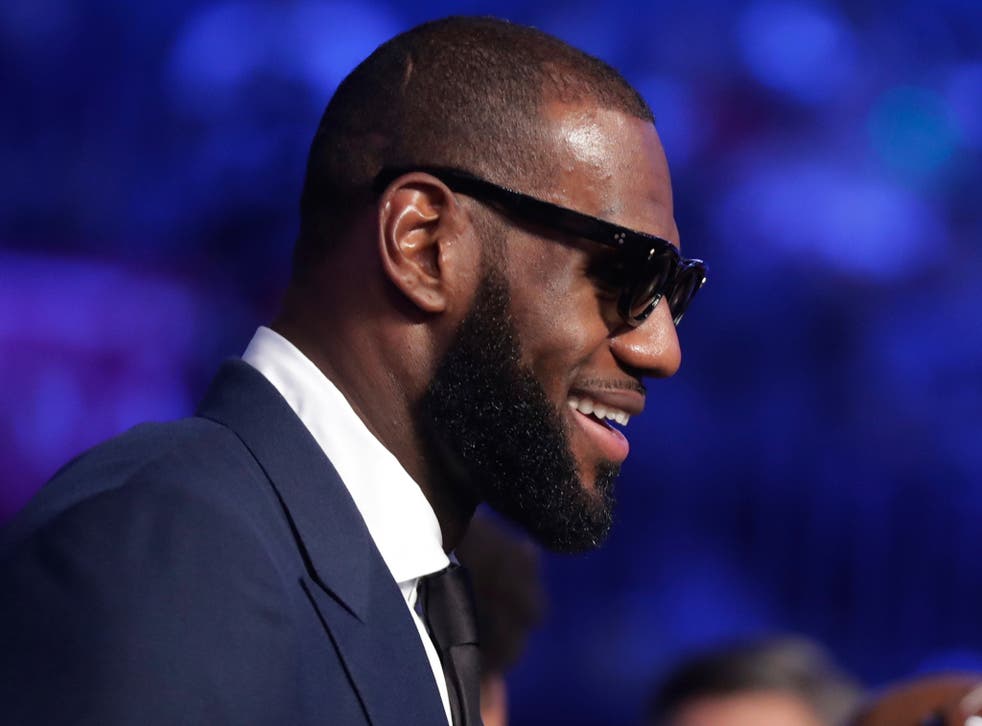 Donald Trump may be the President, but LeBron James is still "The King" — even on Twitter.
James took Mr Trump to task on the social media platform after the President rescinded an already-declined invitation for Steph Curry to visit the White House after the Golden State Warriors won the 2017 NBA Finals. Then, over the next six hours, the tweet was shared more times than any tweet the President has ever written.
"U bum Steph Curry already said he ain't going! So therefore ain't no invite. Going to White House was a great honor until you showed up!" James wrote in the tweet.
It didn't take long before James' message started eclipsing Mr Trump's top tweets.
About five hours after posting, the tweet had more retweets than the President's third-most popular post (206,000 retweets) — when he asked if former President Barack Obama could be impeached for "gross incompetence".
Then, minutes later, it pulled past Mr Trump's second-most retweeted post (214,000 retweets) — a simple reflection on election night where he marveled at the historic nature of his win.
Sports Personality of the Year 2016

Show all 16
Then, about an hour after that, James' tweet officially became more of a viral sensation than anything Mr Trump has written on his favorite social media platform.
"TODAY WE MAKE AMERICA GREAT AGAIN!" Mr Trump wrote in that tweet, a fiery call to arms before voting started last year.
The top retweeted tweet of all time, you ask? That goes to Carter Wilkerson, who has gained 3.6 million retweets so far on a tweet in which he pleaded with his followers to help him get some free chicken nuggets from Wendy's.
Register for free to continue reading
Registration is a free and easy way to support our truly independent journalism
By registering, you will also enjoy limited access to Premium articles, exclusive newsletters, commenting, and virtual events with our leading journalists
Already have an account? sign in
Join our new commenting forum
Join thought-provoking conversations, follow other Independent readers and see their replies