From Kent to Merseyside, football's extraordinary power for good in dark times like these
Against the backdrop of difficult times some within football are doing their bit to help combat radicalisation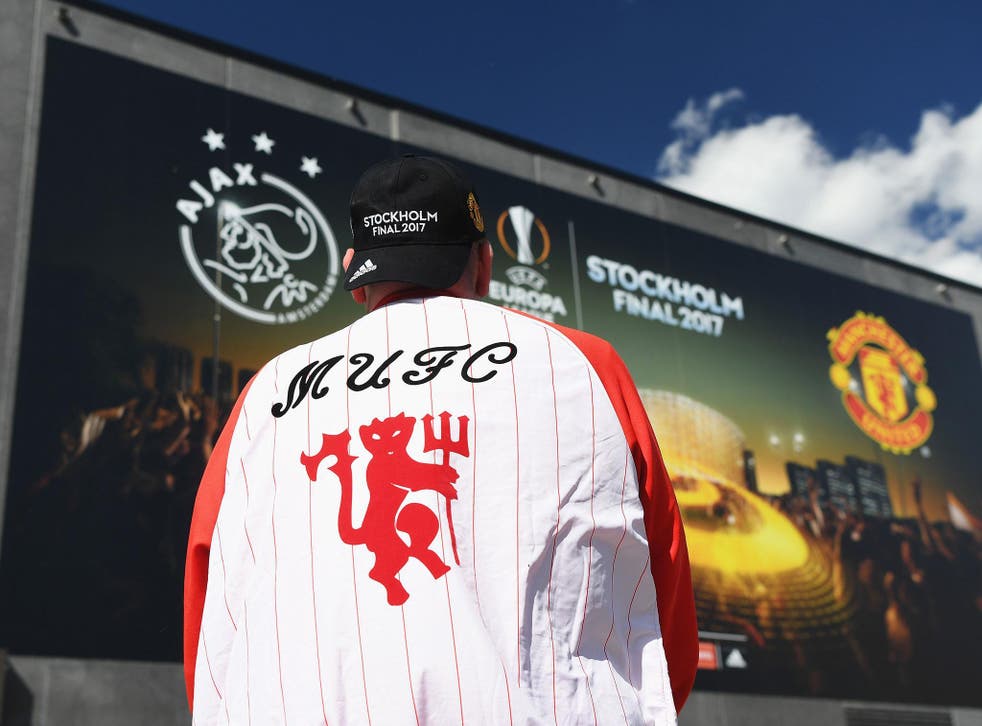 On a football field in Kent's leafy Sevenoaks, a group of white middle class children were brought together with a group of mixed race, a few months ago. The encounter was unflinchingly honest in a way which those between the young so very often are.
"We thought all Muslims were terrorists," said one of the Kent contingent. The ensuing conversation dispelled that idea thought it was when talk turned to sport, Arsenal and Mesut Ozil that it was entirely dismissed. "Black children and white children all felt the same about Mesut Ozil," said Dr Shamender Talwar, one of the youth workers supervising that encounter. "Being an Arsenal fan gave them their common ground."
Talwar and another youth worker, Anna Prior, are perhaps the ultimate demonstration of how the power of football can work in weeks such as this, as we find ourselves back to square one in the struggle with radicalisation. In 2014, they set up the TUFF FC club to give children in the west London district of Southall an opportunity to play football in a supportive environment and to prevent them from joining gangs.
Eric Cantona delivers heartfelt message to Manchester after terror attack
They soon discovered that those groups were only a part of the problem. A 14-year-old girl received a photo on Snapchat showing a man holding a black placard with the message: "Are you British, or are you Muslim?" It emerged that another teenager, Iqra Smail, was under pressure to become an ISIS bride. The club effectively evolved into a counter-radicalization programme, teaching children about gender and religious equality to make them less susceptible to Islamic State propaganda. Talwar has just returned from New South Wales and Queensland in Australia - states struggling with terrorism which want to learn from TUFF. The councils of Liverpool and Somerset want to use the club's programme, too.
TUFF FC – an acronym for The Unity of Faiths Foundation football community – has gone where Premier League clubs have sometimes been unwilling to tread. Molenbeek, the Brussels suburb portrayed as Europe's jihadi central, asked several Premier League clubs for help, and when there were no takers the community club went to the Belgian capital instead.
But some British clubs are demonstrating football's place in the struggle for community cohesion. Everton's weekly coaching sessions for refugees have drawn in more than 250 people from around 25 countries, though these outsiders have not been the only beneficiaries. Local young players have been keen to play matches against them, helping remove potential race-related suspicion. "It helps remove suspicions and the 'I don't want you here. People are understanding each other," says Everton's Lee Johnson.
Manchester explosion in pictures

Show all 37
The experience of sitting in the neat front room of the 7/7 Edgware Road bus bomber, 12 years ago, that revealed to me how individuals from the most shockingly normal of places can be radicalised. It was a few months after Hasib Hussain's had released his bomb, killing six of the 52 victims on that dark day, and his brother, Imran, had agreed to talk. We initially met in his Vauxhall Astra and then in the family home, in the Holbeck district. The bomber's mother busied herself making tea and the world went about its way on the other side of the net curtains.
The bomber's father was stern and the brother seemed to be in fear of him. It was not so difficult to see how a charismatic jihadi like Mohammad Sidique Khan, who worked at a nearby school and was the 7/7 ringleader, radicalised Hussain.
The bombings went to show how football cannot always work, because Leeds United had done plenty in Holbeck, which is near Elland Road. There had been controversy about the merger of a local, largely white, school with its predominantly Asian neighbour. The school, South Leeds High, won a grant from Kick it Out, the anti-racist football campaign, to run a cross-curriculum project on the life of Albert Johanneson, a black footballer from South Africa who played for Leeds United but who died in poverty and obscurity. The school also worked closely with the Leeds United learning support team's campaign against racism in schools.
On July 11 2005, the merger was finally to be put into effect. Four days before, Khan, Hussain and two co-conspirators let their bombs off. "It was a tragedy in so many ways that people knew nothing about," says one who was involved on the Leeds United side of things at the time.
It was on a TUFF FC's trip to Molenbeek that Dr Talwar comprehended the power of football. "One of the Belgian boys asked one of ours, 'Are you Muslim or are you British?'" he relates. "He said: 'I am British.' The Belgian boy was born and bred in Brussels shook his head. He could only see himself as Muslim. That was when he knew why they wanted us there."
Register for free to continue reading
Registration is a free and easy way to support our truly independent journalism
By registering, you will also enjoy limited access to Premium articles, exclusive newsletters, commenting, and virtual events with our leading journalists
Already have an account? sign in
Register for free to continue reading
Registration is a free and easy way to support our truly independent journalism
By registering, you will also enjoy limited access to Premium articles, exclusive newsletters, commenting, and virtual events with our leading journalists
Already have an account? sign in
Join our new commenting forum
Join thought-provoking conversations, follow other Independent readers and see their replies