American team bucks financial crisis to enter Formula One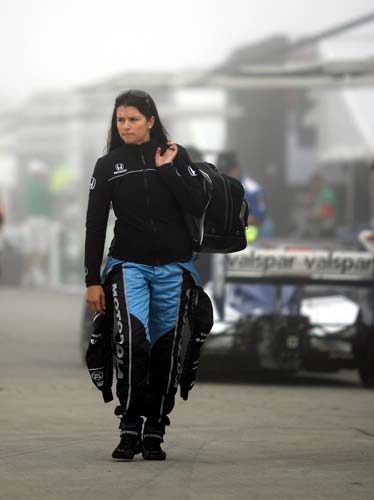 The first American Formula One team in more than two decades will be unveiled in Charlotte, North Carolina, later today.
The result of four years of intensive effort by principals Ken Anderson and journalist Peter Windsor, USF1 buck the trend by launching in the global recession and basing themselves outside Europe. They will spend 2009 setting up the operation and designing and building the as-yet unnamed car in Charlotte, and will join the Formula One World Championship in 2010.
"We have spent time putting together the right infrastructure," Windsor said yesterday. "In many ways we have done the really hard work, sourcing the right investment and sponsorship which will enable us to keep the team in the hands of the people who know what they are doing without the need to sell 80 per cent to a figurehead. We finally achieved our investment goals two weeks ago, and have the money to do what we want to do. We will be a lean and mean operation and will viciously control the head count. We always said that we would officially go public once we started to hire people. That moment has arrived."
USF1 will be revealed via Speed TV, which is also based in Charlotte, and Windsor said the aim was to market the operation as an alternative to the US NASCAR series.
Wndsor added that decisions on engines and drivers are still some way down the road, but that names such as Danica Patrick and Marco Andretti were under consideration. "We have yet to speak to any drivers, but we are looking at every American with the right credentials, and Danica is definitely on the list."
Join our commenting forum
Join thought-provoking conversations, follow other Independent readers and see their replies