Ayrton Senna: Senna in his own words as world remembers the 20th anniversary of his fatal crash
May 1, 2014 marks the 20th anniversary of Senna's untimely death, but his impression on the sport remains as clear as ever
Jack de Menezes
Wednesday 30 April 2014 12:53 Comments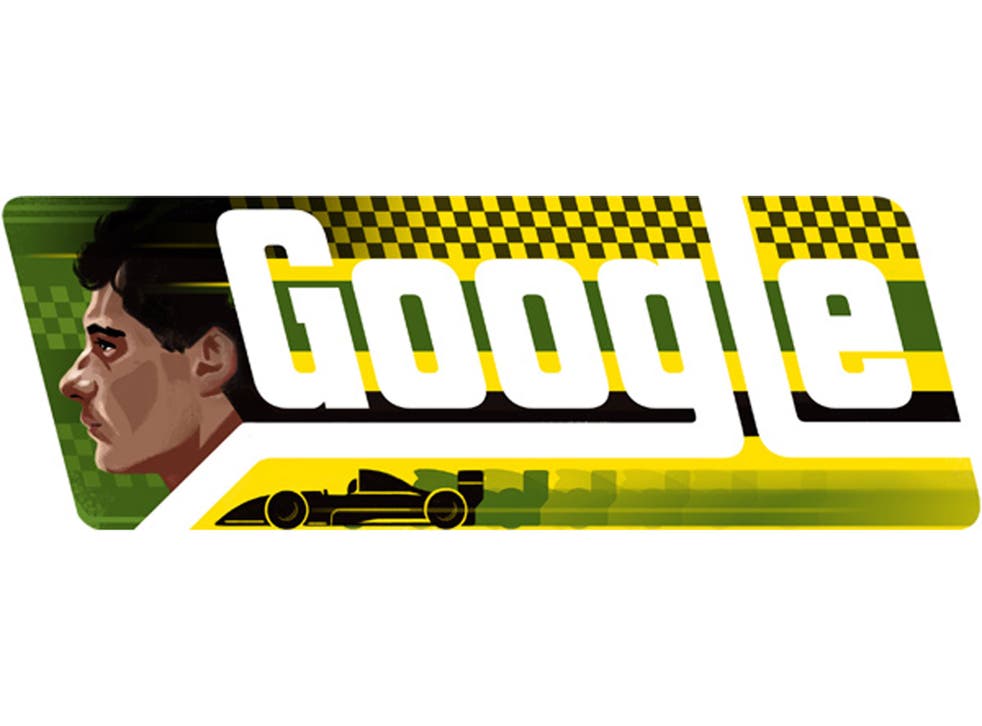 Ayrton Senna left an impression on motor racing like no other. The Brazilian may have won just three Drivers' World Championships before he was tragically killed in the 1994 San Marino Grand Prix, but his words throughout his career are fondly remembered for one reason or another. We recount his most memorable quotes:
'78, I came to Europe for the first time to compete outside Brazil in the World Championship. It was pure driving. Pure racing. There wasn't any politics. No money involved either, so it was real racing.
Senna on his favourite memory of his racing career.
That day, I suddenly realized that I was no longer driving conscious. And I was in a different dimension, for me. The circuit for me was a tunnel, which I was just going, going, going. And I realize I was well beyond my conscious understanding.
Senna relives his experience of leading the 1988 Monaco Grand Prix.
I don't know driving in another way which isn't risky. Each one has to improve himself. Each driver has its limit. My limit is a little bit further than others.
Senna ahead of the 1989 season, having just won his first world championship
If you have God on your side, everything becomes clear.
Senna in an interview in 1992
I started being thankful as I was doing the last lap. I thanked God. I couldn't believe I was actually going to win the Championship with all the anxiety and tension. I felt His presence. I visualized, I saw God. It was a special moment in my life. An enormous feeling. I have registered it in my memory, and it remains a part of me.
Senna: Photographs by Keith Sutton

Show all 14
Senna remembers the final lap of the 1988 Japanese Grand Prix as he won his first Drivers' World Championship.
I find amazing for you to make such a question, Stewart, because you are very experienced and you know a lot about racing, and you should know that by being a racing driver you are under risks all the time. And by being a racing driver means you are racing with other people. And if you no longer go for a gap that exists, you're no longer a racing driver. Because we are competing. We are competing to win.
Senna responds to Sir Jackie Stewart's questioning that he has been involved in too many accidents for a world champion.
Because I believe in God and have faith in God, it doesn't mean I am immortal. It doesn't mean I am immune, as has been claimed. I am as scared as anyone of getting hurt, especially driving a Formula One car.
Senna answers back to Alain Prost's claim that his rival believes he is immortal because of his faith in God.
I can't stand it. I can't stand this. It's a joke. After what happened last year, it's a joke, this situation. You just proved here... I said nothing, and you see somebody raising the point, and you see everybody agreeing. And last year was really bad for me. I'm sorry. I'm sorry, but I have to leave.
Senna walks out on the 1990 Japanese Grand Prix drivers briefing after the crash between himself and Prost a year previous is brought up.
My biggest error? Something that is to happen yet.
Senna in September 1990 after claiming pole, fastest lap and the win at Monza.
It's not a bad feeling at all, is it?
Senna celebrates his second F1 World Championship in 1990 after crashing with Prost.
Thank you, Brazil, thank you, fans. The human heat this weekend was so great that we had to win this time. It couldn't be any other way. We did it.
Senna celebrates his 1991 Brazilian Grand Prix victory with the people of Brazil.
It's going to be a season with lots of accidents, and I'll risk saying that we'll be lucky if something really serious doesn't happen.
Senna during the 1994 pre-season testing
It's the balance. Changing balance. The car is worse. There was a bit more under steer. Bit of under steer on the first lap, then on the second lap, it's just changing balance. During the middle of a corner... breaks away at the entrance. When it is supposed to break away, it breaks away even more.
Senna speaks to Adrian Newey about his on-going problems handling the Williams on the Friday of the 1994 San Marino Grand Prix.
Professor Sid Watkins: You know, Ayrton, you've been three times World Champion. You're the fastest man in the world. Why don't you quit, and I'll quit and we'll just go fishing?
Senna: Sid, I can't quit.
Former F1 doctor Professor Sid Watkins recalls his final conversation with Senna on the eve of his fatal crash at the 1994 San Marino Grand Prix.
Register for free to continue reading
Registration is a free and easy way to support our truly independent journalism
By registering, you will also enjoy limited access to Premium articles, exclusive newsletters, commenting, and virtual events with our leading journalists
Already have an account? sign in
Join our new commenting forum
Join thought-provoking conversations, follow other Independent readers and see their replies