Battery powered Formula E faces acid test
Formula E not here to replace F1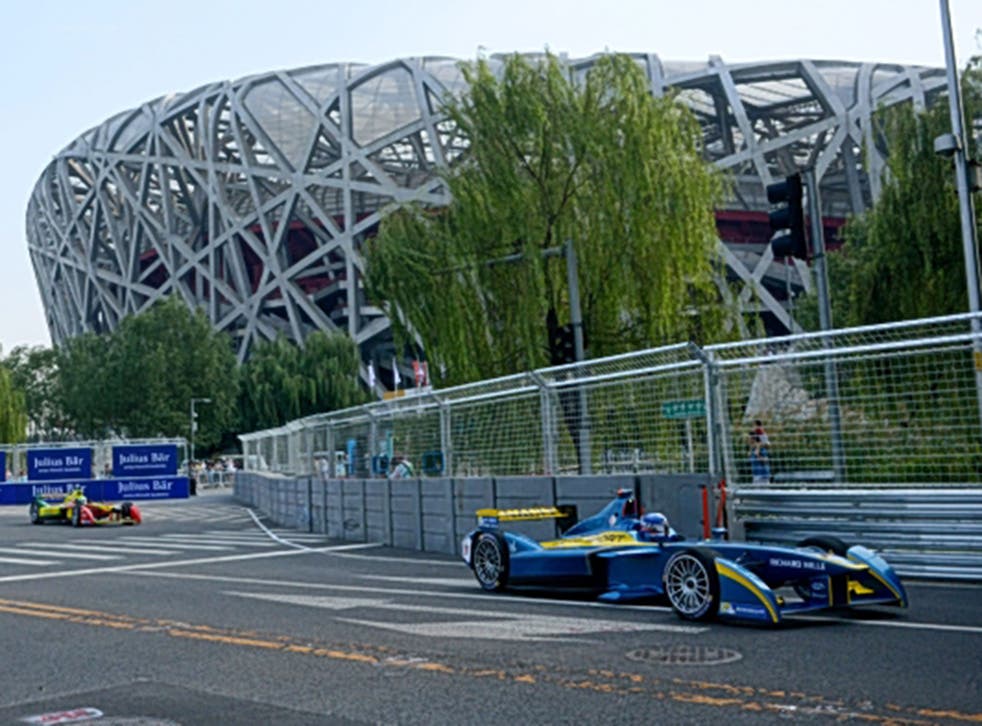 The motor-racing formula which FIA president Jean Todt has chosen to promote far more than Formula One is already facing its acid test after just one race.
Next weekend sees the second outing for the bold new all-electric Formula E motor racing championship, on the streets of Malaysia's Putrajaya, a crucial opportunity for this relatively slow, silent form of racing to prove that it is more than just a glorified battery test.
September's first race in Beijing was a qualified success, making headlines only because of a spectacular last-corner crash and rollover involving Alain Prost's son Nicolas and Nick Heidfeld.
And while some diehards have predicted that the green credentials of Formula E's single seaters may ultimately threaten F1, former Caterham F1 driver Karun Chandhok, who races for the Indian Mahindra Formula E team, laughs at the very idea. "Formula E is absolutely not intended to supplant F1," he says. It doesn't compare with F1, Indycars or Le Mans, and that's far from its purpose. It's totally different."
So what is it for? Chandhok again: "All the major motor manufacturers have some sort of electric hybrids which will be introduced between now and 2018. Formula E will accelerate the development of this technology, the batteries and motors, the whole drivetrain. You can have the world's biggest battery, but it needs to be efficient, so it's a combination of things."
The jury is out on whether electric cars really are the future, but Chandhok adds: "At least until 2018 they will be relevant, so companies such as Mahindra will be looking for that hidden new technological step forward."
The field boasts a high-quality mix of former F1, Indycars and Le Mans drivers such as Jarno Trulli, Bruno Senna, Sebastien Buemi and Heidfeld. However, they needed an embarrassing six minutes to complete their warm-up lap in China as they conserved precious electrical energy. And the need to make a pit-stop halfway through the 53.5-mile event to change to a second car brutally highlighted the biggest shortcoming of any electric car: its range. "It's a reason why people don't buy them," Chandhok admits.
So what are they like to drive? At 890kg with a driver, they are far heavier than an F1 car, with only F3 performance, which is one of the reasons why they have to race on street circuits. "They're fun in some ways," says Chandhok. "But the lack of sound spooks you at first because suddenly you've lost one sense and are reliant on your bum to feel what the car's doing.
"There's no external telemetry, no technical feedback, during a race, so you need to work out for yourself when to regenerate power by recharging, and to read the data on the dashboard to make sure you don't exceed the 28 Kw per-hour limit on the amount of energy you're allowed to use. Doing all the maths while simultaneously racing is tough, and you're mentally destroyed at the end of it."
Join our new commenting forum
Join thought-provoking conversations, follow other Independent readers and see their replies