Brazilian Grand Prix: 'Nico Rosberg has got everything out of this season, Lewis Hamilton hasn't', says Mark Webber
But despite Rosberg taking a 19-point lead into the penultimate grand prix at Interlagos, Webber believes the title battle is still alive and kicking
Jack de Menezes
Thursday 10 November 2016 18:26 Comments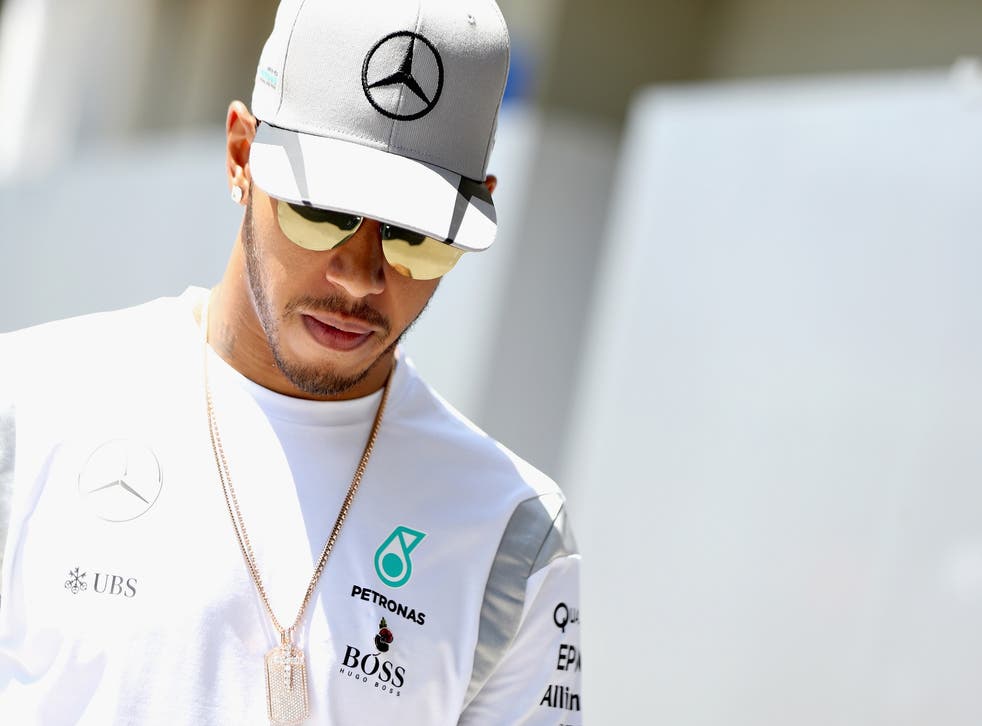 Lewis Hamilton's grip on the Formula One world championship will come to an end this Sunday if Nico Rosberg wins the Brazilian Grand Prix, and should the German finally get the better of his more successful teammate, he will have earned it the hard way.
That's the opinion of former F1 race-winner and title contender Mark Webber, who believes Rosberg takes a 19-point advantage into this weekend's race in Sao Paulo because he has extracted more from his performances this season than three-time world champion Hamilton has been able to do.
Hamilton's reliability issues this season cost him a certain 25 points in Malaysia, and he also saw the start of his campaign significantly hindered by power unit troubles that resulted in the 31-year-old exceeding his engine allocation in Belgium and having to come from the back of the grid as a result.
Webber, who will bring his own career to an end following the final World Endurance Championship race of the season in Bahrain next weekend, does not believe that has been the difference in 2016 though. Instead, he looked back at races such as Singapore where Hamilton was roundly beaten by not only Rosberg but also Daniel Ricciardo, and was keen to praise Rosberg for getting the job done.
"We know with Lewis, when it's on it's on, and we've had this horrible decision to make among all of us to say that when Nico wins, is that because Lewis hasn't turned up?" Channel 4 pundit Webber told The Independent.
"Well, I don't think that is the case, I think that sometimes Nico has just outperformed him, it's as simple as that which we've got to give Nico credit for. It's just when he's [Hamilton's] really out of bed with himself, like Singapore, which was a bizarre grand prix. I'm not a gambling man but I would've thought Lewis would have done extremely well in Singapore but this year it wasn't his race and it was like that from Friday practice.
"Yes, there is some reliability in there, they've both had some of that and we all gravitate to the last part of the season. We will naturally gravitate to scenarios that have unfolded like Malaysia for Lewis when he had the engine failure having dominated the race really. He could certainly do with those 25 points. At the end of the day I think [with] Lewis, has he extracted everything out of his season? Maybe not, he could've got a bit more, he has had reliability issues but Nico certainly has extracted everything out of it and that's to be admired. That's why he's leading."
With Rosberg only needing second and third place finishes in the final two grand prixs, the smart money is on the German claiming his maiden title. But Webber is not so keen to dish out the honours just yet, and with the unpredictable nature of Interlagos looming large this weekend, Rosberg's lead doesn't seem as secure as it should.
Asked if Hamilton can still win a fourth drivers' championship, Webber said: "Absolutely. It's far from over. I think that technically they're racing cars, so it's not impossible that Lewis has two DNFs and it's the same for Nico. Who knows, they're in a good car and that means if someone does have a problem there's a big chance that the other guy is going to get maximum points.
"Nico's got the higher ground at the moment and can close it out this weekend with a victory. It's far from over though and the Brazilian Grand Prix has – and can – throw up weird grand prixs like the Canadian Grand Prix really. Historically it's been a tricky race for the teams and the drivers because it always does provide a fascinating grand prix as it's a good race track, there's overtaking opportunities, there's the chance for interesting battles to build up and also there's weather around too."
If anyone should know about mixed fortunes in Sao Paulo, it's Webber. The Australian won twice in Brazil and signed off his F1 career three years ago with a second-place finish. However, Webber has also experienced two huge accidents there, the first of which led to a race-ending crash involving Fernando Alonso and the second in a frightening WEC race there in 2014.
He believes that the different variables facing drivers in Interlagos, ranging from the changeable weather conditions, testing track layout and overtaking opportunities, could lead to an eventful afternoon on Sunday. With rain forecast across the weekend, that could prove to favour Hamilton given he was significantly faster in the wet at Monaco earlier this season.
"Not that Nico can't do the job in the rain," Webber adds, "I just think it brings another variable that Nico wouldn't like. With a wet qualy [qualifying] or a wet start to the grand prix, it just opens the door, for me, slightly for Lewis to get back in the game where Nico would like an absolutely boring grand prix weather-wise. He just wants to go over there and execute a quick weekend with the variables that he can't control.
"It's a little bit at altitude so the cars feel a little bit lower on grip. The cars move around a little in the corners so you've got to be on top of that. There's also a lot of camber changes too so the track has a bit of a knack and a trick to it in terms of how the traditional lines – especially on the in-field sector – might not be the most obvious lines to take.
"It's a short lap, a 71-lap grand prix so it's coming at you thick and fast. It's a bit juicy on the neck, a busy old track too, at least it was before they resurfaced it.
"The venue does throw a few curveballs at you and you've got to get that balance between top speed and downforce too in terms of the corners because it's a long, long last sector. Top speeds are important, so the drivers have some big decisions on Friday night as to how they want to set the car up for the race."
Watch the Brazilian Grand Prix This Sunday Live on Channel 4, the new home of free-to-air Formula 1 in the UK with live coverage of ten Grand Prix this season and comprehensive highlights of every race weekend. Visit f1.channel4.com for more information.
Register for free to continue reading
Registration is a free and easy way to support our truly independent journalism
By registering, you will also enjoy limited access to Premium articles, exclusive newsletters, commenting, and virtual events with our leading journalists
Already have an account? sign in
Join our new commenting forum
Join thought-provoking conversations, follow other Independent readers and see their replies