British Grand Prix 2014: McLaren all need to work harder, Jenson Button tells Ron Dennis
2009 world champion reacts to chief executive's claims that he needs to try harder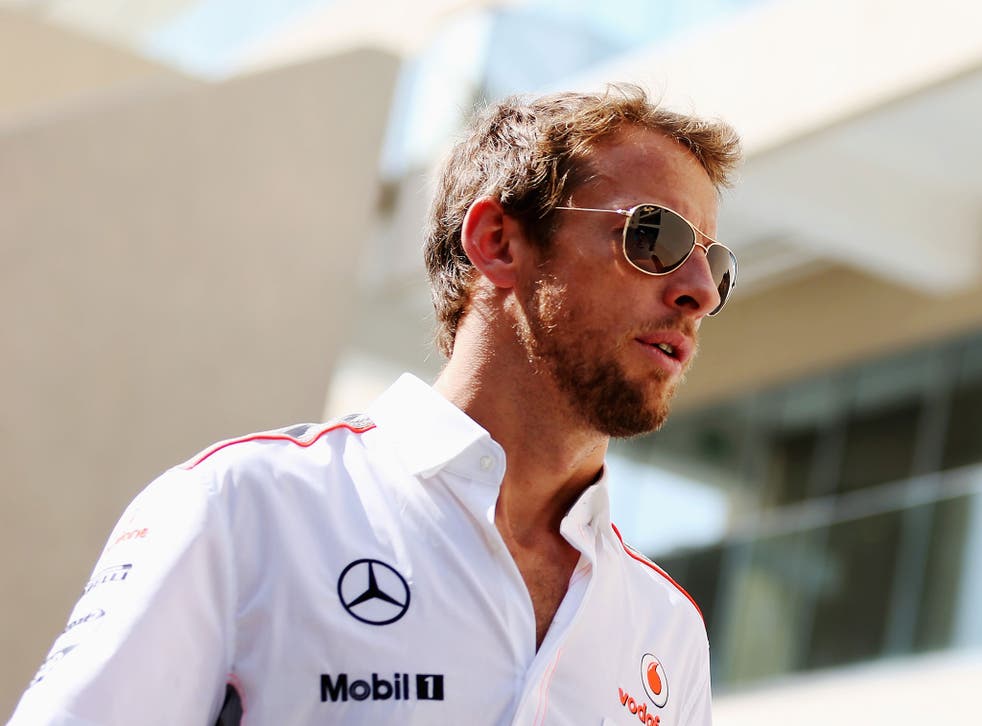 Jenson Button has reacted pithily following suggestions from McLaren's chief executive, Ron Dennis, that he needs to try harder.
Ahead of what promises to be an emotional home grand prix for the 2009 world champion, who has asked fans to join him in wearing pink T-shirts to commemorate his hugely popular father John who died in January, Button defended himself against his boss's implied criticism.
Dennis had earlier suggested to Sky Sports that his 34-year-old lead driver needed to work more to rise to the challenge of his promising rookie team-mate Kevin Magnussen.
Button has 43 World Championship points to the young Dane's 29, but Magnussen so far has the best result with his second place to Nico Rosberg in the opening race in Australia, where Button eventually finished third when the places were revised. Magnussen has also been quicker in qualifying in half the races.
"I think Ron must be practising to be a motivational speaker," Button shot back. "When we are in the position we have been in for 18 months it's not easy for anyone in the team. It's very, very difficult, and we all need to work harder as a team and not to be pointing the finger at any individual.
"We got ourselves into this position and we've got to fight our way out, but I never give half measures in anything; I always give 100 per cent on the phone, in the factory and in the car, everything always 100 per cent."
Button has made it clear that he wants to stay with McLaren and that he has unfinished business in Formula One. But speculation continues about his future within the team when his contract runs out at the end of the season, and the possibility that Fernando Alonso will be tempted back to Woking in preference to extending his Ferrari deal.
Racing director Eric Boullier temporised: "We are evaluating strategies and we are lucky to have two drivers who want to commit to us for the future. We have contractually some options we can pick up, so we are not in a rush to decide next year or the future driver line-up."
Meanwhile, fellow Briton Susie Wolff, the wife of the Mercedes director Toto Wolff, received encouragement from the pre-race favourite Lewis Hamilton ahead of her debut as a Friday morning driver for Williams Martini Racing. She will be the first woman to run on an official Formula One meeting session since Giovanni Amati 22 years ago.
"Susie is one of the very few girls I have raced against," the Mercedes star said. "I saw her in karting but back then she was always a category above me. But we did race together in Formula Renault and she was great. She's done remarkably well in her career and I'm very happy to see her in F1."
Register for free to continue reading
Registration is a free and easy way to support our truly independent journalism
By registering, you will also enjoy limited access to Premium articles, exclusive newsletters, commenting, and virtual events with our leading journalists
Already have an account? sign in
Register for free to continue reading
Registration is a free and easy way to support our truly independent journalism
By registering, you will also enjoy limited access to Premium articles, exclusive newsletters, commenting, and virtual events with our leading journalists
Already have an account? sign in
Join our new commenting forum
Join thought-provoking conversations, follow other Independent readers and see their replies