David Tremayne: As F1 takes a battering, where is the silver lining?
The GP boosts wealth for organisers, but also the little people, corner shops and taxi drivers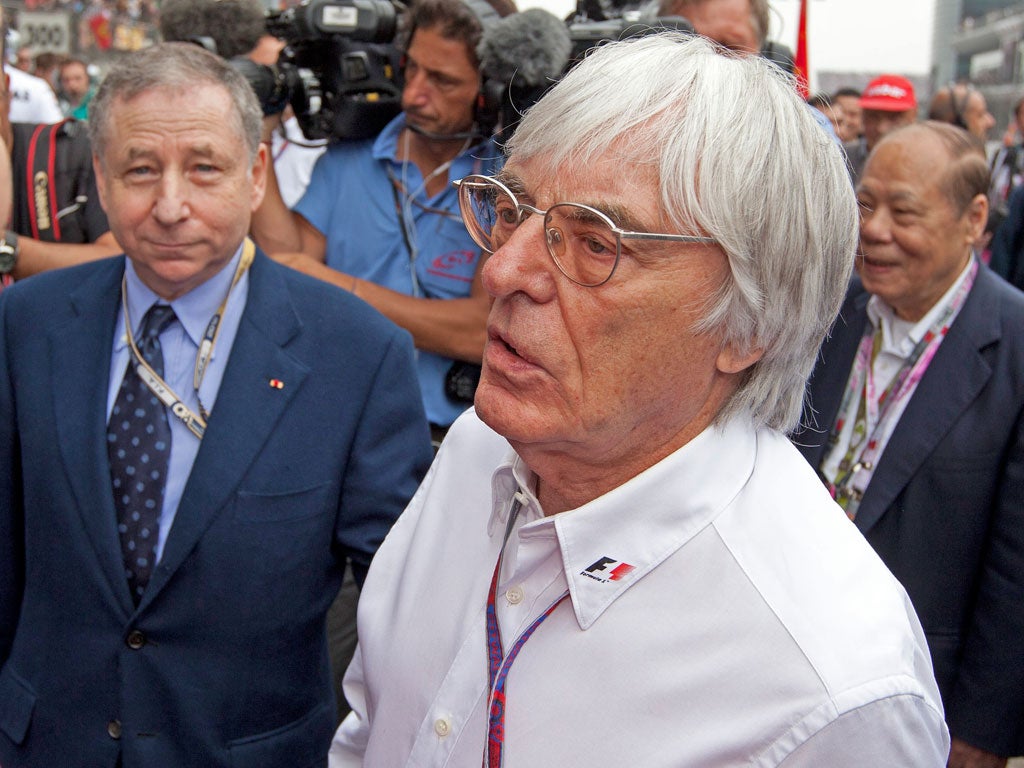 Now that the most politically volatile grand prix in the sport's history has been run and the dust has settled momentarily in the troubled Gulf kingdom of Bahrain, amid a welter of arrests and protests allegedly involving 50,000 people in Manama, two questions are worth considering.
The first is: what did Formula One gain from going to Bahrain?
In public relations terms it was a spectacular own goal, with global media coverage slamming the perceived greed of those who run the sport – Bernie Ecclestone and the FIA president, Jean Todt, came in for savage maulings – and reinforcing the view of it as an elitist sport run by and for multi-millionaires who are unconcerned for humanity. Ecclestone habitually takes the view that there is no such thing as bad publicity, but though the race went ahead without any feared disruptions even he and Todt must be reflecting on that philosophy and pondering whether so much adverse reaction will have a knock-on effect on potential sponsors. Descriptions such as "vile", "amoral" and "lacking any moral compass" have been applied to F1 in recent days.
The other question is equally important, and may be more positive: what did Bahrain gain from the grand prix? And that doesn't mean just the Sunni leadership, who were so insistent on it going ahead, or the vocal Shia protesters upon whose every word so many media outlets hung during the weekend. It also means the silent majority of law abiding Bahrainis.
Hasan Emad, a self-employed Sunni working in real estate, told me and other journalists: "I had tears in my eyes when they first announced a grand prix in Bahrain. I have been a fan since 1994. I love Michael Schumacher!"
His friend, Yaqoob Salman Mohamed Al-Slaise, also a Sunni and an IT lecturer at Bahrain University, said: "We frankly need the race, whether to help our slumping economy with many Bahrainis buying tickets for the first time for the sake of making the race a success, or showing that the country's people will not 'stand down' in the face of those who incite violence on the street under the cloak of 'peaceful protesting' or attempt to sabotage the F1 by scaring away teams, media and fans.
"Violence does not bring democracy nor better human rights, nor does sabotaging a sporting event bring reforms. It only leads to more hatred and spite and keeps us in a political stalemate."
Perhaps the most interesting view came from their friend Ahmed Al Mahri – because he is a Shia and they are universally portrayed as anti-F1. "The grand prix marketed Bahrain," he said. "Nobody knew anything of Bahrain before it. And staging it this year helps us because people like you are here and you are listening and getting the right picture of what's going on in the country. And it boosts the wealth, not just for the organisers but for the little people, the taxi drivers and the corner shops."
Join our commenting forum
Join thought-provoking conversations, follow other Independent readers and see their replies