Exclusive: F1 warned it is facing fan revolt over 'silent' engines - 'the sound is a disgrace'
New engines are much quieter then previous incarnations
Christian Sylt
Tuesday 25 March 2014 02:00 Comments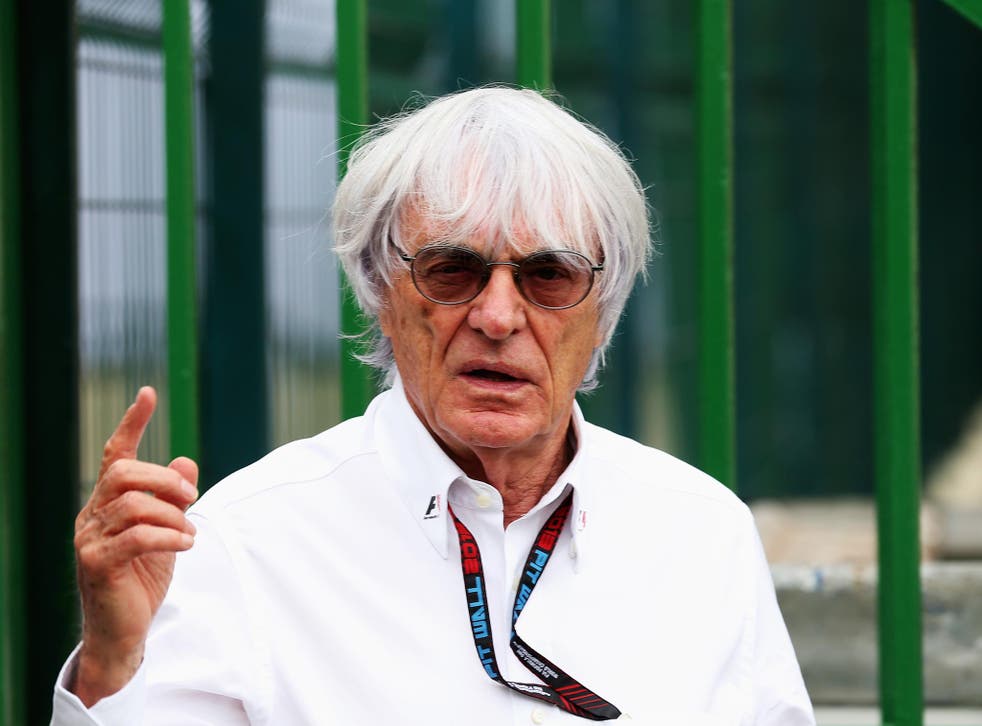 The promoter of the Australian Grand Prix has warned that races will leave Formula One as a result of the quieter V6 engines which have been introduced this year.
The 1.6-litre turbo-charged engines are more environmentally friendly than their 2.4-litre V8 predecessors and were given their first run at the season-opener in Australia earlier this month. They attracted criticism for lacking the high-pitched scream which Formula One has become famous for and the Australian GP chairman, Ron Walker, says it could drive fans away.
"The sound is a disgrace. When the car comes down the straight you can't even hear it. Now you have got every promoter worried that it's going to turn fans away," Walker told The Independent. " You will find promoters dropping out. They will go and get an IndyCar race or something like that to keep the fans."
IndyCar, Formula One's American rival, has single-seater cars with 2.2-litre twin turbo-charged V6 engines. The race hosting fee is nearly a tenth that for Formula One, which comes to £17m every year on average. Last year IndyCar announced that it is planning to add international races by 2015. "We may as well go and buy an IndyCar race for $3.5m [£2.2m]. It would be hugely louder," says Walker. "It would be a drastic change to switch to IndyCar but we cannot go on like this."
Walker is also chairman of the Formula One Promoters' Association, an organisation which represents the 19 races in the calendar, the next of which is this weekend in Malaysia. He has written to Formula One's chief executive, Bernie Ecclestone, informing him that the promoters will meet at the Bahrain Grand Prix in two weeks to voice their concerns.
"There will be a meeting of all of the promoters and you will find that an enormous voice will come out of that... to say ' Bernie, enough is enough. This is not what we bought.'"
The Australian Grand Prix could be the first casualty of the new engines, which are the centrepiece of a green agenda developed by Jean Todt, the president of Formula One's governing body, the FIA.
Walker's race contract expires after next year's event. "We haven't signed a new contract with Bernie, so this is going to put a lot of pressure on the FIA," he said. "It doesn't have the right to destroy this sport. It will ruin the sport that Bernie built over this. Out of any single problem, this is the one that will kill the golden goose. It is hard enough to sell tickets now but this is arrogance at the worst from Jean Todt."
Walker added that action may have to be taken before next year and this could result in a damages claim against Ecclestone. "We can't just sit back and wait. There's a strong wind blowing here. Legal action would not be very difficult. Bernie is clearly in breach of his contract because this is not what we bought. I didn't buy a wimp. Originally, I bought a giant with noise. Bernie even suggested in a meeting a few years ago in Geneva the promoter would have the right to sue him."
Ecclestone has opposed the engines since they were approved by the FIA in 2011 and has said: "If Ron Walker chose to terminate his contract I would think our chances of succeeding if we sued him would not be good. He is saying that when they signed the contract to buy Formula One it was what it was and now it is different. I've never been happy with these new engines."
In 2011 Ecclestone told The Independent he was prepared to sue the FIA if races leave because of the new engines. "They have got a contract with me and if they can't honour it, because they aren't selling any tickets, I probably wouldn't hold them to it," he said, adding that Formula One "may have to sue the FIA" because the decision to introduce the engines breached his contract with the governing body.
"We did a survey of the fans and they don't really care about saving fuel," Walker said. "They want to go and see gladiatorial drivers fighting each other and not worry about the fuel that they use."
Register for free to continue reading
Registration is a free and easy way to support our truly independent journalism
By registering, you will also enjoy limited access to Premium articles, exclusive newsletters, commenting, and virtual events with our leading journalists
Already have an account? sign in
Join our new commenting forum
Join thought-provoking conversations, follow other Independent readers and see their replies