Exclusive: US team to be given green light to jump on the F1 bandwagon by next year
Nascar tycoon, Gene Haas, could help the sport take root in America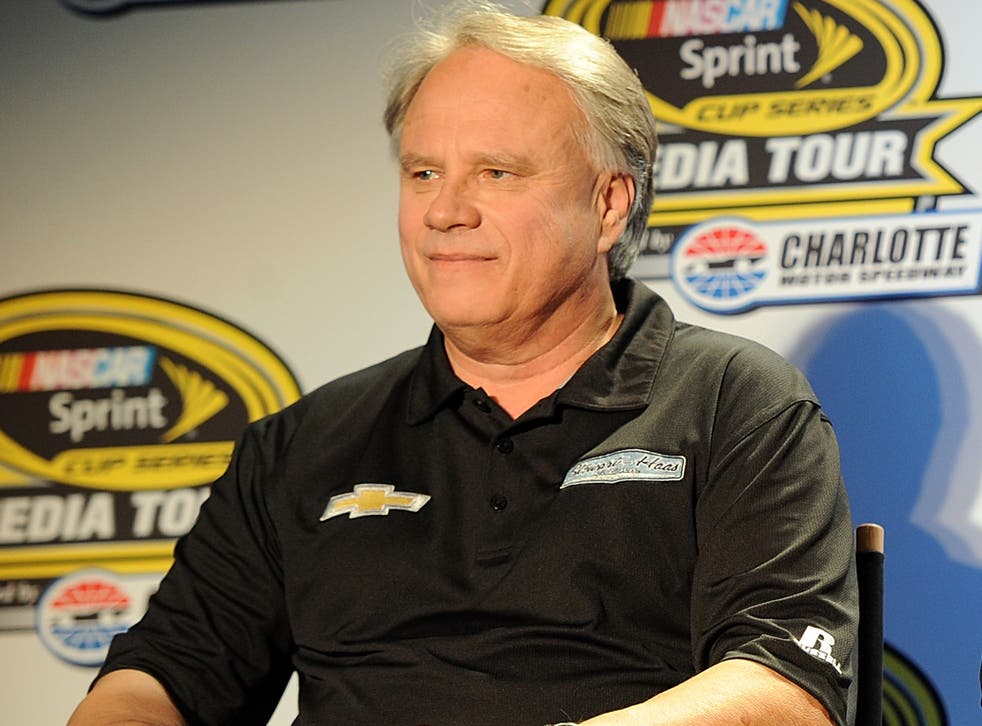 Bernie Ecclestone has revealed that a new team run by an American businessman is on track to join Formula One next year.
It will become the sport's 12th team and the first from America since the 1980s. Formula One has not had an American driver since 2007.
The team is run by Gene Haas, the joint owner of the championship-winning Stewart-Haas Racing team, which competes in America's Nascar stock car series. "I think Haas will be accepted," said Ecclestone, the sport's chief executive. "They have got the money but it's a question of whether they are going to spend it."
In addition to his stake in the Nascar team, Haas is also the founder of leading American engineering firm Haas Automation, which has annual revenues of around $1bn (£600m). It gives him the resources to fuel his bid and he is already using it to attract top names, as Günther Steiner, a former technical director of the four-time Formula One champions Red Bull Racing, is understood to be involved.
Ecclestone was initially dismissive of the bid from Haas but has been convinced that the team has the wherewithal, at least initially. "A billion would last a new team owner four years," Ecclestone said. "I've spoken to Haas but I don't know what they are going to do. It's America, so I don't know."
Formula One has had a run of bad luck in the United States and it has coloured Ecclestone's opinion of the country's interest in the sport. A team known as US F1 was due to join in 2010 but failed to raise enough money to get off the grid. Similarly, a street race with New York's historic skyline in the background has been postponed for the past two years as the organisers still lack $100m to bring the 3.2 miles of public roads up to Formula One standards.
Not only is Ecclestone persisting with this race but he is also planning another on the west coast in California. His chances could be boosted by having Haas in Formula One, as it is such a well-known name in Nascar, the most popular motor sport series in the US.
In December Formula One's governing body, the Fédération Internationale de l'Automobile (FIA), opened a tender for the new team. A decision was due to be made on 28 February but this was delayed until an unknown date.
In a recent interview Haas said: "It's not like any individual makes a decision there. They get together in a group and look at the package and they make their decision, but ultimately I think it has to go to Mr Ecclestone."
The FIA's decision to open the tender surprised Formula One insiders as several of the existing teams are barely managing to keep their wheels turning. Budgets have accelerated in recent years and hit an estimated average of $211m in 2013. Several drivers complained about not being paid last year and at the end of 2012 Spanish minnows HRT closed their doors, leaving the 12th spot vacant.
When US F1 did not take up the 13th slot there was so little interest in filling it that the FIA formally closed the tender in September 2010. However, Ecclestone said: "Every year we or the FIA have approaches for new teams."
In addition to the application from Haas, others are understood to have been filed by former HRT head Colin Kolles and Stefan GP, a Serbian organisation that bid for an entry in 2010.
Register for free to continue reading
Registration is a free and easy way to support our truly independent journalism
By registering, you will also enjoy limited access to Premium articles, exclusive newsletters, commenting, and virtual events with our leading journalists
Already have an account? sign in
Register for free to continue reading
Registration is a free and easy way to support our truly independent journalism
By registering, you will also enjoy limited access to Premium articles, exclusive newsletters, commenting, and virtual events with our leading journalists
Already have an account? sign in
Join our new commenting forum
Join thought-provoking conversations, follow other Independent readers and see their replies