F1: Adrian Sutil fears 'danger' over new weight limitations that will see him race in the Bahrain Grand Prix without a drinks bottle
Sutil fears he will be driving without the sufficient energy levels because he is trying to make his Sauber as light as possible given his standing as one of the heavier drivers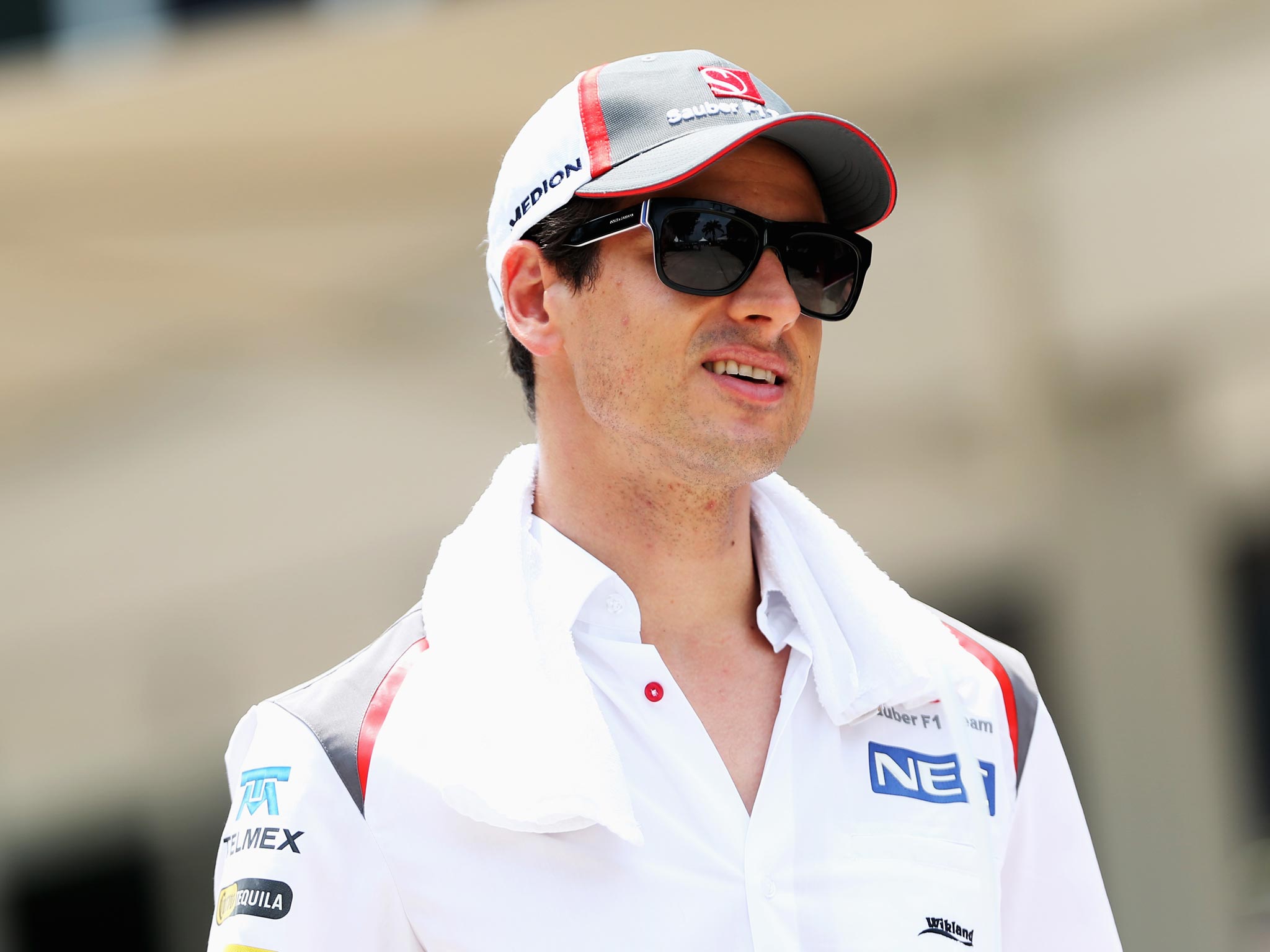 Adrian Sutil has described as "critical" the weight crisis in Formula One that is forcing him to drive without a drinks bottle in Sunday's Bahrain Grand Prix.
With the introduction of new power units and energy recovery devices for this year, F1 raised its minimum weight limit of car and driver combined by 50 kilograms, from 642kg to 692kg.
As one of the sport's heavier drivers at 75kg given his height, Sutil finds himself at a considerable disadvantage to many of his rivals, including Sauber team-mate Esteban Gutierrez.
In order to save weight anywhere he can, Sutil has decided to dispense with his drinks bottle for the race at the Sakhir International Circuit.
Malaysian Grand Prix: In pictures
Show all 6
The German, who lost more weight over the winter than he would like, feels he is racing without the correct energy levels due to the lack of fluids, and he is putting himself at risk.
"There is a danger," said Sutil.
"You are driving more than 300 kilometres per hour on the straights and we need to be in good shape, in our bodies and our mind.
"It's not so easy any more, and you can't guarantee every driver is 100 per cent from a physical point of view.
"And I can definitely feel it. I lost three or four kilos compared to last year and I tried to be very light already last year.
"This extra weight I'm losing now is getting to a critical point. I'm trying to control it and to always be in a shape to finish the race.
"But you can feel it before the race, that you haven't got your ultimate power.
"You are almost getting in an area where you don't work well up here (tapping his head). This is the danger we are facing."
Sutil feels it is unfair the smaller, lighter drivers, such as Felipe Massa at Williams, who is only 59kg, have an advantage.
"All the tall drivers, not just me, have to lose so much weight," said Sutil.
"There's not so much you can lose anyway. You can't even train because you want to lose the muscles you have. It's a difficult situation at the moment and I don't think it's fair.
"Small drivers can eat whatever they want, get a belly, yet because we are naturally heavier we get a penalty, something like 0.5 seconds per lap or more.
"That's not because they are better drivers, just because they are lighter. This is not as it should be in Formula One because I still see it as a sport."
Sutil believes all the drivers should unite in order to ensure the weight limit is raised, and no-one is endangered.
"Everyone is responsible for it," added Sutil.
"We want to have a good sport and us drivers could do a bit more if we hold together.
"Everyone should think about what we do and why we are in this situation. Is there any reason for it? No.
"The sport would be the same or better if we had a normal weight limit. We could eat properly, be happy at the circuit and we would not be having this discussion."
PA
Join our commenting forum
Join thought-provoking conversations, follow other Independent readers and see their replies