F1: Bernie Ecclestone admits to being 'horrified' by quiet engines on new F1 cars
The F1 supremo vows to address the concerns after admitted 'the cars don't sound like racing cars'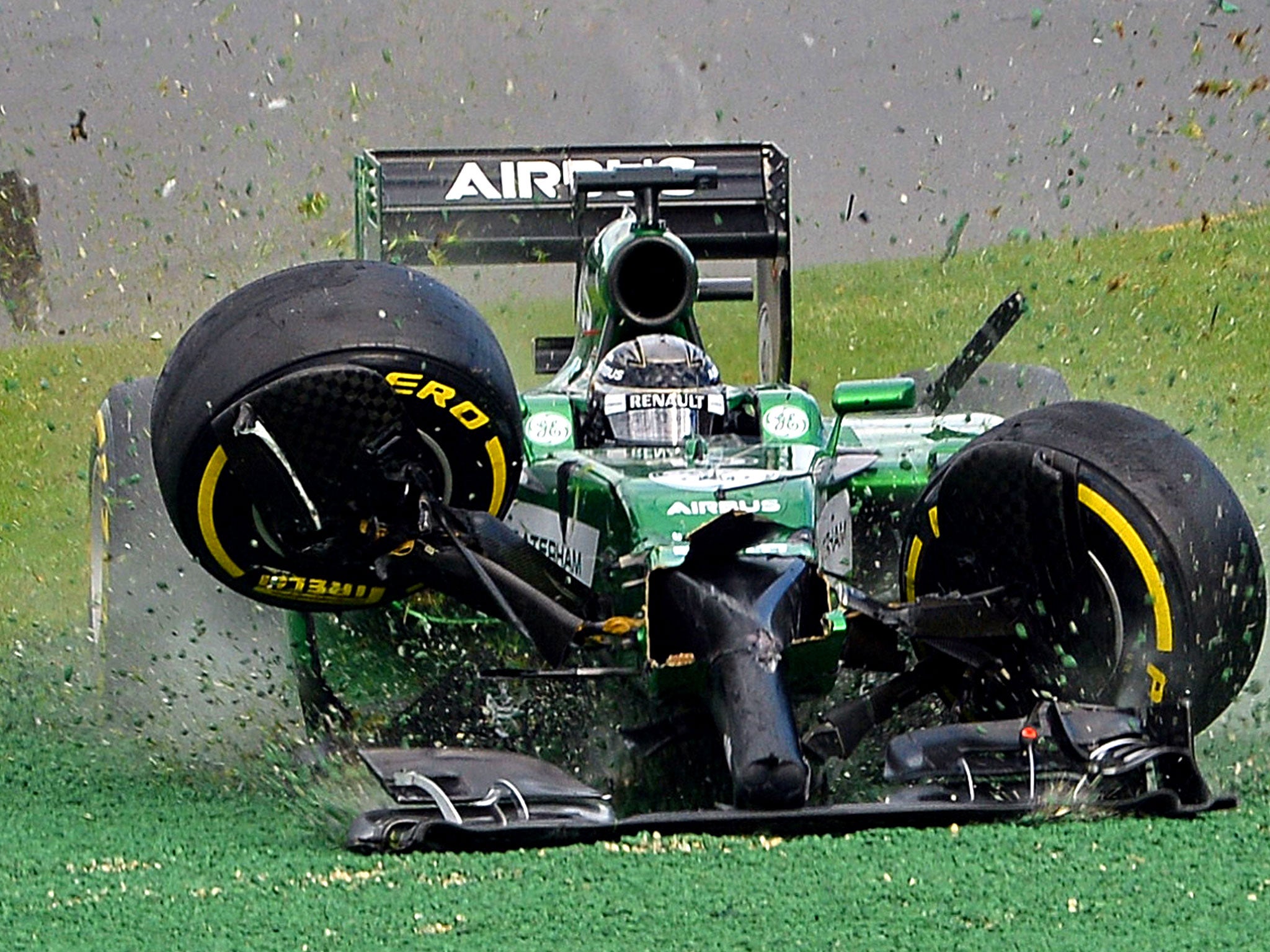 Formula One supremo Bernie Ecclestone has vowed to address growing concerns surrounding the sport's lack of an appealing noise.
Following Sunday's season-opening Australian Grand Prix, Ron Walker, chairman of the organising company that stages the race, complained to close friend Ecclestone about the lack of sound.
The piercing scream of the old V8 engine has gone, and in its place we now have a huskier tone, complete with whistles and whirrs from the 1.6-litre V6 turbo as F1 tries to become greener.
Ecclestone, however, knew long before a car had hit the track the sound would not be right for F1, and now he has been proven correct.
Although believing Walker may have overstepped the mark in suggesting there is a breach of contract, Ecclestone can at least understand his worries.
Walker claimed Ecclestone was "horrified" by what he had heard on Sunday, to which the 83-year-old said: "I was not horrified by the noise, I was horrified by the lack of it.
"And I was sorry to be proved right with what I've said all along - these cars don't sound like racing cars.
"I've been speaking with Jean (Todt, president of the FIA) and what I've said is we need to see whether there is some way of making them sound like racing cars.
"I don't know whether it's possible, but we should investigate."
Speaking to The Daily Telegraph, Ecclestone added: "I think let's get the first few races out of the way and then maybe look to do something. We can't wait all season. It could be too late by then."
Aside from Walker, Ecclestone confirmed two other promoters had been in contact to voice their displeasure.
The 83-year-old had also chatted with Ferrari president Luca Di Montezemolo who informed Ecclestone he had been bombarded with emails of complaint.
Mercedes Motorsport boss Toto Wolff, who started the campaign on a winning note with Nico Rosberg taking the chequered flag at Albert Park in Melbourne, has suggested the teams could look into the issue.
"For me personally I would judge the new F1 era as a success. It's mind-blowing technology," said Wolff.
"But then you hear a lot of criticism about the engine and the noise.
"I was out for an event in the afternoon and DC (David Coulthard) drove the old V8 (a Red Bull), and it made a sound. There was nothing you could say against it.
"In general, I would say F1 is the pinnacle of motor sport, it is not GP2, and therefore it is the right step."
Pressed on whether the sound could be raised, Wolff added: "I'm not too much of a technician, but I think we need to look into things.
"If we agree there should be work done on sound then we should look into it.
"Whether it is possible, or whether it is the right step, I'm not sure."
PA
Join our commenting forum
Join thought-provoking conversations, follow other Independent readers and see their replies