British Grand Prix: Jenson Button focusing on getting McLaren back to front of grid before he addresses contract situation
Button is out of contract at the end of the season but says he 'doesn't know why' McLaren wouldn't want to keep him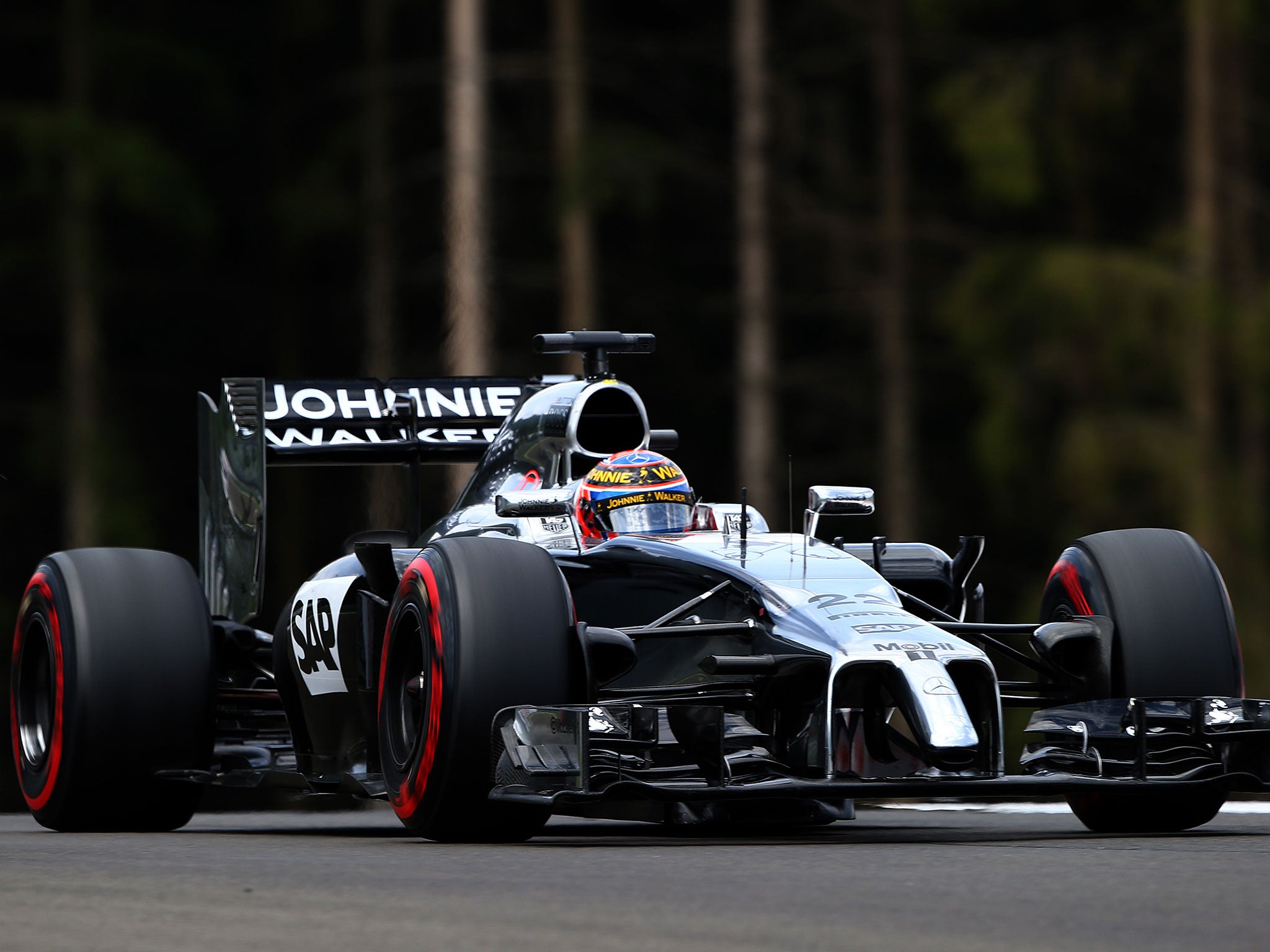 Jenson Button is more focused on getting McLaren back to the front this season than sitting down to discuss a new contract.
Button faces what he fears will potentially be a tough British Grand Prix this weekend, given the unsuitability to the Silverstone circuit of his steadily improving, but off-the-pace McLaren.
Bubbling away in the background are doubts as to whether the 34-year-old veteran, now in his 15th Formula One campaign, will be handed another deal by the Woking-based marque.
McLaren boss Ron Dennis fanned the flames of the speculation when he urged his "highly-paid grand prix driver" Button to 'try harder' as he should be consistently beating rookie team-mate Kevin Magnussen.
For now, though, Button is simply concerned with ending McLaren's 27-race run without a win - the team's worst drought for 18 years.
"I don't know why they wouldn't take me for next year," Button said.
"I think it's just the way it is for a big team, so we will leave it to the last moment to make a decision or to talk about contracts.
"It's not necessary to talk about it right now because we've other things to focus on, like making the car quicker.
"So we haven't spoken about it, and it's not something I've pushed for.
"I'm sure if I did push to sit down and talk about it we would, but I'm not doing that because when it happens it happens.
"This team need to score good points and I score good points for this team."
Asked about the possibility of moving to another team for next season should McLaren opt not to renew, Button added: "That's not on my radar because I feel I'll be here next year."
As for the immediate future and an improvement in his fortunes this weekend, that may be difficult, despite being on home soil and the additional impetus that can often provide.
It means Button's wretched record of never having been on the podium in front of his home crowd is unlikely to end on Sunday.
"We won't get on the podium at Silverstone. No chance!" he said.
"This is not a car that works in high-speed corners, and Silverstone is mostly high-speed corners and changes of direction.
"That is a weakness of the car, so it's going to be a tough race, it really will, but we'll make the best of it."
Despite the continued problems for the team, Button remains insistent he is still having fun out on track.
"Of course. I loved Canada," he said. "The last race in Austria wasn't enjoyable because I was so far back and didn't really race anyone, but of course I'm enjoying it.
"Future races are going to be fun, such as the next one in Hockenheim (German Grand Prix), where we should be more competitive."
PA
Join our commenting forum
Join thought-provoking conversations, follow other Independent readers and see their replies