F1: Marussia voted off the grid as rival teams take their £34m share of prize-money
Exclusive: The stricken team wanted to use last year's car to go racing in 2015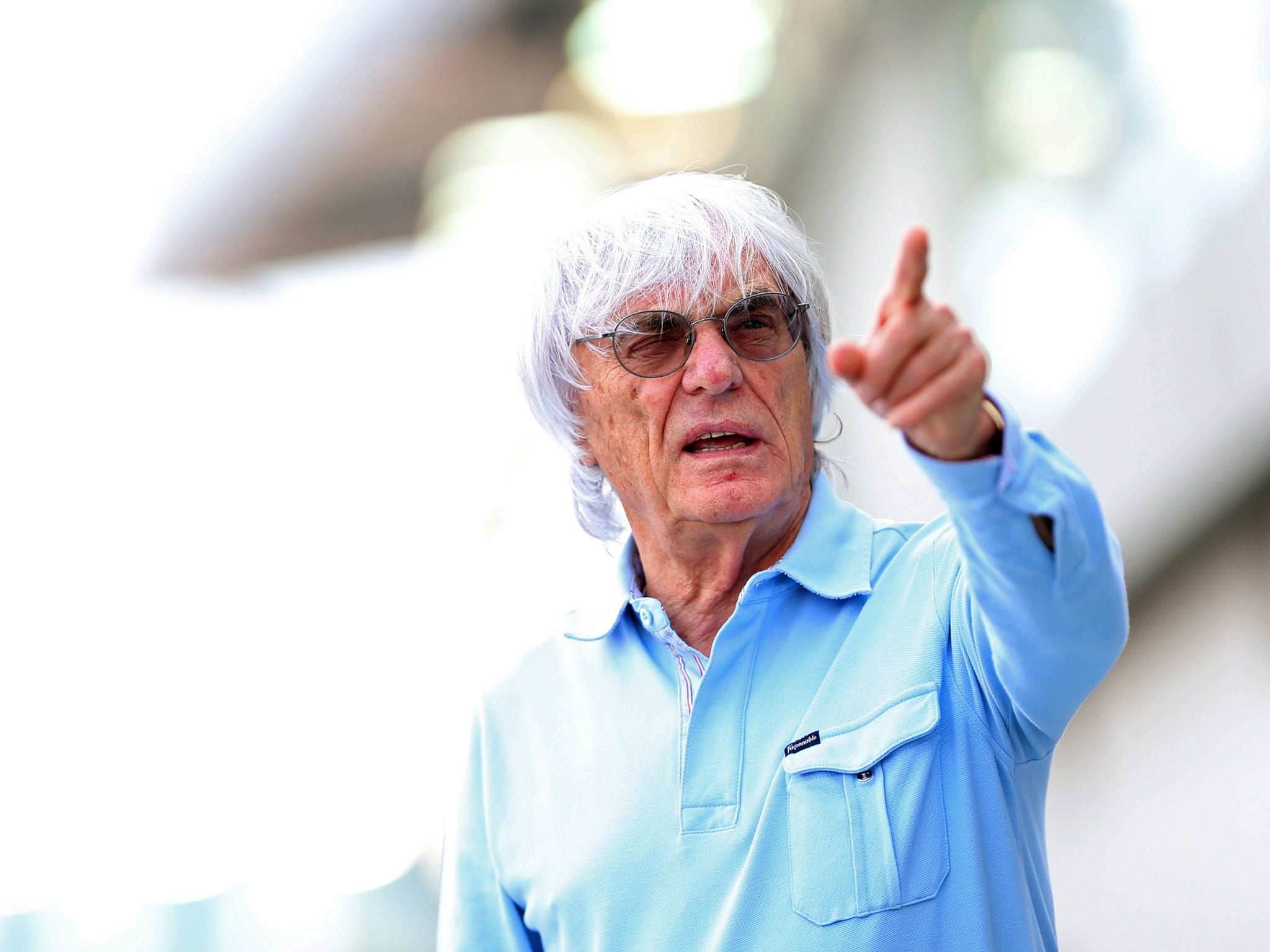 The return this year of the collapsed Marussia Formula One team has been blocked by its rivals, according to the sport's boss Bernie Ecclestone, who said the other teams would sooner take their share of the income than bend the rules for the stricken team.
"They wanted to come in with last year's car and it didn't get accepted," Ecclestone said. "It needed all the teams to agree and there were three or four of them that didn't agree."
Marussia's rivals will now share the estimated £34m in prize-money which it would have received for finishing in ninth place last year. "The money that they should have got gets distributed amongst the teams that are racing. That's a pretty good reason I suppose," Ecclestone added.
Marussia went into administration last October, but hopes were boosted last month that new funding from a group led by the former Sainsbury's chief executive Justin King would be forthcoming. However, these plans depended on today's meeting of F1's decision-making body, the Strategy Group, which comprises Ecclestone, motor sport's ruling FIA and six leading teams.
Marussia, in limbo for the past three months, had missed valuable development time on a 2015 car, so planned to use an updated version of last year's. This would have saved time and costs compared with the other teams, who have had to design a new car from scratch. "Maybe the other teams would have liked to use last year's car," Ecclestone said. "The trouble was that you can't do these things for one team, you have got to do it for everybody."
Join our commenting forum
Join thought-provoking conversations, follow other Independent readers and see their replies