F1: Bernie Ecclestone plays down Singapore Grand Prix fears after Malaysia cancel race from 2019
Ecclestone has back-tracked on comments he made claiming F1 made Singapore 'more than just an airport' and that they no longer wanted to host a Grand Prix
Tuesday 22 November 2016 15:15 GMT
Comments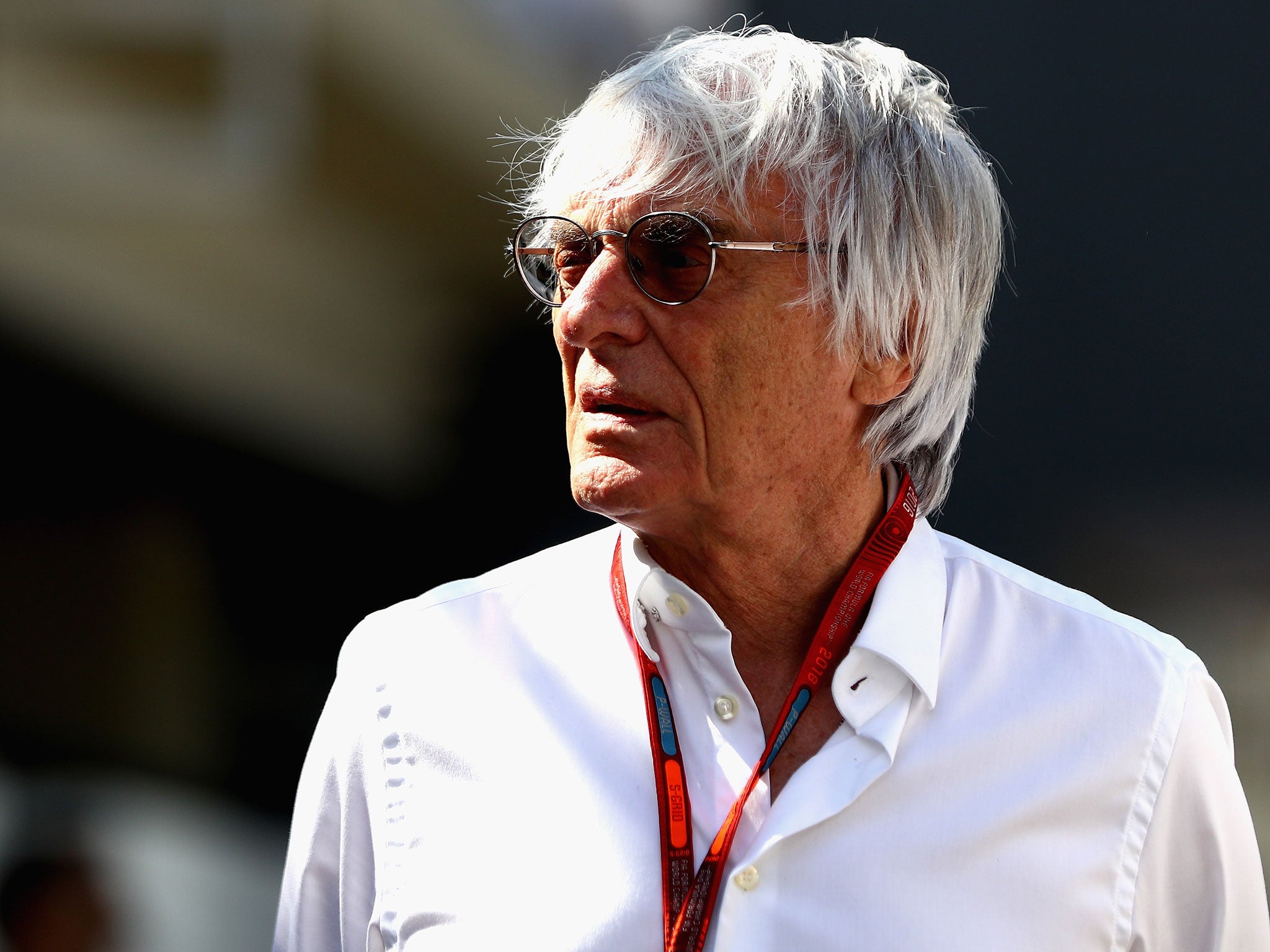 Formula One supremo Bernie Ecclestone said he wants to strike a "long-term" deal with Singapore this year, playing down earlier comments that the city-state is looking to drop its iconic night race.
Ecclestone's latest statement provide some positive news for Formula One in Southeast Asia, after neighbouring Malaysia confirmed it was dropping its grand prix after 2018.
He claimed his initial comments had been taken "in a funny way" by a German auto magazine which quoted him as saying that Singapore no longer wanted to host Formula One.
"F1's stand is to hopefully continue in Singapore," the 86-year-old told Singapore's Straits Times newspaper. "Everybody is happy to be in Singapore and (we) don't want to lose Singapore.
"Negotiations are ongoing and will be sorted out shortly... before the end of the year, I'm sure. We want to extend long-term. We'll see what happens."
Ecclestone has described Formula One's first night race, which started in 2008 and snakes past Singapore landmarks, as a "crown jewel" of the sport.
But Germany's Auto Motor Und Sport quoted him as saying that Singapore wasn't looking to renew its current contract, which will expire after next year's race.
"Yes, the grand prix has cost Singapore a lot of money, but we've also given them a lot of money. Singapore was suddenly more than just an airport to fly to or from somewhere," Ecclestone was quoted as saying.
"Now, they believe they have reached their goal and they do not want a grand prix anymore," he added, according to the report.
Singapore Grand Prix in pictures
Show all 7
When contacted by AFP, a Singapore GP spokesperson said: "We don't comment on ongoing commercial negotiations."
Singapore's 23-turn, Marina Bay street circuit is seen as one of the most challenging on the calendar and has proved popular with fans.
But organisers said a slowing economic climate has seen daily attendance slump to 73,000 this year from 87,000 in 2015.
On Monday, Malaysia confirmed it was pulling out of F1 after 2018 due to falling revenue and a lack of interest, ending one of Asia's longest-running races.
AFP
Join our commenting forum
Join thought-provoking conversations, follow other Independent readers and see their replies