F1 on collision course with stationery company over new logo in embarrassing trademark row
The new logo, introduced last year, bears a striking resemblance to 3M's that appears on its Futuro range of therapeutic clothing and could impact F1's plan for its own branded merchandise
Wednesday 13 June 2018 18:27 Comments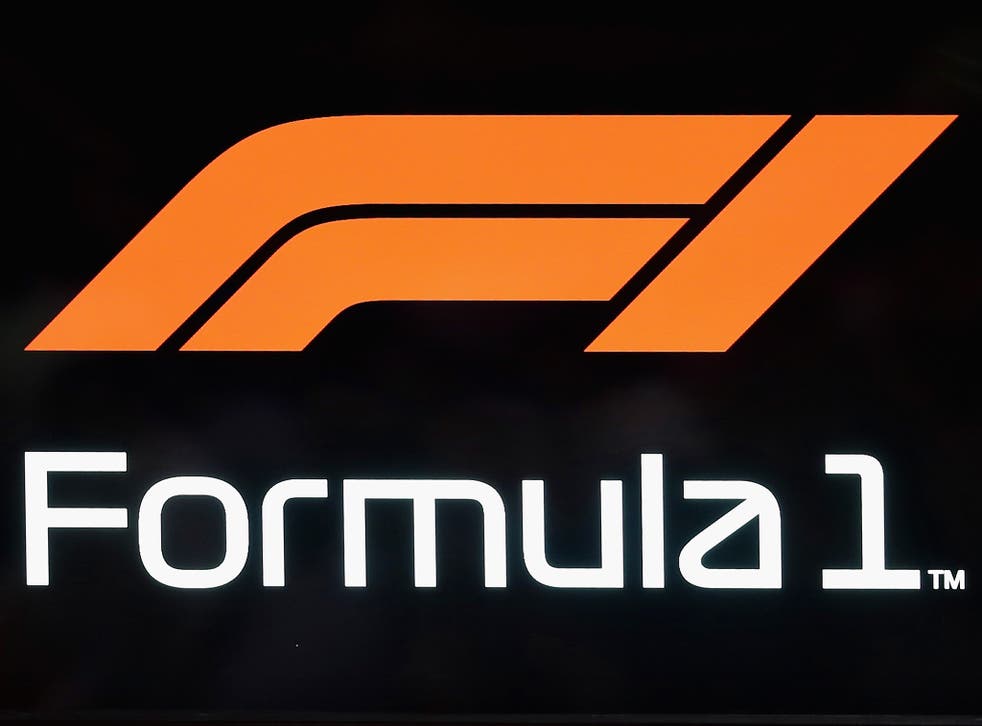 Formula One raced into a storm on Tuesday night after it emerged that the sport could be prevented from using its own logo unless it pays a turbocharged fee to stationery company 3M which has lodged opposition to the brand.
F1 changed its logo in November to reflect a new era under Liberty Media, the American investment firm which bought the sport for £6bn at the start of the year. F1's previous logo had been used for 23 years and created the silhouette of a number one between a slanted letter 'F' and the speed lines opposite it.
Its replacement is a curved stripe with a white line running through the middle followed by a straight line. When it was unveiled at the Abu Dhabi Grand Prix reigning champion Lewis Hamilton said: "I don't think the new one is as iconic."
Rival Ferrari driver Sebastian Vettel added "I liked the old one better" whilst fans likened it to everything from a headless bull to a kitchen tap.
It also got the attention of 3M as the logo bears a striking resemblance to the brand which has been used for the past year on its Futuro range of therapeutic clothing including ankle supports, knee straps and compression tights which help to prevent deep-vein thrombosis.
F1's logo is also used on clothing so this put it on a collision course with 3M which has a head start. Records from the European Union's Intellectual Property Office (EUIPO) show that 3M applied for a pan-European trademark to its logo on 17 February 2017 and it was registered four months later. This gives 3M priority as F1 didn't make the application for its new logo until November.
A report in The Telegraph on Tuesday said that 3M is trying to put the brakes on F1 registering the logo as has lodged opposition against it. The impact of 3M having a registration for an almost-identical logo is highlighted on the EUIPO website which states that the owner "is entitled to prevent all third parties that do not have his or her consent from using the same or similar signs for identical or related goods and/or services."
F1's trademark application covers 26 of the total of 45 categories which logos can be registered in. The 26 include the one for clothing but exclude the one relating to therapeutic clothing which 3M's mark is registered in. Although the categories are different, this doesn't guarantee F1 protection because the products that the logos are used on are similar.
In 2008 the European Court of Justice ruled that trademarks are "protected by a basic rule which prevents the registration or use of a sign identical or similar to a registered trademark, for goods or services identical or similar to those for which the mark is registered."
In summary, if an application is made for a similar logo to one which has already been registered it can't be used on similar or identical products. This could give the red light to the clothing range featuring the new F1 logo but that might be just the start. The the opposition from 3M states that it covers all the categories that F1's application covers because "there exists a likelihood of confusion on the part of the public."
Records show that 3M lodged opposition to F1's trademark application on 22 May and a decision from the EUIPO usually takes between two to four months. If the opposition fails then F1 would have a smooth road ahead of it. However, if the opposition is upheld F1 could appeal and if it lost that then 3M could sue it to stop it from using its logo.
Given the chaos that this could cause, F1 may prefer to try and head it off by paying 3M which is is allowable according to Michael Gardner, partner at law firm Wedlake Bell. "As for whether a negotiated settlement could bring the opposition proceedings to an end. Yes that is perfectly possible," he says. "The parties can reach a settlement whenever they like. Provided they both agree, the proceedings would be stopped at that point." It could come at a high cost for F1.
3M is a manufacturing giant with revenue of £23.8bn which is 18 times higher than F1's tally. Last year it made profits before tax of £5.6bn so it doesn't need the money from a settlement with F1. In fact, its end game may simply be preventing F1 from registering the trademark.
3M's value is driven by its Intellectual Property portfolio which includes Scotch tape and Post-it notes. These are such well-known brands that they could have become generic if 3M hadn't aggressively protected and defended its trademarks. It suggests that it is unlikely 3M would accept a settlement and if it does it may want a turbocharged amount. With the EUIPO decision fast approaching F1 is now in a race against time to find out.
Register for free to continue reading
Registration is a free and easy way to support our truly independent journalism
By registering, you will also enjoy limited access to Premium articles, exclusive newsletters, commenting, and virtual events with our leading journalists
Already have an account? sign in
Join our new commenting forum
Join thought-provoking conversations, follow other Independent readers and see their replies