Ferrari on track for £100m boost in profits if team leaves Formula 1
Exclusive: Chairman Sergio Marchionne sent shock waves through the sport when he revealed that the Italian marque is considering pulling out after 67 years of racing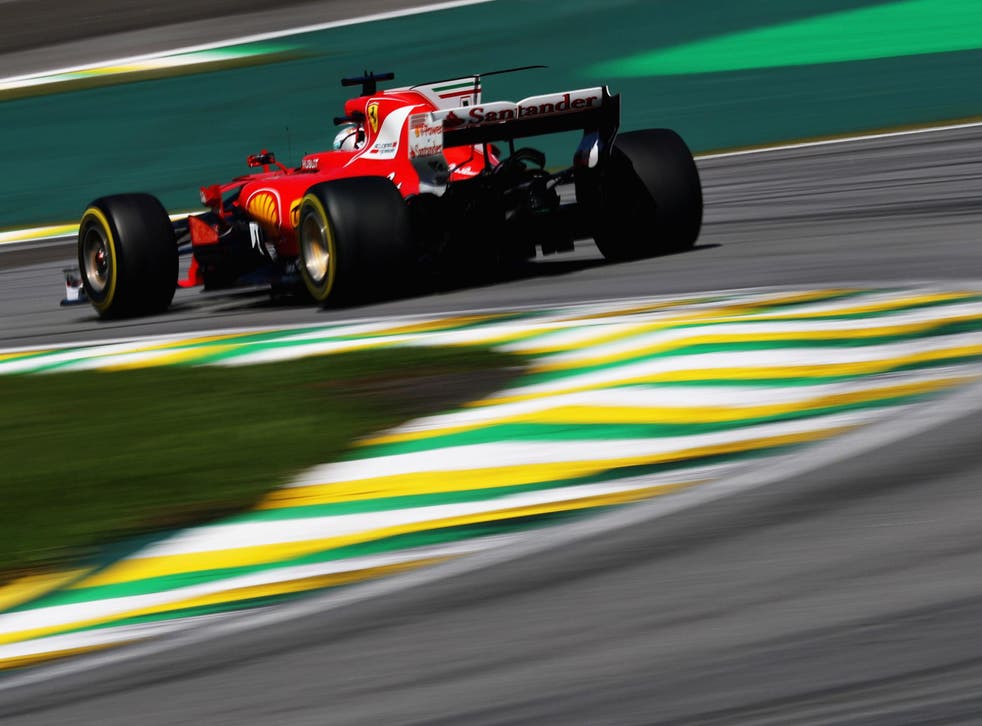 Ferrari is on track to get a boost of around £100m to its profits if it pulls out of Formula One according to analysis of its latest filings.
Earlier this month Ferrari's chairman Sergio Marchionne sent shock waves through the sport when he revealed that the Italian marque is considering pulling out after 67 years of racing. Ferrari's contract expires at the end of 2020 when F1 is expected to introduce a new engine and balance the prize money payments to teams. It has fuelled Ferrari's concerns.
Marchionne said that F1 "has been part of our DNA since the day we were born. So it's not as if we can define ourselves differently. But if we change the sandbox to the point where it becomes an unrecognisable sandbox, I don't want to play any more."
He added that "it would be totally beneficial" to Ferrari's bottom line and although this was widely seen as sabre-rattling, it is actually driven by fact.
In return for being F1's oldest team, Ferrari gets a turbocharged prize money bonus with £80m guaranteed annually before a single race begins. Last year it received an estimated total of £160m making it F1's best-paid team. In contrast, Mercedes was paid a staggering £40m less even though it won the championship. At the other end of the spectrum, the Manor F1 team only got an estimated £40m of prize money and crashed into administration.
In January F1 was sold to American investment firm Liberty Media which wants to put the brakes on this inequality as there is a close connection between the teams' budgets and their chances of success. Liberty's boss Greg Maffei said that one of its objectives is to have "much more fairness in prize money" which benefits the minnows but could see the end of Ferrari's bonus.
As well as facing a fall in prize money, Ferrari's costs are on track to rise as F1 is due to introduce a new version of its 1.6 litre V6 engine in 2021. It will be cheaper for teams to lease but will cost manufacturers like Ferrari more as they will have to design it. It is a particularly sore point for Ferrari as it has failed to win the F1 drivers' championship since the V6 was introduced in 2014.
Ferrari is already F1's biggest spender though its precise budget is shrouded in secrecy. Unlike most of its rivals Ferrari doesn't file accounts for its F1 team as it is a division of the car manufacturer rather than a separate company. However, a detailed analysis of its latest filings, for the year-ending 31 December 2016, has shed light for the first time on how much Ferrari is spending on F1.
The single biggest expense is found in the £450.7m (€509.6m) of research and development costs which the filings say "mainly include the research and development incurred for the Formula 1 racing activities." This alone comes to 12.2% more than the total costs of the engine department and F1 team operated by Mercedes.
The filings add that "the main component of research and development costs expensed related to the research and development performed for the Formula 1 racing car." Taking this to be 75% of the total still gives a staggering £338m and that excludes salaries and the running costs of the team.
Like Mercedes, Ferrari is believed to be spending around £80m on staff with more than half of it going on payment of its drivers Sebastian Vettel and Kimi Räikkönen. The annual expense for running the team comes to an estimated £55m bringing Ferrari's total F1 costs to an eye-watering £473m.
This doesn't mean that Ferrari would bank all of this as a profit if it gave the red light to its F1 project. This is because Ferrari's F1 costs are partially offset by its £160m of prize money, sponsorship and income from leasing its engines to other teams.
The filings state that Ferrari generated £432m (€488m) of revenue from "sponsorship, commercial and brand" in 2016. This "includes net revenues earned by our Formula 1 racing team, through sponsorship agreements and our share of the Formula 1 World Championship commercial revenues, and net revenues generated through the Ferrari brand, including merchandising, licensing and royalty income."
The team's sponsorship tally comes to an estimated £167m ($220m) with the biggest spenders including Shell and banking giant Santander.
The price of an annual engine lease comes to around £15m ($20m) and last year Ferrari supplied three teams – Haas, Sauber and Toro Rosso. It gives Ferrari total annual income of around £372m from F1 leaving it with an annual deficit of £101m which is absorbed within the manufacturer's total costs. If Ferrari pulled out of F1 it would not need to cover this deficit every year so it would boost its bottom line. However, it isn't such an easy decision.
The filings state that although the research and development is on F1, it is "considered fundamental to the development of the sports and street car models and prototypes." This is because developments in F1 filter down to road cars. The filings state that "examples include steering wheel paddles for gearshifting, the use and development of composite materials, which makes cars lighter and faster, and technology related to hybrid propulsion.
"Our road cars (especially our sports car models) have benefited from the know-how acquired in the wind tunnel by our racing car development teams, enjoying greater stability as they reach high speeds on and off the track."
It doesn't stop there as the F1 programme acts like a marketing campaign for Ferrari which is why it is prepared to cover the £101m deficit. However, the benefit of this is hard to gauge as Ferrari hasn't won the drivers' championship since 2007. Likewise, Ferrari no longer needs to use F1 to boost its brand recognition as it is already one of the world's most well-known motor marques.
Marchionne said that he has no concerns about being the boss who steers Ferrari out of F1 and would feel "like a million bucks because I'll be working on an alternative strategy to try and replace it. More rational one, too."
Perhaps ominously, referring to Liberty's acquisition, Ferrari's filings state under 'risk factors' that "the company that owns the Formula 1 business was recently acquired by new owners and it is uncertain whether and how the arrangements relating to the participation of Ferrari and the other competing teams in the championship may change in the future." With just three years before the new regulations are introduced Liberty is in a race against time to convince Ferrari to stay and put the brakes on that uncertainty.
Join our new commenting forum
Join thought-provoking conversations, follow other Independent readers and see their replies