Indy 500: Heavy rain, thunderstorms and hail expected to his Indianapolis as weather forecast could delay race
Bad weather conditions are due to his the Indiana area midway through the Indianapolis 500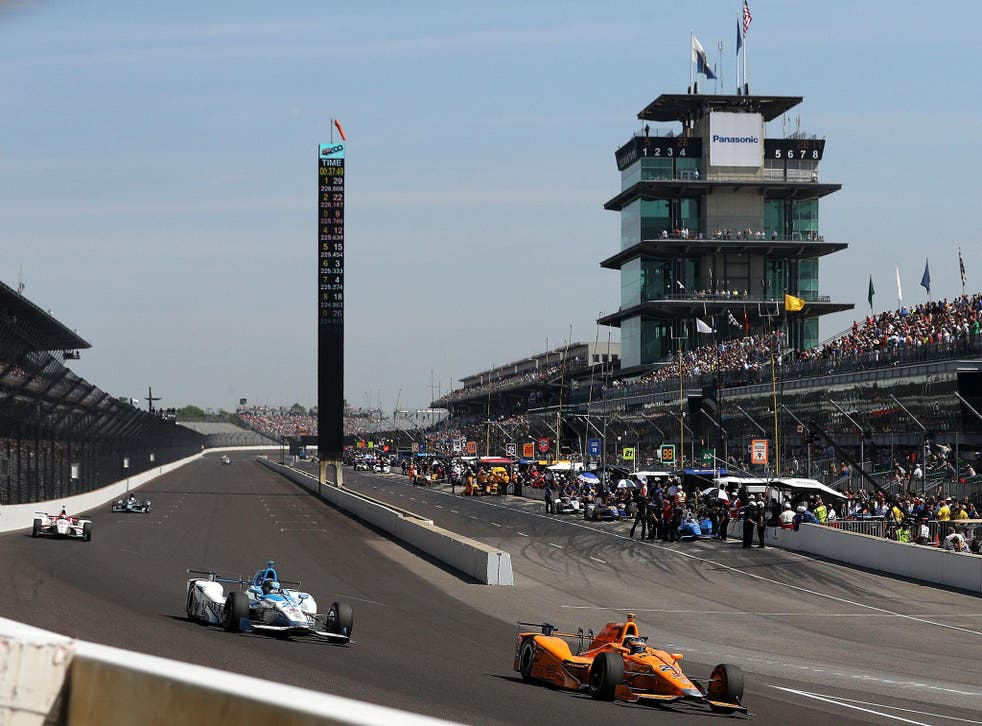 Fernando Alonso's hopes of winning the Indianapolis 500 at the first attempt may be put on hold with severe thunderstorms heading towards the motor speedway, with heavy rain, strong winds and even hail expected to hit the area on Sunday afternoon.
The weather forecast for the biggest race in the world – where more than 300,000 fans will venture to on Sunday – looks bleak at best, with conditions set to take a turn for the worse around after the first hour of the 101st Indy 500.
Formula One driver Alonso has been given permission to miss today's Monaco Grand Prix to try and win the Indy 500, with the two-time world champion set to start fifth in an Andretti Autosport McLaren-Honda after impressing during qualifying.
The race is due to start at 12:19 local time [17:19 BST] with 200 laps scheduled around the 2.5 mile oval circuit, but thunderstorms are expected to arrive between 14:00 and 16:00 local time, with the race not expected to finish until after that window.
"There is a good chance it will be dry through at least early in the afternoon," AccuWeather Senior Meteorologist Michael Doll predicted. "However, thunderstorms are expected to develop across parts of central Indiana between 14:00 and 16:00 EDT, and there is the risk for one of these storms to move over the speedway during the latter part of the race.
"Coverage will be scattered and the best case scenario is thunderstorms miss the speedway."
The last time the race was hit by bad weather came in 2007, when the Indy 500 had to be shortened in order to record a result. Fans have already been warned that they should be prepared to evacuate the giant stands that surrounds the speedway in the event of thunderstorms, given that there will not be any racing as IndyCars cannot run on oval tracks in the wet as it is too dangerous.
The scheduled rain could play havoc with the schedule even if any downpour is short in duration as it takes time for official to dry out the track before racing can resume, while winds above 10mph can cause drivers great difficulty in controlling their cars at speeds in excess of 230mph.
Register for free to continue reading
Registration is a free and easy way to support our truly independent journalism
By registering, you will also enjoy limited access to Premium articles, exclusive newsletters, commenting, and virtual events with our leading journalists
Already have an account? sign in
Register for free to continue reading
Registration is a free and easy way to support our truly independent journalism
By registering, you will also enjoy limited access to Premium articles, exclusive newsletters, commenting, and virtual events with our leading journalists
Already have an account? sign in
Join our new commenting forum
Join thought-provoking conversations, follow other Independent readers and see their replies