Le Mans 24 Hours: Fernando Alonso steals the headlines with Toyota, but the real action lies deep within
All eyes are on Toyota as they bid to end their Le Mans heartache, but it's the lower classes that promise the most competitive action this weekend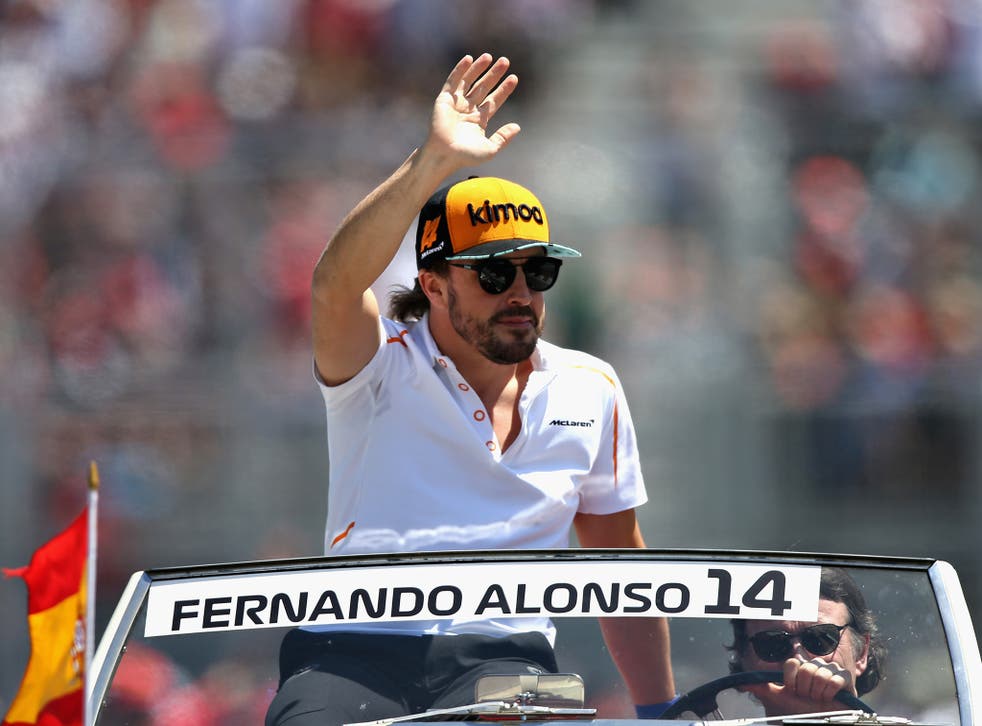 The 2018 Le Mans 24 Hours has not yet begun, but eyes were already turning to 2020 on Friday when the sport's future plans were laid out.
In a class that will be named by fans at a future date, the Automobile Club de l'Ouest [ACO] announced that a "remarkable, competitive, innovative and affordable" class will be introduced from 2020 for the next five seasons, with the aim of providing competitive top-tier racing at a quarter of the current price while producing aesthetically pleasing cars in what felt like an obvious snipe at Formula One.
It was an interesting development on Le Mans' off-day, with no racing taking place on Friday as the pits is opened up to the fans and teams go through their final preparations before the real action. But come 15:00 local time on Saturday, all attentions will be firmly on the 2018 instalment that, given what is at stake, could be the departure of Toyota.
The Japanese manufacturer has been nailed down to the 2018/19 World Endurance Championship 'Super Series' that spans the entirety of this year straight through to next year's Le Mans in June, but few are in doubt if they fail to finally break their duck around the Circuit de la Sarthe this weekend, their return next year will be unlikely.
Plenty has been made of Fernando Alonso's long-awaited arrival at Le Mans – and rightly so given the increase in attention that the two-time Formula One world champion's presence will bring – but Toyota's future is of much more importance. After the departures of Porsche and Audi in the last two years, a third withdrawal of a major manufacturer would be a very painful blow for such an iconic event.
The presence of Porsche, Ferrari, Ford, BMW, Aston Martin and Chevrolet in GTE does at least show a future commitment – as well as the new addition of Ginetta with Manor Endurance Racing – but the loss of three big names in motoring does nothing for the race's image.
That's why the presence of Alonso, and Jenson Button and even Juan Pablo Montoya, is so important this year. These are names that have been at the forefront of motorsport for more than a decade, capable of intruding living rooms of those households that do not regularly show motorsport on their televisions, and for a sport that always struggles for standout broadcasting beyond F1, all efforts must be made to capitalise on this opportunity.
But Toyota will at least draw the line somewhere. They claimed ahead of final qualifying on Thursday that the No 8 car containing Alonso, Kazuki Nakajima and Sebastien Buemi – both ex-grand prix drivers in their own right – will not receive preferential treatment when compared to the sister No 7 car of Mike Conway, Kamui Kobayashi and Jose Maria Lopez even if the decision has to be taken whether to soak up the undoubted attention that will come with an Alonso victory.
Should that dilemma arise on Sunday afternoon, will Toyota stick to their claim? As recently as the Six Hours of Spa last month, Toyota took the decision to keep the No 7 behind Alonso in the latter stages to secure a one-two finish and bring both cars home safely. As they know only too well, that is much, much harder to achieve at Le Mans, and has led many to wonder whether they are in fact cursed at the classic track.
The heartbreaking scenes in 2016 when Kobayashi's Toyota ground to a halt at the start of the final lap – costing them certain victory to rivals Porsche – remains one of the most dramatic moments witnessed in Le Mans history. Last year, Toyota's three-prong attack was decimated by mechanical failures and collisions, and if they fail to triumph this time around in the 10-car LMP1 category without Audi or Porsche on the grid, the embarrassment will be unbearable.
Form suggests that the two Toyotas should be able to control the race as long as they remain issue-free, with the pair of Rebellions their closest rivals four seconds-a-lap slower than the pole time. That could yet be affected by fuel consumption regulations over long runs, but the smart money is on Toyota joining Mazda as just the second Japanese manufacturer to win the iconic race.
In truth, the real battles to watch will be behind them. LMP2 has long been the class to watch for action-packed racing, yet it fails to receive the recognition it deserves. Last year DC Jackie Chan Racing with Jota Sport came within a whisker of winning the race outright, having become the first second-tier prototype to lead at Le Mans when Toyota and Porsche's ranks crumbled.
This time around the top six cars in the class were separated by less than a second with Idec Sport Racing leading the way, and that remarkably doesn't include Signatech Alpine, G-Drive, United Autosports and last year's class victors.
Then there's the GTE battle, and despite dominating both Pro and Am this week, Porsche are likely to be reeled back in by a late change in the Balance of Performance restrictions that has seen both the German outfit and Ford being given weight increases. With accusations of sandbagging from other teams to hide their true pace, anything is possible in the GTE classes – and given they tend to get caught up in more scrapes and crashes than their prototype counterparts any type of lead if vulnerable at all times.
When so many manufacturers are pulling out at the top, it's warming to see Porsche commit their 911 programme and BMW make a welcome return to the grid this year, adding that little bit more competition to an already unpredictable category.
With so much uncertainty running through LMP2, GTE Pro and GTE Am, and the Toyota 'curse' hanging over LMP1, this could prove to be one of the most fascinating yet important Le Mans 24 Hours yet.
Join our new commenting forum
Join thought-provoking conversations, follow other Independent readers and see their replies