Lewis Hamilton criticises new F1 'Halo' concept as 'the worst mod in Formula 1 history
Hamilton says he "appreaciates the quest for safety" but took to his Instagram to criticise the latest concept tested in Barcelona
Jack de Menezes
Friday 04 March 2016 13:25 Comments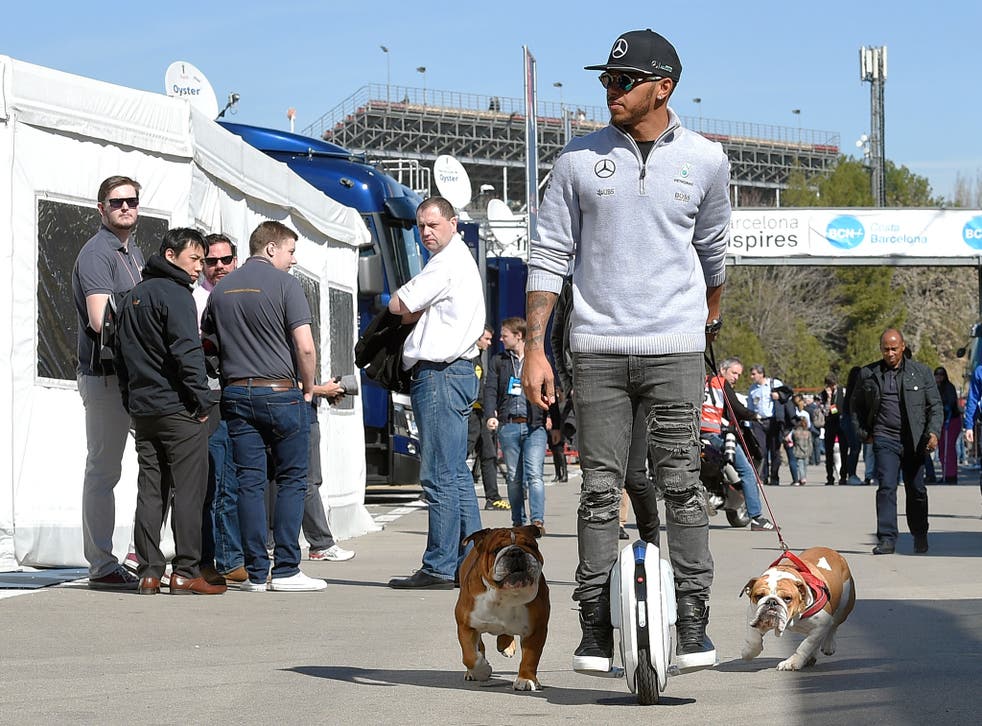 Lewis Hamilton has criticised Formula One's newest safety concept as "the worst looking modification in Formula 1 history", with the 'Halo' head guard continuing to split opinion after Ferrari ran it on their car in testing at Barcelona.
Both Sebastian Vettel and Kimi Raikkonen have run with the 'Halo' safety design that sees a carbon fibre frame fitted around the head of the driver, with a strut coming down in front of them that partially obscures the view from the cockpit.
Raikkonen was the first to try out the new modification which could become a regular sight in single seater racing, with Vettel running the 'Halo' on Friday, but when asked for his opinion on the concept Hamilton chose not to voice whether he was a fan of it or not.
Instead, he elected to voice his frustration on Instagram, and made it abundantly clear that he was not a fan of the 'Halo' design even if it made the sport safer in terms of offering protection against head injuries.
"Please no! This is the worst looking mod in Formula 1 history," Hamilton wrote alongside a picture of Raikkonen's Ferrari. "I appreciate the quest for safety but this is formula 1, and the way it is now is perfectly fine."
The world champion's comments will cause some controversy given the recent deaths of F1 driver Jules Bianchi and IndyCar racer Justin Wilson, who both suffered fatal head injuries while driving single seaters.
Raikkonen claimed that his visibility from the cockpit was not impaired despite the strut coming down in the centre of the driver's view, and added: "First impression on the visibility test is positive. The structure does not hamper (visibility)."
Hamilton's outburst came hours after he described the sport as broken and lacking direction, and having long called for change to the sport in order to make it more entertaining for fans, his ambition to see F1 made more appealing.
Register for free to continue reading
Registration is a free and easy way to support our truly independent journalism
By registering, you will also enjoy limited access to Premium articles, exclusive newsletters, commenting, and virtual events with our leading journalists
Already have an account? sign in
Join our new commenting forum
Join thought-provoking conversations, follow other Independent readers and see their replies