Lewis Hamilton refuses to deny Mercedes quit threat after Nico Rosberg crash in Barcelona Grand Prix
Rosberg pipped Hamilton to the World Championship by five points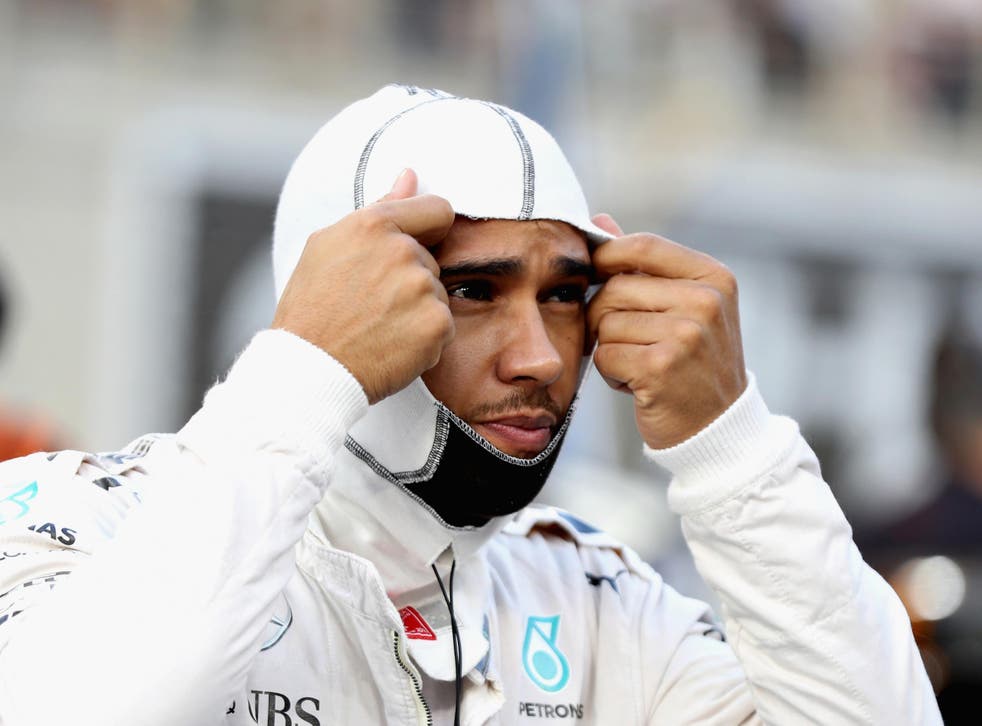 Lewis Hamilton has remained coy on reports that he threatened to quit Mercedes following his crash with teammate Nico Rosberg at the Spanish Grand Prix in May.
The 31-year-old lost his battle to retain the World Championship on Sunday despite winning the Abu Dhabi Grand Prix, as Rosberg finished behind him in second place, securing the title by just five points.
Ahead of the race, rumour swirled around the paddock that Hamilton had told the team in May that he would stop driving for them for the rest of the season in protest over the way Mercedes handled the race-wrecking crash in Barcelona.
Red Bull's Max Verstappen won the race after the Mercedes pair came together on lap one as Hamilton tried to overtake his teammate which led to the team's non-executive chairman Niki Lauda to call the incident "stupid" as he blamed the Briton for being "too aggressive".
Toto Wolff refused to blame solely one driver or the other but Hamilton was apparently furious at how the situation was dealt with.
When asked at the end of the Abu Dhabi Grand Prix about whether he threatened to quit, Hamilton refused to comment.
"That is all private stuff and that is in the past," he said.
Hamilton signed an extended deal last summer that is due to expire in 2018 and former team McLaren, who he won his first World Championship with, refused to rule out a move back to the team.
"Lewis is an awesome driver who has a great history here and I certainly wouldn't rule anything out. But right now, I'm happy with what we have," said new McLaren boss Zak Brown.
"You can't rule out anything for 2019, 2020. We will see what our current drivers want to do."
Join our new commenting forum
Join thought-provoking conversations, follow other Independent readers and see their replies