Lewis Hamilton the party animal still has the hunter's instinct and glamour on the track
COMMENT: 'I am fit and ready to go. I just do me. I do the same thing I always do'
Kevin Garside
Sunday 13 March 2016 18:04 Comments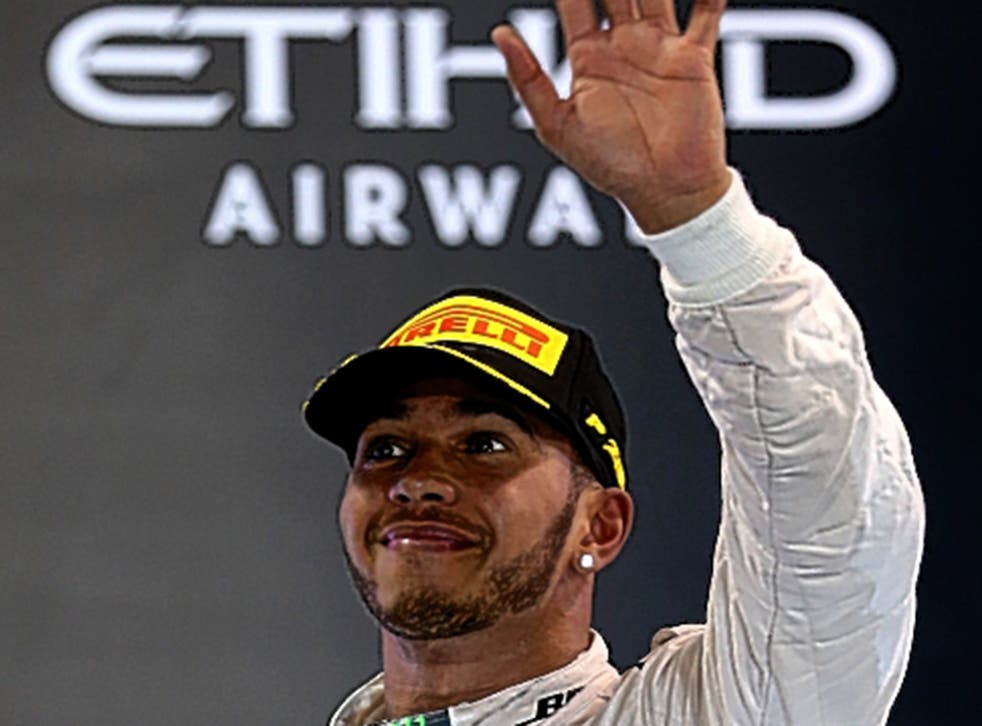 David Coulthard might have forgotten what it is to be young. Having kids does that to you. If memory serves, DC, as he is universally known in the paddock, indulged the hedonistic tendency with a fair degree of enthusiasm in his pomp, as you might expect of a square-jawed, multi-millionaire Lothario living in Monaco.
His thoughtful concern over the gadding about of Lewis Hamilton was a fair riff in his new role as Channel 4 pundit, but places him firmly in the pipe-and-slippers demographic.
According to DC, Hamilton's pop-star lifestyle off the pitch, which regularly sees him slipping the lid on backwards in the VIP salons of New York and LA alongside an adhesive member of the opposite sex, presents a clear risk to performance. Calm down, Pops, says the look in Hamilton's eyes.
To be fair to DC, he recognised the weakness in the argument when pointing out the professional bling on Hamilton's CV: three world titles, two of which had been claimed successively in the past two seasons while stepping straight from dancefloor to grid. Nico Rosberg submits to the lifestyle Coulthard advocates, returning between races to the Monaco home he shares with his wife and daughter. Thus far there has been only one winner.
OK, Rosberg's conversion to a state of paternal bliss is a recent development and, some will point out, coincided with a sharp upswing in form. This is true. Rosberg snared pole at the last six races of the 2015 season, and raced to victory in the final three Grands Prix. It is only when we douse the period in context that the facts lose a little of their gloss.
Each of those victories came after Hamilton had won the drivers' championship in the United States, and the run of poles in a period when Hamilton was racing circumstance as much as his rivals.
Hamilton's top five wins of the season

Show all 5
It is the most beautiful thing for a driver to know he no longer needs the victory to take the title. Hamilton did his business early, establishing his supremacy in the early part of the season.
Here is how Hamilton phrased his approach to 2016 at a pre-season send-off at Mercedes headquarters in Stuttgart last week: "I have been racing for a long time and always managed to get myself in gear. I am fit and ready to go. I just do me. I do the same thing I always do."
In other words, "eff off, the lot of you."
Hamilton conveyed his dismay at what he sees as a tiresome line of questioning via his Snapchat account after recording on video a brief part of the Stuttgart party: "Same questions for the last 10 years, zzzz."
Hamilton has by increments shed the corporate cloak that suffocates Formula One. It would have been inconceivable were he to have attempted a similar stunt when sat on the stage in Valencia at the McLaren launch nine years ago. Then, in his desperation and yearning to be there, he agreed to conceal his personality and his identity behind a compliant smile and McLaren-speak.
Those were the last days of the big hello, a real launch in front of real people, eating real tapas, washed down with real bubbly. And all paid for by a company willing to pay £25m a year for the privilege of having its name on the car. Whither Santander now? Whither McLaren? Whither Formula One?
Hamilton is one of the few elements that still make it worth the watch. And in this phase of his career he has not only reached an operating peak but a full understanding of who he is and of what he is capable.
In a revealing interview with Gary Richardson on BBC 5 Live's Sportsweek he spoke of feeling "energised, excited and eager to get going" when the cars line up for the first Grand Prix of the season in Melbourne on Sunday.
The last six months, he claimed, have been the best of his life. "Having a blast…travelling, sports, gaming, parties, doing fun stuff… training, sky-diving."
Turns out the excesses DC is worried about have coincided with the best period of Hamilton's career. A happy Hamilton is a winning Hamilton, and unapologetically so.
The doubters, who hope last season's post-championship drop-off in performance might be significant, face disappointment if the exuberance he ladled across the airwaves yesterday is any guide.
He is not going to Australia feeling like a three-time champion, he advised, but with the same hunger he had as a 21-year-old in GP2 hunting down a seat at the big show. "It's a clean slate. I don't feel like I'm world champion. That's why I have No 44 on my car, not No 1. I'm here to beat everyone."
And the evidence suggests he will as long as Mercedes can.
Register for free to continue reading
Registration is a free and easy way to support our truly independent journalism
By registering, you will also enjoy limited access to Premium articles, exclusive newsletters, commenting, and virtual events with our leading journalists
Already have an account? sign in
Join our new commenting forum
Join thought-provoking conversations, follow other Independent readers and see their replies