Michael Schumacher: Fans deserve to know the truth about his health, however grim
COMMENT: The problem with no news is the void it creates and the speculation that fills it
Kevin Garside
Sunday 10 January 2016 19:29 Comments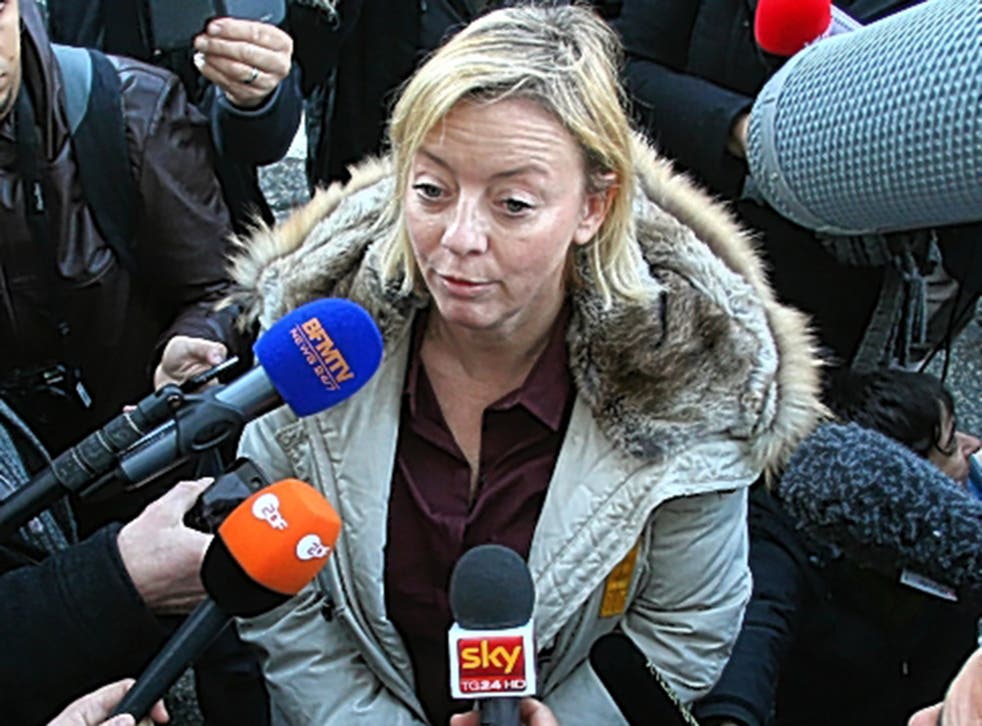 Michael Schumacher turned 47 last week, just five days after the second anniversary of the skiing accident that has so reduced him. Both dates passed without any significant update on his condition. Exactly what that is we do not know. Snippets appear here and there, usually followed by fiery denials from the family, pleading for their privacy to be respected.
While that is something any reasonable soul would uphold, the desire for information about the health of arguably the greatest racing driving of them all is surely understandable. Schumacher at his peak, though crudely caricatured in some quarters as a villainous schemer, was nevertheless admired by millions, and unconditionally so in Italy, home to the Ferrari team with whom he won five of his seven world titles, and Germany, the land of his birth.
Interest in heroes like Schumacher does not end when the racing stops. And concern about his welfare cannot fairly be dismissed as prying into his private affairs. There is a balance to be struck between the need to act in Schumacher's best interests and the obligation to keep informed the millions of genuine Schumi fans who simply want to understand better the plight of their hero.
More than 24 months after he hit his head against a rock in what at first appeared an innocuous tumble, it is fair to assume the family have adjusted to his condition, however shocking the initial turn of events. Indeed Schumacher's son, Mick, is robustly pursuing his own racing career, having migrated last year from karts into single-seaters.
Schumacher is attended by a team of experts administering the best treatment money can buy. After six months in a coma, he was released from hospital in Grenoble to a facility nearer home in Lausanne, and three months after that returned to his house overlooking Lake Geneva, pretty much to a news blackout.
Career in Pictures: Michael Schumacher

Show all 17
The problem with no news is the void it creates, and the speculation that fills it. The official commentary, largely delivered by his long-time press aide Sabine Kehm, talks of a long road ahead. While Sabine is careful to refer to the severity of his condition, the idea that Schumacher might by some miracle come back to us is not entirely dismissed. Rather, that possibility is dangled before us as an abstraction. There is always hope, as it were.
In the absence of anything more substantial some latch on to this morsel and read into it the possibility that he might recover sufficiently to return to public life in some capacity. To give this position oxygen amounts to a cruelty when measured against the commentary of experts like former Formula One medical delegate Dr Gary Hartstein, who suggests that a patient with Schumacher's class of head trauma is unlikely to improve.
The family are clearly investing in the idea that round-the-clock treatment by as many as 15 medical professionals, monitoring, massaging, turning etc, might stimulate improved responses. After all, this kind of intense intervention, thought to cost £100,000 a week, is not available to your average trauma patient and therefore falls outside normal measurable reactions.
If the family think this way – and who can blame them? – it does not take much of a leap for the unknowing Schumi devotee to imagine the miracle recovery is on, given the preternatural gifts he demonstrated behind the wheel.
Blokes like Schumacher are not confined by the mundane standards of mortals. They are special people capable of extraordinary things. This is what not knowing does to fans: it feeds into a profound wish that Schumi will be well again. In other words, it gives them false hope.
Surely they deserve better than that. It would not be an attack on the privacy of Schumacher to report honestly on his state of health. Schumacher is both private individual and public figure. We don't need to know the minutiae of his treatment. We do not need to know what passes between his wife and other family members in those intimate moments at his bedside.
It would, however, be a kindness to understand more clearly the nature of his condition and his prospects, for better or for worse. That way we can come to terms with whatever that reality is and adjust accordingly. That is not being nosy. It is being appropriately concerned for one of the greatest champions in the history of any sport.
If we are to respect Schumacher's right to privacy, perhaps the family might respect the interest in Michael's welfare that is shared by millions across the world who care deeply about his lot.
Better a bulletin from them than the intrusion of bogus priests seeking illicit updates, or the incursion of thieves stealing medical records in the dead of night.
Register for free to continue reading
Registration is a free and easy way to support our truly independent journalism
By registering, you will also enjoy limited access to Premium articles, exclusive newsletters, commenting, and virtual events with our leading journalists
Already have an account? sign in
Join our new commenting forum
Join thought-provoking conversations, follow other Independent readers and see their replies