MotoGP: Jorge Lorenzo to leave Yamaha after reigning champion agrees two-year deal with Ducati
Three-time MotoGP world champion Lorenzo will leave Yamaha after nine years together in order to join Ducati from 2017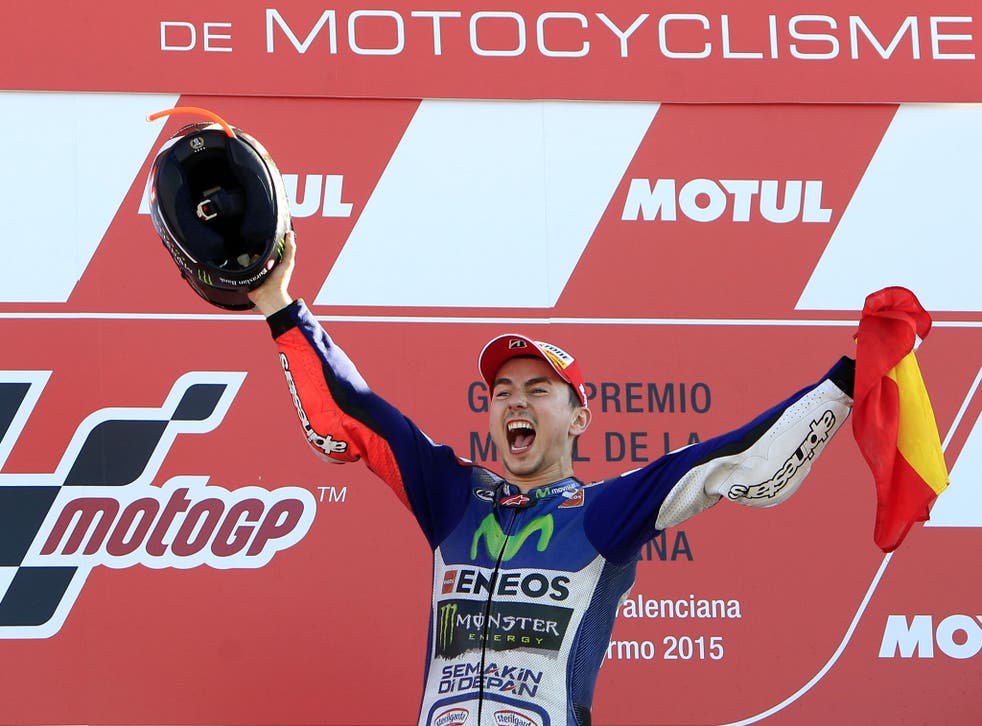 Jorge Lorenzo will leave Yamaha at the end of the 2016 MotoGP season with a move to Ducati confirmed by the Italian manufacturer.
The reigning MotoGP world champion is out of contract at the end of the current season and was believed to be weighing up a move to Ducati following the news that Valentino Rossi had agreed a contract extension.
That belief has become a reality after Yamaha confirmed the three-time world champion will leave at the end of the year, with Ducati confirming that the 28-year-old has signed a two-year deal starting from 2017 ahead of this weekend's MotoGP race at Jerez in Spain.
A Ducati statement read: "Ducati announces that it has reached an agreement with Jorge Lorenzo whereby the Spaniard will compete in the MotoGP World Championship in 2017 and 2018 on the Ducati Desmosedici GP Ducati Team.
"Lorenzo was born in Palma de Mallorca 4 May 1987, in his sporting career he won five championship titles in MotoGP (250cc in 2006 and 2007 and in MotoGP in 2010, 2012 and 2015)."
Yamaha boss Lin Jarvis confirmed earlier in the season that a lucrative offer had been made to Lorenzo to sign an extension with the team, although it's been reported that his new deal to join Ducati could be worth as much as £15m-per-year.
A Yamaha statement read: "Yamaha Motor Co., Ltd. announces that its partnership with Jorge Lorenzo will be discontinued at the close of the 2016 MotoGP season, when Lorenzo will move on to new racing challenges.
"Since Lorenzo joined the Yamaha Factory Racing Team in 2008, Lorenzo and Yamaha won three MotoGP World Championships (2010, 2012 and 2015), clinched 41 race wins and have been on the podium 99 times out of 141 races contested.
"Yamaha is extremely grateful for Jorge's contributions to its racing successes and looks forward to sharing more memorable moments during the remaining 15 MotoGP rounds of 2016, their ninth season together.
"Yamaha Motor Co., Ltd. wishes Lorenzo the very best in his future racing endeavours and reconfirms the Movistar Yamaha MotoGP team's full support on his campaign to achieve his fourth MotoGP title.
"Having already reconfirmed Valentino Rossi for 2017-18, Yamaha will announce the future Movistar Yamaha MotoGP team riders' line-up in due course after securing the services of the second rider."
The second rider is widely tipped to be Suzuki's Maverick Vinales, who has threatened to challenge the regular front-runners this season and impressed during his debut season last year.
Register for free to continue reading
Registration is a free and easy way to support our truly independent journalism
By registering, you will also enjoy limited access to Premium articles, exclusive newsletters, commenting, and virtual events with our leading journalists
Already have an account? sign in
Register for free to continue reading
Registration is a free and easy way to support our truly independent journalism
By registering, you will also enjoy limited access to Premium articles, exclusive newsletters, commenting, and virtual events with our leading journalists
Already have an account? sign in
Join our new commenting forum
Join thought-provoking conversations, follow other Independent readers and see their replies