Nicky Hayden dead: After living life at over 200mph, a fatal cycling accident feels like more than just a tragedy
The 2006 MotoGP world champion put his life on the line each time he mounted his bike, but will not for a second feared for his well-being when he went cycling last Wednesday
Jack de Menezes
Tuesday 23 May 2017 16:06 Comments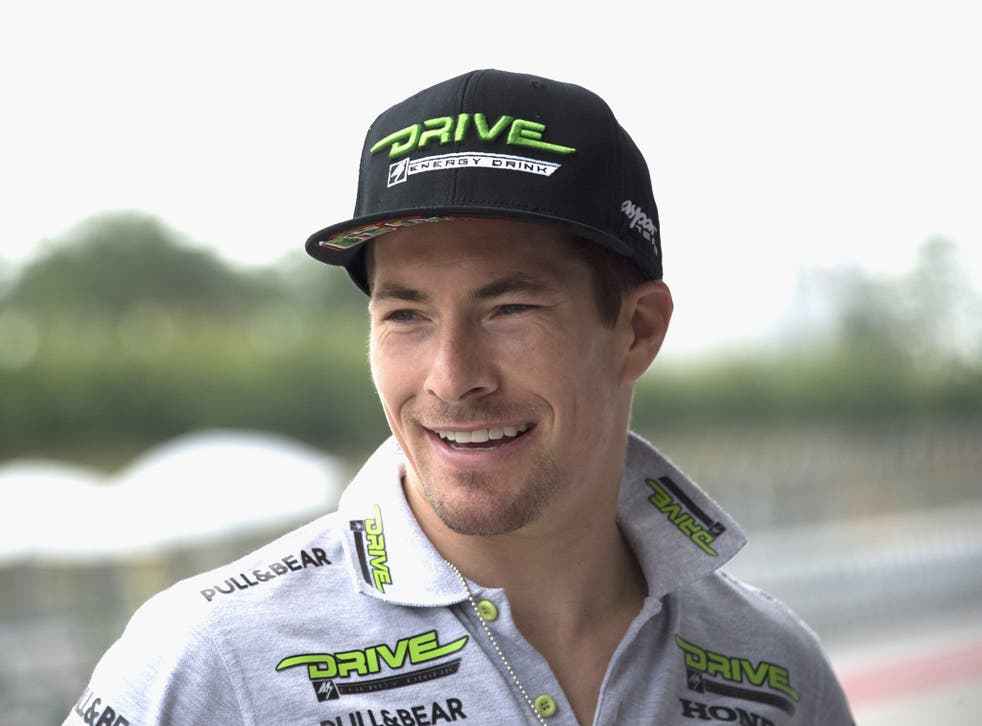 There were two reasons why the death of Nicky Hayden hurt so much. The first, and most important, was that the American had an infectiously warm personality and a smile to match it. It was no surprise why he was one of the fan favourites, a friend to many other riders and a man who spent the best part of half his life in the MotoGP paddock.
The second is that Hayden's death feels like it's more than a tragedy. For someone who spent his life at speeds in excess of 220mph, putting his life on the line each time he climbed aboard a Honda or Ducati, to lose his life while cycling is tough to comprehend.
Unfortunately, this is the reality that cyclists face. Though many do not realise it, they are putting their lives into the hands of car, van, truck and bus drivers each time they take to the road.
Last year, 125 cyclists were killed on the road in the United Kingdom, a 25 per cent increase on the previous year's 100 fatalities, while more riders than ever are reporting collisions that leave them either slightly or seriously injured.
Unfortunately for Hayden, he was one of the unlucky ones, and that, combined with his charismatic and go-lucky approach to life, is what makes his death all the sadder.
Sometimes it does not take death to experience this sense of tragedy. The case of Michael Schumacher, the seven-time Formula One world champion who remains at his home in Geneva, Switzerland, being treated for serious head injuries suffered in a skiing accident in December 2013.
Schumacher was another who spent his career driving at more than 200mph, and cheated death once before when he suffered an accident at Silverstone in 1999 that left him with a broken leg. He would go on to add another five world titles to his prior successes, securing his place as one of the motorsport greats, yet when he put on his skis to head out with his family in the French resort of Meribel, the experienced skier that is Schumacher would not have thought for a second that his life was on the line.
In pictures: Life & times of Nicky Hayden - Moto GP

Show all 18
In contrast to this, there are the fatalities that have been seen on the track – sometimes live on television in the sad recent cases of Luis Salom, Marco Simoncelli, Shoya Tomizawa and Dajiro Kato across MotoGP and MotoGP2. There are also the many deaths to take into account that have happened around the Snaefell Mountain Course, scene of the Isle of Man TT and the Manx Grand Prix, two of the most dangerous races in the world that to this day has claimed 252 lives.
But six words have often followed these fatalities, the well-heard "they died doing what they loved". And it's true. Sometimes no matter how hard a death is to take, knowing that it was a rider's choice to put their own life in the balance in the most extraordinary of circumstances can make a tragedy easier to take.
When it happens unexpectedly in something as normal as cycling along the Rimini coastline, that's what makes Hayden's death feel all the more tragic.
Register for free to continue reading
Registration is a free and easy way to support our truly independent journalism
By registering, you will also enjoy limited access to Premium articles, exclusive newsletters, commenting, and virtual events with our leading journalists
Already have an account? sign in
Join our new commenting forum
Join thought-provoking conversations, follow other Independent readers and see their replies