Video: Fans miraculously escape unharmed after astonishing rally crash sees car flip through group of spectators
The crash happened during the Jolly Rally Valle D'Aosta in North West Italy
Jack de Menezes
Tuesday 07 October 2014 10:38 Comments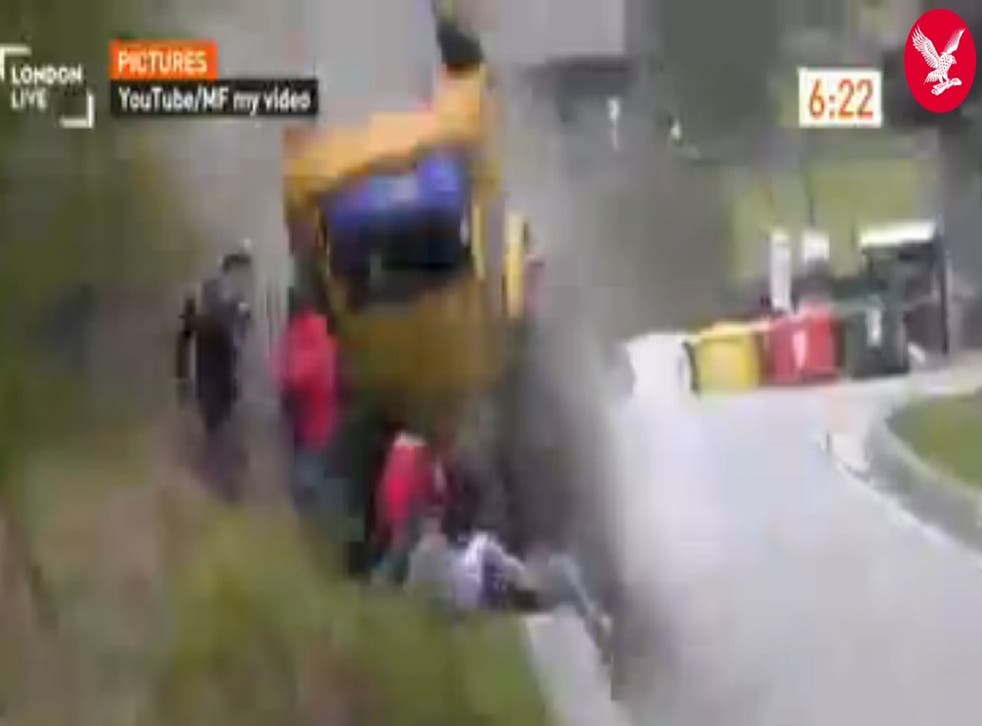 This week has seen the dangers of motorsport thrown back into the spotlight after Formula One driver Jules Bianchi suffered a serious head injury in a crash at the Japanese Grand Prix. While F1 have taken strides to improve driver and spectator safety over the years, some forms or motor racing aren't as safe, simply due to the environment they're in.
Take rallying for example. No matter how safe the cars are, drivers are still careering through forests on dirt and gravel roads, with fans lining the streets to get as close as possible to the cars. Sometimes it goes horribly wrong when the cars go off the track, but thankfully that isn't the case in this video.
Driver Pietro Scavone and co-driver Diego D'Herin were competing in the Jolly Rally Valle D'Aosta in North West Italy when Scavone suddenly lost control of his Renault Clio Super 1600.
Having cut a corner too much, Scavone was thrown out wide and onto the grass verge, sending his Renault airborne and towards a group of fans that were sitting on a wall observing the rally.
"The pilot and co-pilot are well, we have heard a little while ago," said race organiser Maurizio Salice.
Register for free to continue reading
Registration is a free and easy way to support our truly independent journalism
By registering, you will also enjoy limited access to Premium articles, exclusive newsletters, commenting, and virtual events with our leading journalists
Already have an account? sign in
Join our new commenting forum
Join thought-provoking conversations, follow other Independent readers and see their replies