Who could replace Nico Rosberg? Pascal Wehrlein, Jenson Button and Fernando Alonso linked with Mercedes seat
Rosberg announced his shock retirement on Friday, prompting widespread speculation over who could replace him at Mercedes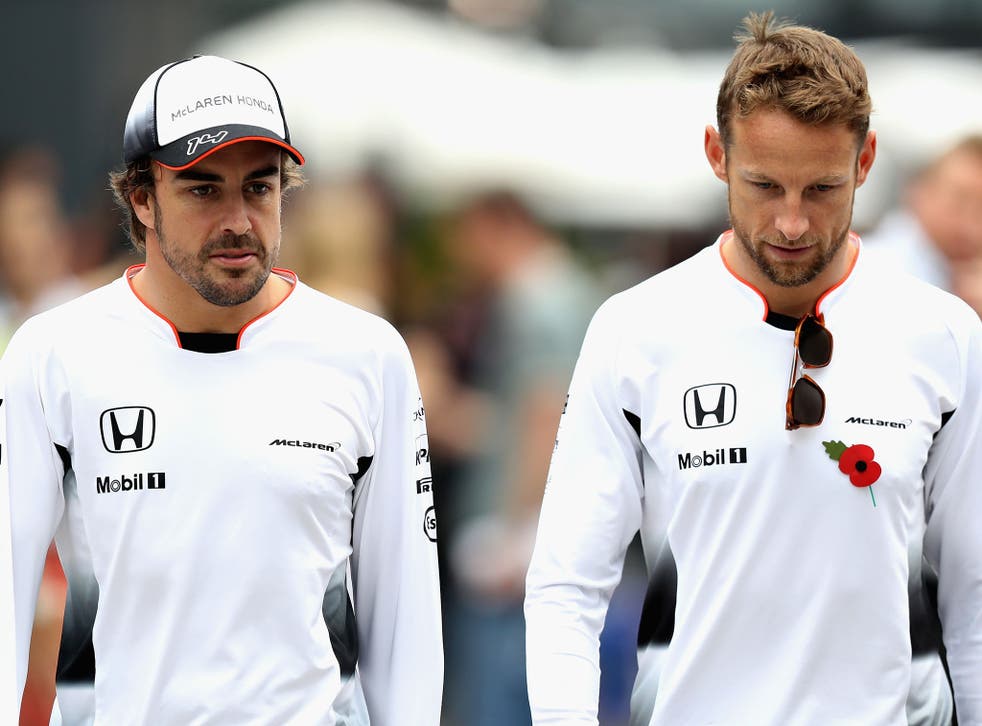 Nico Rosberg's shock retirement from Formula One appears to have even surprised Mercedes after they confirmed that they do not yet have a replacement for the world champion, who confirmed his announcement ahead of the FIA Prize Giving awards ceremony in Vienna on Friday.
The 31-year-old's dramatic exit, five days after he clinched his maiden F1 title, agreed a two-year contract with Mercedes in July this year that tied him to the German manufacturer until the end of the 2018 season. However, after winning the title at the Abu Dhabi Grand Prix on Sunday, Mercedes have released Rosberg from his contract.
Mercedes boss Toto Wolff has already confirmed that the team do not have a replacement lined up for Rosberg, and will not be rushed into a decision.
The most obvious candidate is Mercedes reserve driver Pascal Wehrlein, who at 22 years old has just completed his first season in F1 after spending the 2016 campaign with Manor.
However, Wolff will take his time over the decision, and that could lead to a big-name acquisition with Fernando Alonso and Sebastian Vettel obvious targets on the grid. McLaren and Ferrari would be hugely unwilling to let their star assets leave, although Mercedes would be able to boast a large financial packet to buy-out any contracts given their recent success and manufacturers' backing.
While Ferrari do not need the money due to their own wealth, the same cannot be said of McLaren following two years of mid-field running, but the Woking-based outfit would be hugely reluctant to see another of their drivers head to Mercedes after losing Hamilton at the end of the 2012 season.
One short-term option could well prove to be Jenson Button, with the 2009 world champion losing his seat at McLaren for the 2017 campaign after the team elected to promote Stoffel Vandoorne. It was largely expected that Button would retire even though Mercedes have a retainer on his services that enables them to recall the British driver for the 2018 campaign, but the chance to compete once more in a race-winning car could prove an opportunity too hard to turn down.
Nico Rosberg announces retirement from Formula 1
"For the team, this is an unexpected situation but also an exciting one," Wolff said immediately after Rosberg's announcement, having learnt of his decision last Monday.
"We are going into a new era of technical regulations and there is a free Mercedes cockpit for the seasons ahead.
"We will take the necessary time to evaluate our options and then find the right path for our future.
"With Mercedes, Nico has been a relentless competitor, bouncing back from his tough times in an inspirational way, and he earned the respect of the sport with his tenacity, his fighting spirit and his grace under pressure."
F1 2016 driver ratings

Show all 23
Wolff quickly praised Rosberg, who has been with the team since their formation in 2010 after they bought out Brawn GP from Ross Brawn, and along with Lewis Hamilton and Michael Schumacher, he remains one of only three drivers to have raced for the Silver Arrows since their return to F1 after a 55-year absence.
"Since 2010, he has poured competitive energy into our team and we have grown stronger because of it.
"We simply say 'thank you' for the incredible contribution he has made to our success, alongside two of the all-time great drivers, Michael and Lewis.
"This is a brave decision by Nico and a testament to the strength of his character," Wolff added.
"He has chosen to leave at the pinnacle of his career, as world champion, having achieved his childhood dream.
"The clarity of his judgement meant I accepted his decision straight away when he told me.
"It's impossible to capture the essence of a person in a few short words.
"But Nico has a special combination of natural talent and fighting spirit that have brought him to where he is today.
"Throughout his career, people have thought he was on a golden path to success just because his father was a world champion.
"In fact, in some ways that made the challenge greater - and meant he had to fight even harder with the weight of expectation on his shoulders."
Join our new commenting forum
Join thought-provoking conversations, follow other Independent readers and see their replies