'Left Shark' steals Super Bowl 2015 as Katy Perry is upstaged by her out-of-time support dancer
Perry was praised for her action-packed half-time show, however, Left Shark was not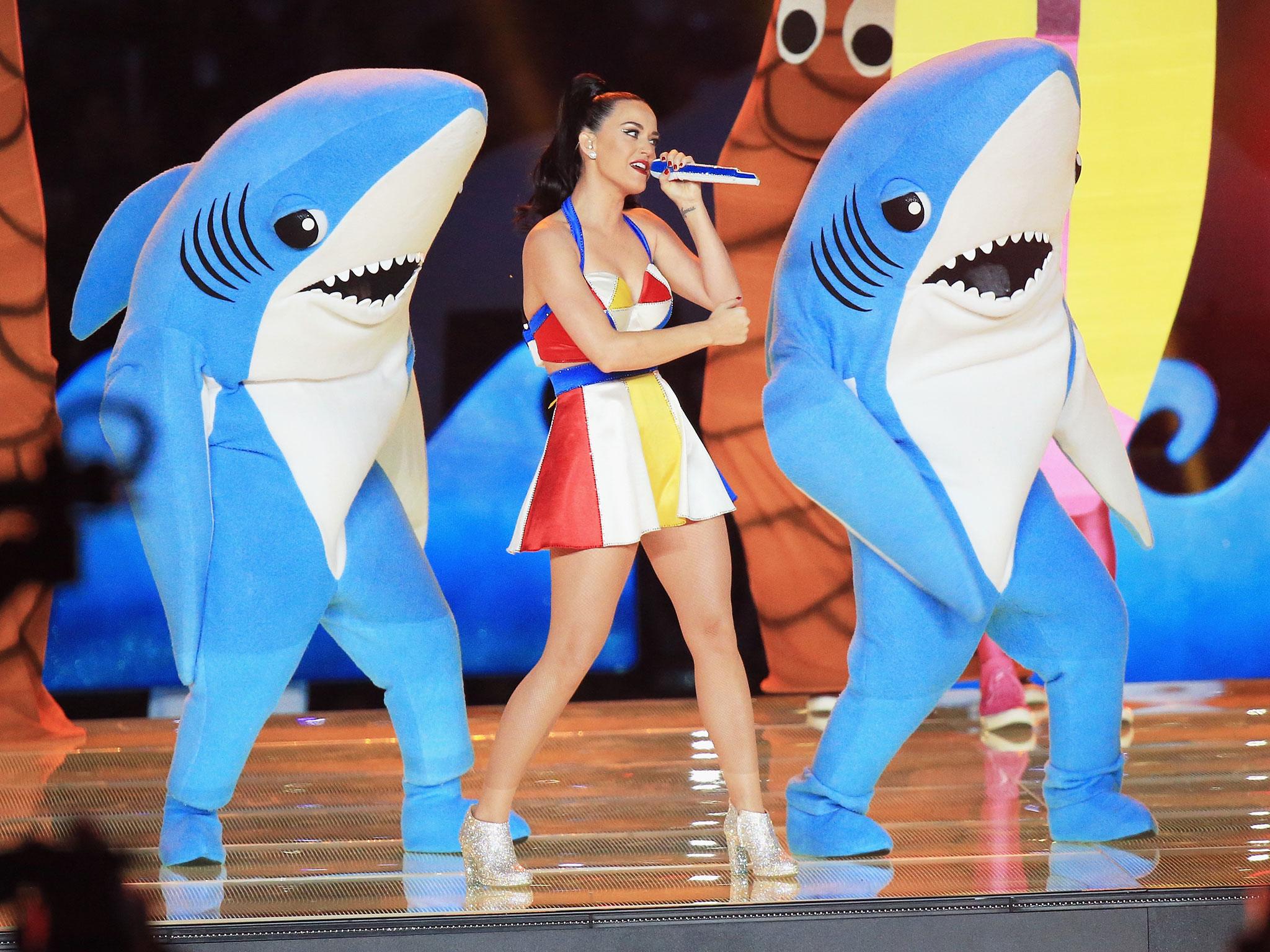 Who stole the headlines at Super Bowl XLIX? Tom Brady, Malcolm Butler or maybe even Bill Belichick? Nope. It was the Super Bowl Shark.
While Katy Perry strutted her stuff during the half-time show – which involved multiple costume changes, an entrance on a large metallic lion and duets with Lenny Kravitz and Missy Elliott – social media users were left star-struck by the figure now known as 'Left Shark'.
Within minutes, Left Shark had its own Twitter account – which has since expanded to no fewer than six different accounts – but it was not the shark's killer moves and deadly accuracy on stage that gained so much attention, but rather the fact that it had no idea what it was doing.
Watch the video below...
Perhaps even drunk, Left Shark was out of time with Right Shark, who was a picture of perfection as he moved with the beat and in time with Perry – who by this time was already onto her third costume change and bursting into a rendition of "Teenage Dream".
Perry appeared to nail it, which is easier said than done at the Super Bowl half-time show following disappointing appearances in the last few years. But unfortunately for the most followed individual on Twitter, it was Left Shark who got all the attention.
In the game itself, Brady inspired the New England Patriots to victory as he became the first man to pass for 12 Super Bowl touchdowns after registering four against the Seattle Seahawks, racking up 328 yards in the process.
Join our commenting forum
Join thought-provoking conversations, follow other Independent readers and see their replies