NFL - Paul Posluzsny column: Jacksonville Jaguars star previews the new season
EXCLUSIVE COLUMN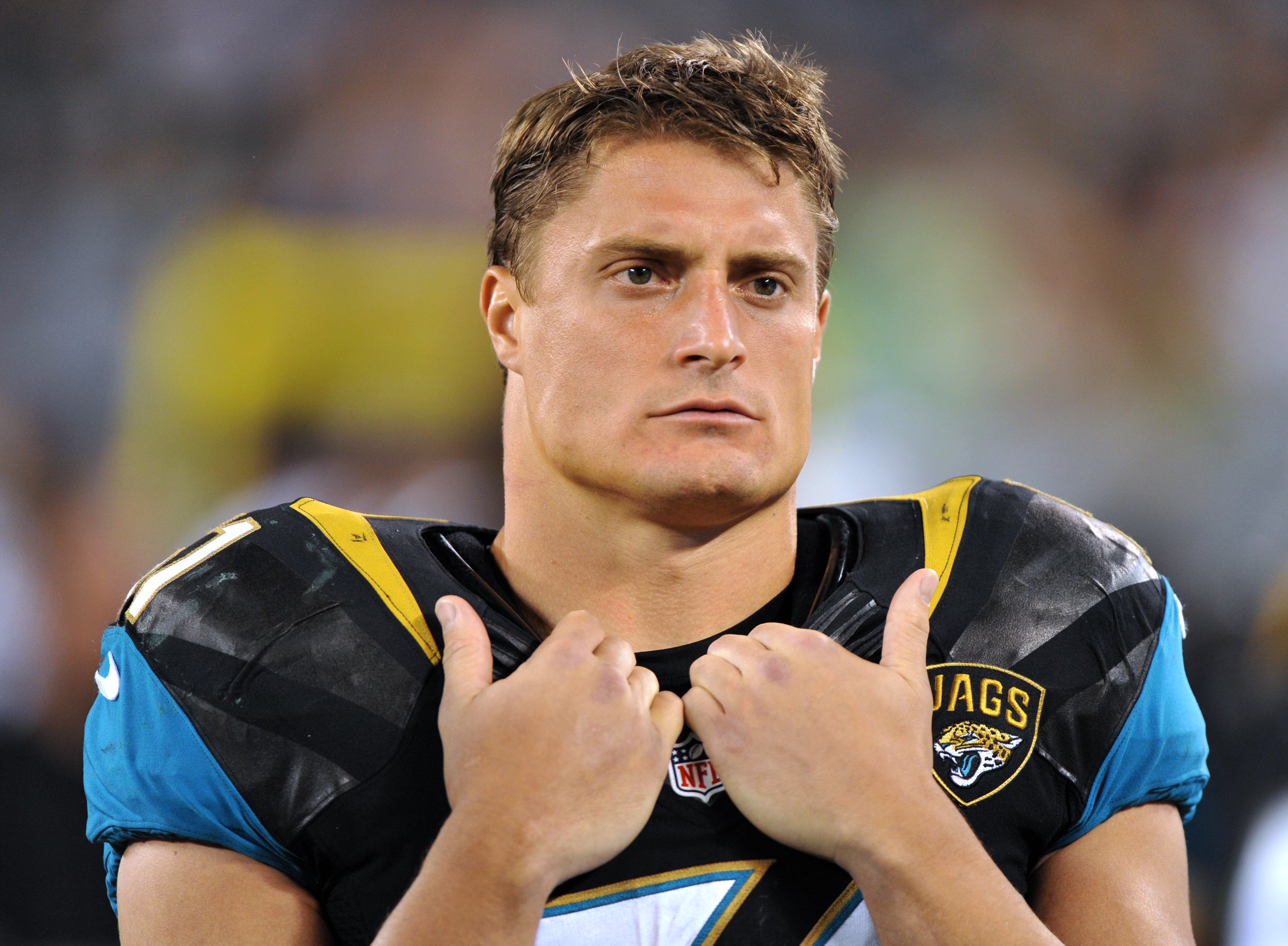 In the first of his exclusive monthly columns for Independent.co.uk, Jacksonville Jaguars defensive captain and former Pro Bowler Paul Posluszny previews the upcoming season, his return from injury, his desire to retire in Black and Teal and his 5,000 calorie diet…
--
After missing nine games last season with a torn pectoral muscle, I'm pleased to say my recovery is going great, I'm all healed up and completely back to normal. It's very exciting for me, I missed a lot of time last year and didn't finish the season the way I wanted to. I'm really excited about starting this year off right and getting back into it and having a successful year with our guys.
Every off-season you have to prepare your body as best you can, a lot of it was the physical rehab of having that pectoral tendon repaired and just trying to train and make sure that a soft tissue injury like that doesn't happen again. Injuries are going to happen in this sport because of the amount of contact, but if we can prepare well then we can minimise other soft tissue injuries.
Now I'm back and healthy, I'll absolutely be targeting a return to the Pro Bowl. We all want to play at our highest level, individually and obviously as a team. We want to play at a high level, win a lot of games and have a lot of success on the field.
The new guys are settling in really well so far and we signed some very significant free agents this summer. We brought in Dan Skuta from the 49ers to play outside linebacker and he's going to do an unbelievable job this season. Former Dolphin Jared Odrick on the defensive line, Davon House from the Packers to start at corner back and and free safety Sergio Brown from the Colts. Those are four key guys that we brought in this off-season that are going to be day one starters for us - they are going to have a huge impact on our defence.
One playmaker we will be missing, unfortunately, is No 3 draft pick Dante Fowler, who tore his ACL on day one of mini-camp – that was really, really tough for everybody involved. He's an unbelievable guy and a great player. He is dealing with this situation in the best way he possibly can, we still see him every day, he's still training, rehabilitating and working hard to get back to the level that he was. As a group we feel for him because we wanted him to come in and have a great impact straight away, but unfortunately that's not going to happen this year. But when it's time to come back, he'll be ready to come and play at a very high level.
As I was injured for a large part of last season I've just tried to say to him that even though he can't physically be with us, he should try to develop his game mentally as much as he can, watching and learning, going to meetings, and seeing us on the field during games. That's going to be such a huge thing for him as a young player. Physically he's very talented and has all the gifts to be an elite player, but he has to develop the mental aspect of the game as well.
As the captain of the defence I want to do everything that I can to help all the guys around me play at their best. Whether that's help them learn the scheme or teach them what they need to do from a physical stand point off the field, of taking care of their body or from a training perspective. I just want to be a resource for them. I've had the opportunity to play in this league for a while, this will be my ninth year, and I want to do everything I can to help those guys fire and get better.
--
Our first game of the season is against the Carolina Panthers, who went to the play-offs last year and won their division, and that's going to be a really good challenge for us. Their top guy, Cam Newton, is a very good, mobile quarterback, he can throw the ball really well and has big targets at receiver, guys who have great size, who can stretch the field. It'll be a good challenge for us and a good game to see where we are at. We're starting the season at home in a friendly environment and that will help with the home crowd supporting us.
I think we're very close, very close to making a return to the play-offs under head coach Gus Bradley. Blake Bortles, our starting quarterback, is in his second year and we're going to see significant progress from him. Defensively, it's our third year playing this way so we should be able to play a lot faster than we have in years past. I just think we have more talent overall. But we're now at year three under coach Bradley, we have a lot of talented guys that we didn't have in the past and we should see significant strides on the field.
I love playing for Jacksonville and I love playing for coach Bradley; I really wouldn't want to go anywhere else. I'd love to finish my career here and be a Jaguar and I wanted to do everything I could to make that happen. I feel so strongly about coach Bradley and everything that he preaches and the organisation that he has made this place.
A DAY IN THE LIFE
A normal day for us is a 5.30 or 6am wake up, then we head to the practice facility and have breakfast. We normally do weight training, then go through meetings where we talk about what we're going to go do on the practice field; it's an 'installation' process of learning the various plays in our defence. Then we'll go out and practice, a two hour session, come in and eat lunch. Then we have more meetings in the afternoon. Our day is pretty jam packed, we have to get a lot of work done in a short amount of time and from a nutritional stand point - especially in the Florida heat - we have to be eating and drinking all day long, for us to maintain our weight.
I have a very difficult time at keeping my weight on, that's always been a problem for me, meaning my calorie intake is around 5,000 everyday just to maintain my size. It ends up being a lot of lean protein, egg whites, chicken, fish, a tonne of green vegetables, and then carbs, oatmeal, sweet potatoes and fruit.
See you next time.
--
MORE NFL
Join our commenting forum
Join thought-provoking conversations, follow other Independent readers and see their replies