Super Bowl 2021: Tom Brady likened to LeBron James by LeSean McCoy
The running-back played on the Kansas City Chiefs last year and is now hoping to win back-to-back Super Bowls with different teams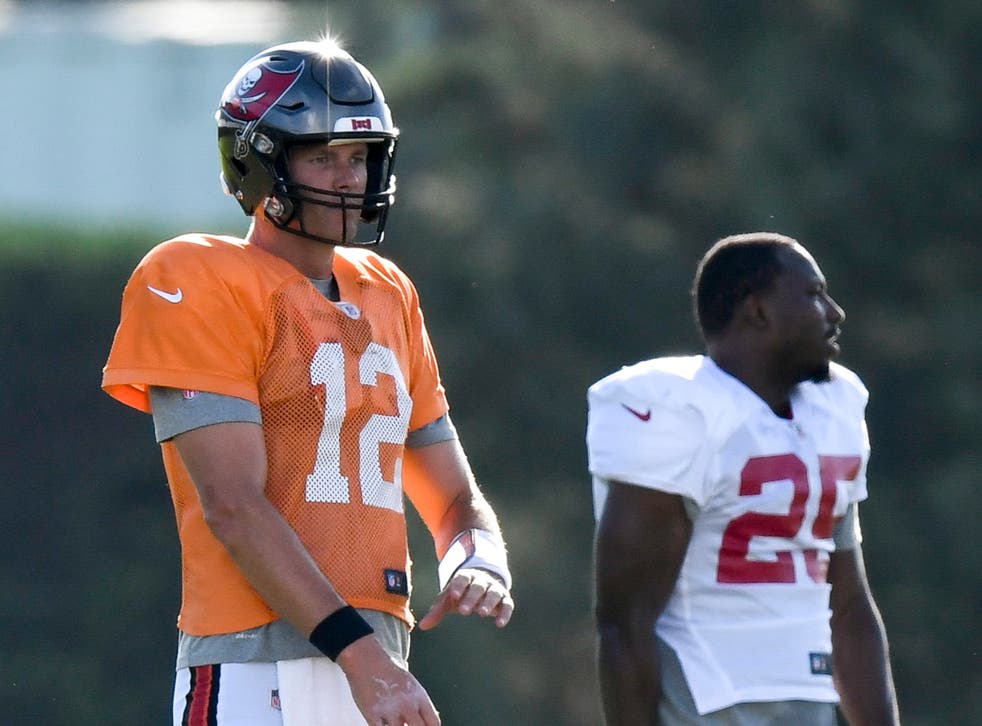 Leer en Español
LeSean McCoy believes his Tampa Bay Buccaneers share similarities with the Los Angeles Lakers that won the NBA title in 2020.
The running back, who won the Super Bowl with the Chiefs last year, thinks the two teams are comparable throughout their respective rosters – starting with their leaders in Tom Brady and LeBron James.
McCoy said: "Brady is the old guy and LeBron is too but he is a beast. He finds ways to win in the same way.
"I think they both motivate the team, and great leaders are measured by how you get your role players to step up and make plays.
READ MORE: 'We have to take his head off' - How to beat Tom Brady in the Super Bowl
"People didn't think we could get here. I remember people were saying the same thing about the Lakers.
"They got some veteran guys in there to help them out, same over here, so I see some similarities."
McCoy also said that James and Brady, dominant in the NBA and NFL respectively, have dealt with the Covid crisis by ensuring their teammates are accountable and not jeopardising the team.
The 32-year-old continued the NBA analogies by suggesting that Brady and Mahomes' rivalry is akin to that of Michael Jordan and Kobe Bryant.
Bryant entered the league and his career overlapped with Jordan, who is considered by many to be the greatest basketball player of all-time – and McCoy believes the duo resemble the two quarterbacks competing on Sunday.
The former-Eagle, who is Philadelphia's franchise-leader with 6792 rushing yards, said that he can draw a lot of parallels between the play of Mahomes and Brady – and that he was blessed to play alongside the two greats.
Referring to Mahomes, McCoy added: "I think he's on the verge of being the next Brady."
McCoy's Tampa Bay Buccaneers take on his former team, the Kansas City Chiefs, in Super Bowl LV at Raymond James Stadium on Sunday 7th February.
Register for free to continue reading
Registration is a free and easy way to support our truly independent journalism
By registering, you will also enjoy limited access to Premium articles, exclusive newsletters, commenting, and virtual events with our leading journalists
Already have an account? sign in
Register for free to continue reading
Registration is a free and easy way to support our truly independent journalism
By registering, you will also enjoy limited access to Premium articles, exclusive newsletters, commenting, and virtual events with our leading journalists
Already have an account? sign in
Join our new commenting forum
Join thought-provoking conversations, follow other Independent readers and see their replies