Phillips Idowu doubts grow as injury keeps him away from camp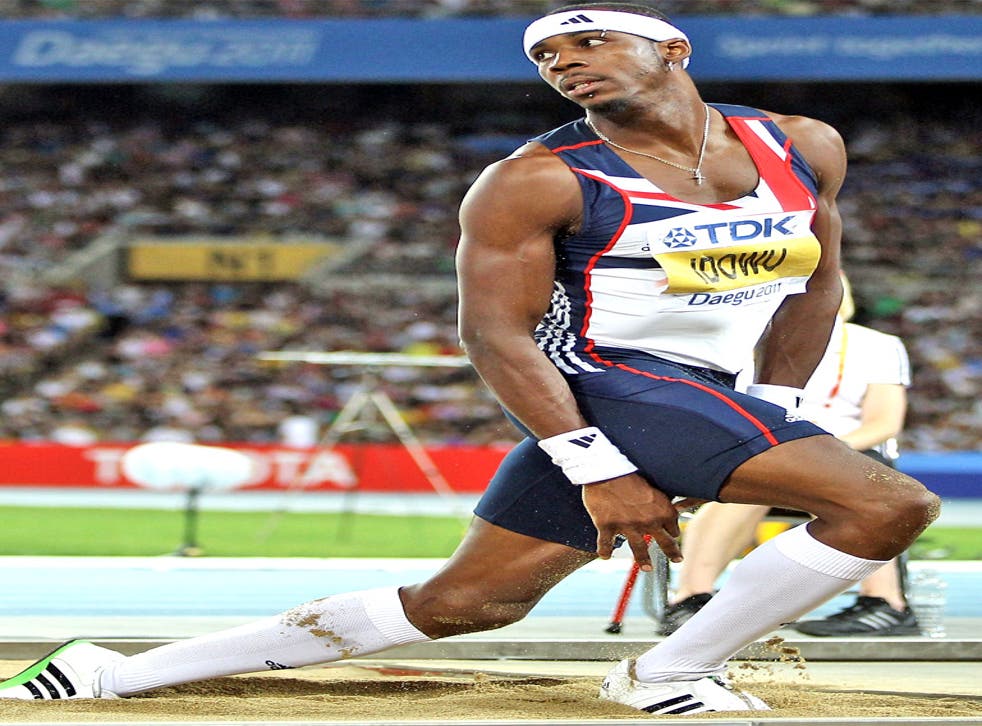 The odds on Phillips Idowu making the 2012 Olympics – or at least making in them in anything approaching medal shape – lengthened yesterday when it emerged the former world triple jump champion would be staying in London to have private treatment to "an ongoing injury" instead of attending the British athletics team's pre-Games "holding camp" at Monte Gordo in Portugal.
The bulk of the 77-strong Team GB track and field squad are already in the Algarve applying the finishing touches to the preparations for the Games, which open on Friday, but UK Athletics announced that Idowu would not be making the trip. "In training recently Phillips has had an ongoing injury problem and we have not been able to go at things 100 per cent," Idowu's coach, Aston Moore, said, speaking from the UK Athletics camp.
"At the weekend, Phillips told me he would continue to seek treatment from a private physio in London and would not travel to prepare in Portugal, although he may join us here later. We will assess the situation again in the coming days."
The situation would not appear to be very promising for Idowu, who has not competed since landing awkwardly during a Diamond League event in America back on 2 June. A fortnight ago, he denied reports that he had been injured, contradicting Charles van Commenee, the head coach of UK Athletics, but then withdrew from the London Grand Prix meeting at Crystal Palace after suffering a hip problem in warm-up.
Two days later, on Monday last week, Idowu posted a video on his Twitter page showing him lifting weights in training, suggesting that he was already back in the swing of preparations. It now would seem that the 33-year-old Belgrave Harrier had been struggling all along, although his tweets in the past two days have included the defiant message "I WILL NOT GIVE UP" and also news yesterday that he was not entirely divorced from the build-up to the Games. "Heading to the Olympic village today!" he posted.
Idowu has until a week on Tuesday, 7 August, to get ready for the qualifying round of the triple jump. In seeking treatment away from the UK Athletics medical system, and missing the team training camp, it would seem the Hackney man is making a desperate bid to patch himself up for a wing-and-a-prayer mission.
Register for free to continue reading
Registration is a free and easy way to support our truly independent journalism
By registering, you will also enjoy limited access to Premium articles, exclusive newsletters, commenting, and virtual events with our leading journalists
Already have an account? sign in
Register for free to continue reading
Registration is a free and easy way to support our truly independent journalism
By registering, you will also enjoy limited access to Premium articles, exclusive newsletters, commenting, and virtual events with our leading journalists
Already have an account? sign in
Join our new commenting forum
Join thought-provoking conversations, follow other Independent readers and see their replies