Reece Prescod accuses UK Athletics of 'emotional blackmail' after relay withdrawal
The 27-year-old opted not to be part of the relay squad for the World Championships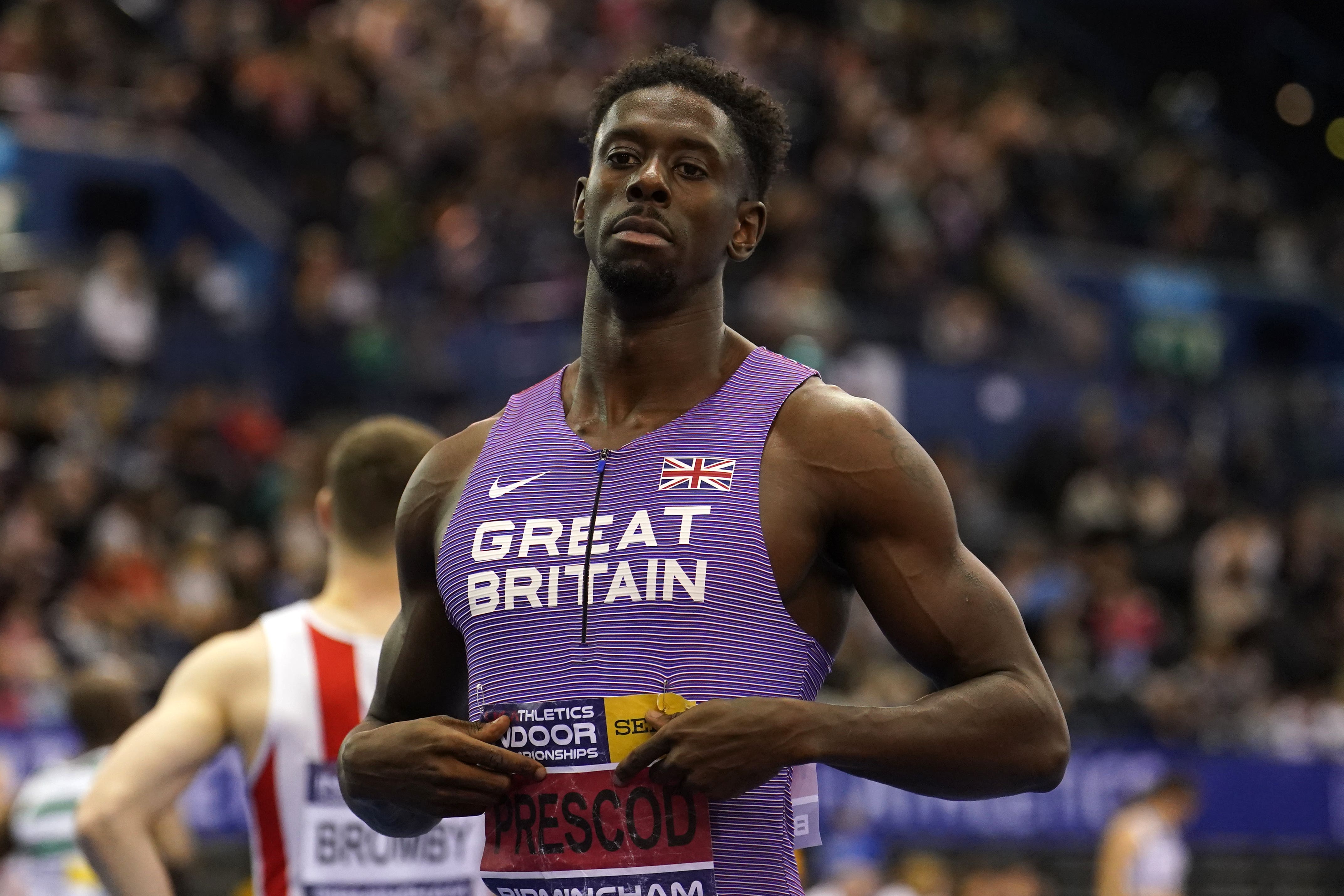 Reece Prescod has accused UK Athletics of emotional blackmail after his last-minute exit from Great Britain's relay squad.
The 27-year-old will not race in the 4×100 metres in Budapest after pulling out on the eve of the World Athletics Championships this week.
Prescod claims he was told his reputation would suffer if he walked out of the squad but feels he had no option after suffering a hip injury in relay training three weeks ago.
The 2018 100m European silver medallist also revealed he was told he would not be part of the relay set-up in January, only to get a call asking him to return in July.
"The dust needs to settle for a little bit because some of the conversations that I had weren't necessarily the most pleasant conversations," he said, after qualifying for Sunday's 100m semi-final in 10.14 seconds.
"They weren't very nice and I was a bit upset about some of the conversations. It just wasn't a nice environment to be in. I had a few different meetings on occasions and it kind of felt a little bit like emotional blackmail a little bit.
"I was kind of like 'I don't want to let down the country' and they (UKA) were like 'you know your reputation is going to be ruined if you do this.'
"It's been quite hard, dealing with all the press and all the negativity. I've felt quite isolated at these championships if I'm being honest. I've felt quite distant from the team.
"But I've just had to say 'you know what Reece, just get as far as you can in these championships and afterwards sit down with (Stephen) Maguire (technical director).'"
Prescod helped Great Britain to world 4x100m bronze in Eugene last year, just his second major senior medal.
He added: "There was a lot of pressure from the federation. It's not that I didn't want to be part of the team. I love the boys but I didn't want to risk hurting myself.
"If I hurt myself in an exchange three weeks ago, for me to do exactly the same thing might potentially compromise running around the bend. So that was the kind of moral of the whole story.
"(It's come from the) hierarchy, if I am being honest. The other athletes are very supportive."
Zharnel Hughes, Jona Efoloko, Adam Gemili, Jeremiah Azu and Eugene Amo-Dadzie remain part of the squad. British Athletics declined to comment.
Join our commenting forum
Join thought-provoking conversations, follow other Independent readers and see their replies