Winter Olympics 2014: BBC receives more than 300 complaints over Jenny Jones snowboarding commentary
The three commentators cheered and joked as Jenny Jones claimed Britain's first ever medal on snow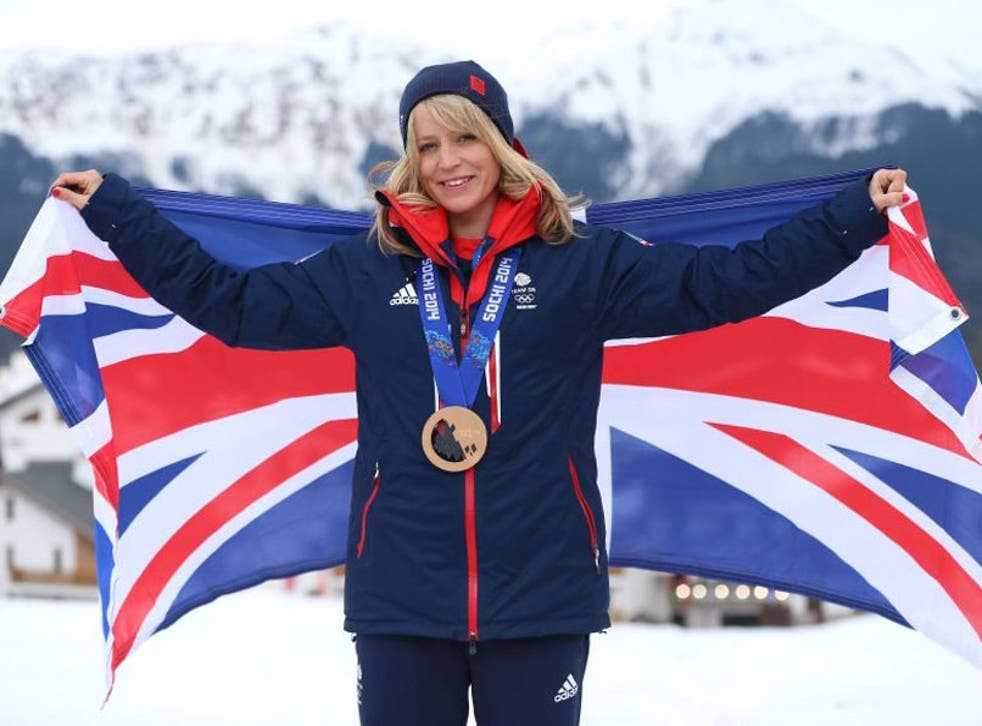 The BBC has apologised after more than 300 people complained to the broadcaster over the quality of its commentary during the coverage of the snowboarding slopestyle final at the Sochi Winter Olympics.
Jenny Jones became Britain's first ever Olympic medallist on snow when she won bronze on Sunday, but some viewers said the triumph was marred by the BBC commentators.
Ed Leigh and Tim Warwood were joined in the commentary box by Jones' friend and fellow British snowboarder Aimee Fuller, who had been knocked out in the earlier stages of the event.
Viewers complained that the trio cheered when one of Jones' competitors fell, and that the commentary was of a low standard.
Fuller was heard whooping when the final competitor, Austria's Anna Gasser, fell, securing Jones the bronze medal.
"Are we supposed to do that? Probably not," she said.
In one exchange, as Jones waited for her score, Leigh said: "I can feel my pulse in my lower intestine."
"That's not your pulse, Ed," Warwood replied.
The BBC said that "excitement had got the better" of the three commentators, all of whom began to cry when it became clear that Jones had won a medal.
Warwood is a former UK snowboarding champion who now presents CCBC's Wild! and Disney XD's Goalmouth.
Leigh is a presenter on Channel 4's Freesports and BBC Two's Ski Sunday.
Jenny Jones wins Olympic slopestyle bronze: in pictures

Show all 10
The commentators also came in for criticism on Twitter. @LondonWill tweeted: "Personally thought @BBC snowboard commentary was awful yesterday. Leave the screaming and shouting to the audience."
And @Friar_Tucky said: "The commentary by the BBC during the Winter Olympic coverage is excruciating. #Sochi #BBC."
But other users of the social media site defended the BBC. @Laura_Loo812 tweeted: "To all those that complained about the BBC commentary for the Slope style Snowboarding - GET A LIFE. It was passionate & exciting. #Sochi."
Meanwhile, @gleeding said: "As far as I'm concerned @Tim_Warwood and @SnowEdLeigh and Aimee smashed the commentary for slopestyle out of the park."
A BBC spokesperson said: "This was a truly historic occasion for Team GB and the commentary team were understandably very excited.
"However we acknowledge that on occasion this excitement got the better of them and this is something that we will work on for future events."
Join our new commenting forum
Join thought-provoking conversations, follow other Independent readers and see their replies