Two seriously injured after car drives into cycle race in Germany
Three cyclists and a race marshal were injured, including one person who suffered serious head injuries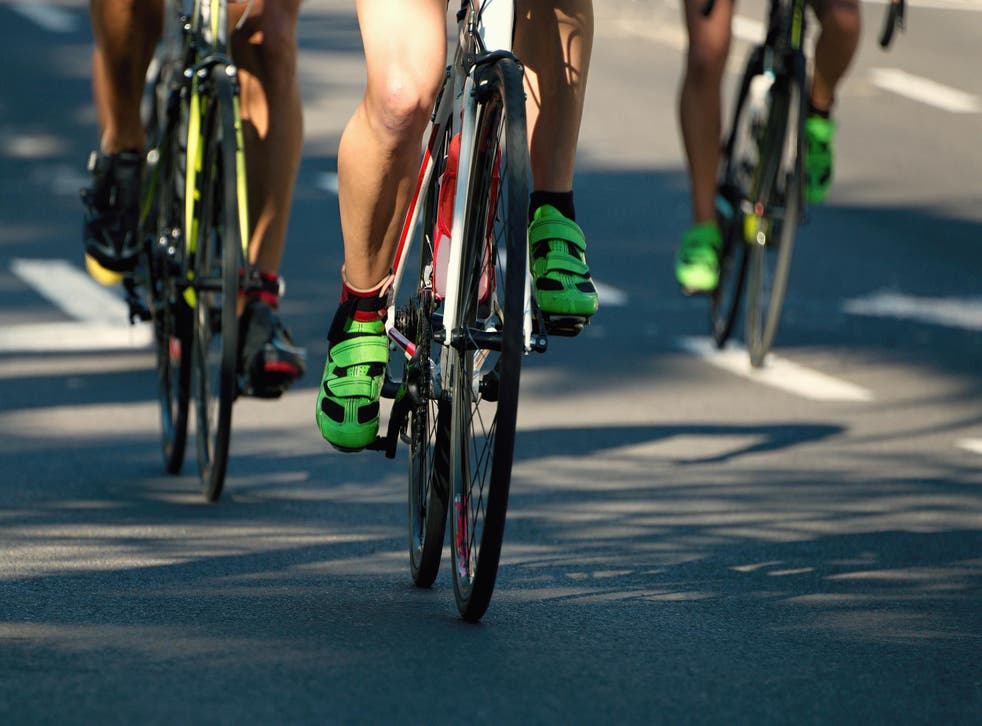 A cyclist is fighting for their life and another is in a critical condition after a car drove into a bike race in Germany.
Both competitors were rushed to hospital following the collision in Berlin.
One other cyclist and a race marshal were also hurt in the accident, but escaped with minor injuries.
The most seriously wounded participant is said to have suffered head injuries, police said.
A fire engine, two emergency medics and four rescue vehicles rushed to the scene in the forested Wannsee area in south Berlin.
The race is held on open roads, but marshals close one lane of the carriageway to cars.
It is unclear how the car, identified as a white Audi SUV, came to enter the lane reserved for cyclists. It is thought that after entering the lane the vehicle then stopped and cyclists hit the back of the car after coming round a bend.
The incident has been reported in the German press as a "tragic accident".
The annual event is organised by the Radsport Club Charlottenburg (RCC).
German paper Bild reported none of the car's four occupants were injured in the crash, which happened around 12.45pm on Sunday. They were reportedly on a day trip to the forest.
Bikes lay on the floor behind the car, the rear window had been smashed and there were pools of blood on the ground, circled in yellow paint by police investigators.
A witness, Matthias Roeder said: "I saw a white car, the rear window was broken, there were bicycles behind the vehicle," International Business Times reported.
The RCC, which is the oldest cycling club in the capital, dating back to 1883, often holds races in the forest on Sunday mornings.
The ten best cycling accessories

Show all 10
The RCC is yet to make a statement.
Register for free to continue reading
Registration is a free and easy way to support our truly independent journalism
By registering, you will also enjoy limited access to Premium articles, exclusive newsletters, commenting, and virtual events with our leading journalists
Already have an account? sign in
Register for free to continue reading
Registration is a free and easy way to support our truly independent journalism
By registering, you will also enjoy limited access to Premium articles, exclusive newsletters, commenting, and virtual events with our leading journalists
Already have an account? sign in
Join our new commenting forum
Join thought-provoking conversations, follow other Independent readers and see their replies