'Head of Marginal Gains' helps GB gold machine stay in front
From magic wheels to heated hotpants, Matt Parker tells Alasdair Fotheringham how cyclists have every advantage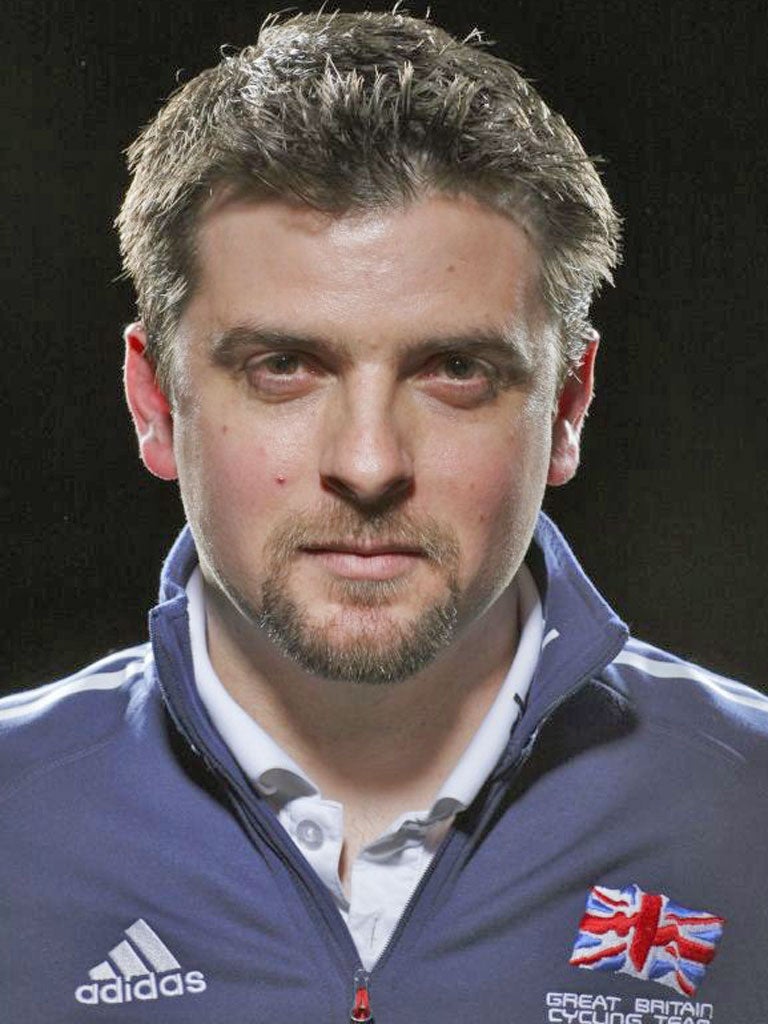 Come this evening in Stratford velodrome, with Sir Chris Hoy, Victoria Pendleton and Emma Trott all hot favourites for victory, Great Britain may have equalled or perhaps improved on the Beijing Olympics cycling landmark of eight gold medals.
For years, GB's officials said it was unfeasible – yet now their cycling team is within touching distance of Beijing. Again. And whilst other nations scratch their heads in amazement, one area which helps explain why so many gifted British champions have simultaneously triumphed is, once more, the triumph of GB cycling's so-called "marginal gains" policy.
Back in Beijing, GB's studied, indepth accumulation of minuscule advantages over their rivals – some as simple as never using an Olympic courtesy bus to avoid possible infections or made-to-measure shoes with custom-made soles – was a huge innovation, and it unleashed something of a marginal gains "war". However, the medal count here alone suggests strongly Britain has stayed ahead of whatever the opposition can throw at them, which in turn is something for which Matt Parker, Head of Marginal Gains at British cycling, can take a real share of the credit.
A quietly spoken, laidback individual – although the large bags under his eyes suggest this has not been the least intense of weeks for him – Parker insists that a lot of the marginal gains work is straightforward commonsense. Like, for example, Project Golden Hour.
"It's a unique thing about the 2012 Olympics," Parker says. " We noticed a year ago there was an hour between the semi-finals and finals [in the pursuit] so one of the projects has been: how do we maximise recovery in that time?
"And if you look at all the teams' data, we're the only ones that went faster in the final of the women's team pursuit than in the semi-finals."
Just like any other war, rumours swirl at the drop of a hat. The French were convinced, recently, that the British had "magic wheels" – which they kept under wraps until the last minute: false. But the most ridiculous one Parker has heard? "The hotpants" he says with a grin – referring to the heated shorts which keep muscles from seizing up as temperatures drop after an effort – "but, as it happened, it was true".
A sports scientist who now runs a team of 15 Marginal Gains specialists, ranging from experts in biomechanics to nutrition to physiotherapy, so far 28 major projects have been completed in the last two and a half years. Some, like the work they will do on bikes and kit, last up to four years – a full Olympic cycle, whilst others, like athlete development, stretch out of sight of London, time-wise.
"My job is to keep a very long strategic look, scan the horizon. Then anything Dave [Brailsford, Team Principle] wants to use, he picks up on. Post-Olympics we'll do a review, decide what went well and what didn't, reshuffle and reorganise, then start building again."
Great Britain continually trot out the adage that they are not interested in their rivals' results, simply in achieving their own targets, and those – Parker reveals – are often based on world records.
"People seem to be surprised that we are breaking world records here, but you should always be planning to do that here in a Games.
"Rather than saying, 'if we're within a second of the [world record] here we should be OK', we'll be saying, 'if we're two seconds beyond that, we should be tough to beat'."
So far, a total of eight world records have been broken by the GB track squad – and more may yet fall.
Parker is at pains to emphasise the athletes, rather than anything his small army of marginal gains workers come up with, are at the centre of any success. "If we're doing so well, it's because of strength in depth. We had five athletes that were ready to step up for the men's team pursuit, four for the women, they all could have ridden.
"That's why creating the environment where they're fighting so hard for an Olympic place is really important. What we do is increase the probability of the athletes getting their best performance. But that fractional difference at the finish between first and second – it comes from them.
"Vicky Pendleton's winning the keirin [by a narrow but decisive advantage] was hands down Vicky Pendleton being the Olympian she is and getting the best out of herself. You aren't going to take somebody who's sixth in the world and make them Olympic champion.
"What we do is create a package that she has the confidence and belief that she can absolutely do that when she gets to the start-line. They don't come away from here thinking: 'What if I had had that'?"
The ideas for marginal gains he says "are constantly bouncing around. There's loads of them. But if we do that well, it's the other nations failing if they don't push as hard as we do".
There are some Olympic disciplines – like mountain biking – in which Parker is well aware Britain has yet to show the same strength as on the track and road.
"Off-road racing is massively important to British Cycling, not only as an organisation but as a safe environment for people to ride in, but we've never medalled there. That said, there are athletes out there like Annie Last (Britain's first female Olympic mountain biker since 2000) and if you invest the time and money in them, they'll flourish with time."
As for equalling Beijing's medal totals, Parker says: "It is potentially there in terms of medal numbers at least... and if we add in some success in BMX and mountain biking, that'll blow the whole thing out the water."
They all add up: marginal gains that ensure GB make huge progress
Sticky tyres: Spraying alcohol on the wheels to remove a layer of dirt and increase tackiness before a standing start
Data rider: The 'black box' or integrated performance measurement box – the size of a matchbox under a rider's saddle
Video of complete performances: To establish actual distance raced down to the last millimetre – literally
Fish oil and Montmorency cherries: Consumed in large quantities because anti-oxidants help muscles recover quicker
Jason's brother: Pre-2008 lifesize models of athletes (so-called because the first was of 2000 gold kilo medallist Jason Queally) used for wind tunnel resistance tests
Join our commenting forum
Join thought-provoking conversations, follow other Independent readers and see their replies