Tokyo 2020: Mohamed Sbihi proud to be Great Britain's first Muslim Olympic flag bearer
The rower has been handed the joint honour at Friday's opening ceremony alongside sailor Hannah Mills
James Toney
Tokyo
Thursday 22 July 2021 16:22 Comments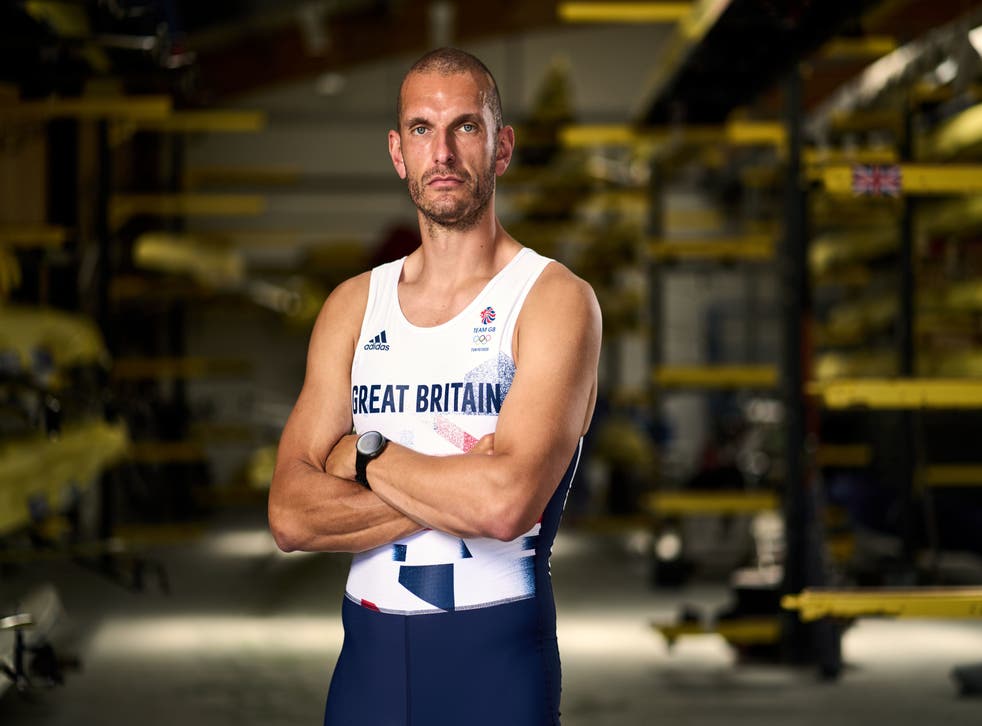 Mohamed Sbihi admits the significance of the moment is not lost on him as he prepares to lead a Team GB that he hopes is ever more reflective of a modern country into the Olympic opening ceremony.
Sbihi will become the first British Muslim athlete to perform the task as he shares flag bearing duties with sailor Hannah Mills, in front of a watching television audience of one billion people.
When the first Olympics were held in 1896 no women took part, three Games would pass before a black athlete climbed the podium and nearly nine decades before the International Olympic Committee (IOC) elected a female member.
Five years ago a report revealed that half of the British Olympic and Paralympic teams in Rio fielded white-only athletes, with privately educated Olympians making up 31 per cent of the medallists.
At these first much-vaunted gender-balanced Games, where Britain, Canada and Australia have all sent more women than men, it's easy forget that progress hasn't been rapid, though Team GB's vision to make their athletes more representative of the country has been admirable.
"To know I'm the first person of Muslim faith to have this role and duty is a very proud moment," says Sbihi, who will carry the flag in live on Eurosport and Discovery+.
"We need more representation and hopefully this starts that process of getting young Muslim kids involved in all types of sport.
"I was in London and Rio to see Mo Farah win his medals as a refugee who came to the country very young and as a practising Muslim. That was inspiring.
"He was somebody I saw around my university when I was training and it's amazing to think that I'm the first Muslim to have this honour."
When Sbihi started rowing he admits to spending more time in the water than on it and believing that the sport was simply not for "people like him".
The 33-year-old son of a Moroccan immigrant father and an English mother is a comprehensive-educated kid from Surbiton in southwest London.
And the sport had an unfair reputation of being powered by Oxbridge-educated talent, perhaps forgetting that five-time gold medallist Sir Steve Redgrave worked as a labourer on building sites.
At London 2012, where he won men's eight bronze, Sbihi spoke eloquently about the challenges of training and competing during Ramadan.
Worried it would impact his contribution to the team, he even considered not competing until a cousin in his father's home town of Tangier consulted a local Iman, who agreed for him to provide 60 meals for the poor for each day he missed the fast.
Sbihi – a men's four gold medallist in Rio – knows and embraces that his role has greater impact than the pure power he can supply to Great Britain's men's eight – bronze medallists at the last World Championships two years ago and defending Olympic champions from five years ago.
"I was just an average kid that was lucky enough to fall into rowing and here I am, 18 years later, leading out Team GB at the Olympics," he added.
"I hope it has the impact I would like. This is an incredibly diverse and inclusive team, and that's not been an overnight thing."
They'll be a lot of strange sights at these Games – from the empty seats at the £1bn showpiece stadium to a 13-year old British skateboarder defying physics and gravity in pursuit of gold.
Right up there will be the vision of 6ft 8in Sbihi and 5ft 2in Mills walking into the Olympic Stadium.
Mills is also doing her best to change the world, launching #BigPlasticPledge and being named an IOC sustainability ambassador in a bid to raise awareness of plastic pollution.
She won the third of her world titles here in Japan two years ago and her Olympic gold in Rio, where the glistening waters contained viruses up to 1.7 million more times hazardous than you'd find on your local beach.
"I'm genuinely as passionate about the sustainability work that I do, as I am my sailing," she said.
"I put a lot of effort into trying to raise awareness, particularly plastic solutions but also working with the IOC around how sport can be part of the solution and how we as athletes can do more and can be a vehicle for change."
There's a certain bravado about carrying the flag – fuelled by the exploits of Redgrave and Sir Matthew Pinsent, who performed the task in Barcelona, Atlanta and Sydney.
All flag bearers are giving a holder for the flag - both of them shunned it, carrying it proudly around the stadium, muscles flexed, arms ramrod straight. In London and Rio both Sir Chris Hoy and Sir Andy Murray followed their lead.
"I don't know if that's my bag, the one-arm holdout," said Mills. "Maybe that is why Moe is involved, he's got the guns."
Sbihi though, unsurprisingly, is up for the challenge.
"[If] I bump into Sir Andy I'm going to ask him for some tips on how he did it," he adds. "To walk in Sir Steve and Sir Matt's footsteps, I'm just lost for words."
Sbihi may be walking in their footsteps but he's also forging new ground.
Stream every unmissable moment of Olympic Games Tokyo 2020 live on discovery+, The Streaming Home of the Olympics.
Register for free to continue reading
Registration is a free and easy way to support our truly independent journalism
By registering, you will also enjoy limited access to Premium articles, exclusive newsletters, commenting, and virtual events with our leading journalists
Already have an account? sign in
Join our new commenting forum
Join thought-provoking conversations, follow other Independent readers and see their replies