Inside Lines: Taekwondo and modern pentathlon could take a hit
Alan Hubbard
Saturday 25 August 2012 22:00 Comments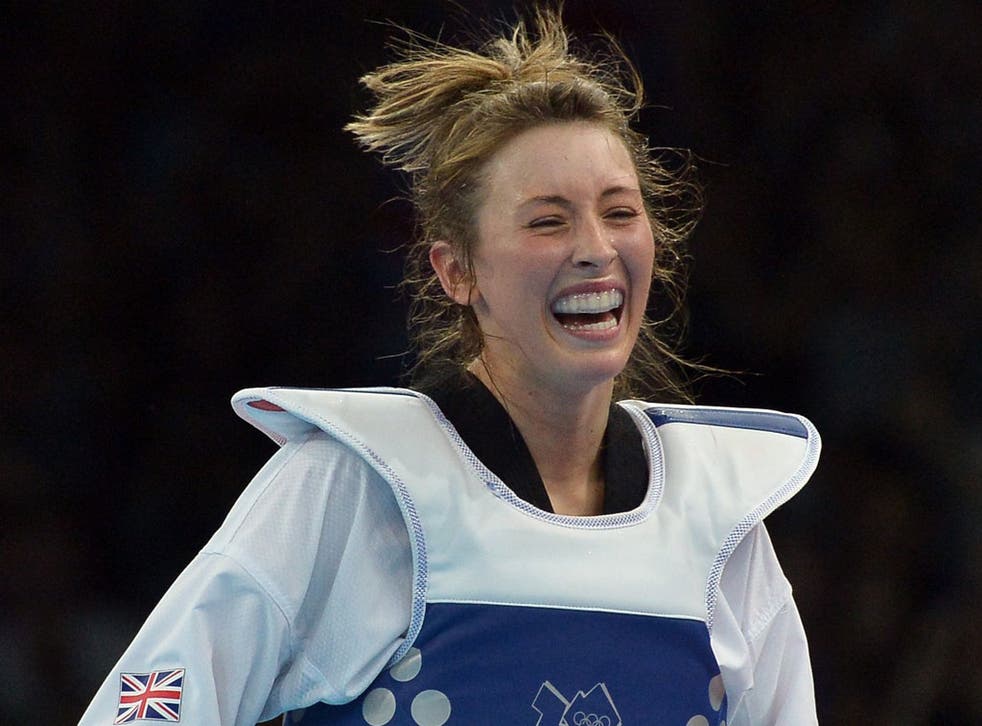 Taekwondo, one of the big hits of London 2012, is facing the chop from the Olympics.
Also under threat is the modern pentathlon, the five-event discipline which many believe represents the original values of the Games. This is because there is pressure to include fresh sports, with karate and squash among seven bidding for a place in the Olympics of 2020.
A maximum of 28 sports are allowed on the programme and this will be reached when golf and rugby sevens are included at Rio in 2016. The International Olympic Committee are currently examining applications from both karate and squash, with roller sports, wakeboarding, baseball, softball, indoor climbing and the Chinese martial art of wushu also in contention for 2020. It is likely that at least one of these will be voted in, possibly two, with the increasingly popular karate and squash both mounting impressive promotional campaigns that put taekwondo and modern pentathlon, two sports in which Britain has just won Olympic medals, at serious risk.
Taekwondo, which originated in Korea as "the way of the fist and the foot", is a comparatively new Olympic sport, making its debut at Sydney 2000. Dropping it would be a real kick in the teeth for GB, now among the world's top nations, with Jade Jones's gold and Lutalo Muhammad's bronze in London adding to the bronze won by Sarah Stevenson in Beijing.
However, there is a feeling that there are too many contact sports in the Games, with taekwondo more vulnerable than boxing, wrestling and judo should karate, which claims greater appeal worldwide, find favour.
Britain has been even more successful at modern pentathlon, which embraces shooting, fencing, swimming, riding and running, with golds for the men's team led by Jim Fox in 1976, individual gold for Steph Cook in 2000 and silver for Samantha Murray in London. A decision will be made in September next year, when the host city for the 2020 Games will be chosen from Istanbul, Tokyo and Madrid.
What now for Sir Clive?
With Lord Moynihan stepping down as chair of the British Olympic Association, there is speculation over the future of Sir Clive Woodward, the organisation's director of performance.
England's World Cup-winning rugby coach was Moynihan's controversial personal appointment but his role as deputy chef de mission both at the Beijing and London Games was somewhat overshadowed by the omnipresent chief executive, Andy Hunt.
Woodward's role at the cash-strapped BOA, and his reported £300,000 annual salary, will be under scrutiny, and without his lordship's backing he may feel it is time to turn his proven mentoring talents to sporting pastures new.
It's all Ogogu for Hearn
Eddie Hearn, the boxing promoter son of Barry, promises a "major announcement" on Tuesday. There is speculation he has signed one or more of Britain's Olympic medallists for his ever-growing Matchroom stable.
With super-heavyweight champion Anthony Joshua wisely insisting he will fend off big offers from both sides of the Atlantic for at least a year, and fellow golden boy Luke Campbell and silver medallist Fred Evans said to be keeping their options open, Anthony Ogogu, who won middleweight bronze, seems the most likely capture.
The 23-year-old from Lowestoft has all the attributes to make it in the pro ring, and would probably be trained by Rob McCracken, the GB national coach who looks after world super-middleweight champion Carl Froch, a Matchroom fighter with whom Ogogu has regularly sparred. If Campbell decides to go pro it is also likely to be with a Hearn-McCracken combination.
Mo's Olympic double
It transpires that the double Olympic gold medallist Mo Farah has an identical twin brother living in Somalia. So does this mean he's only half a Mo?
Register for free to continue reading
Registration is a free and easy way to support our truly independent journalism
By registering, you will also enjoy limited access to Premium articles, exclusive newsletters, commenting, and virtual events with our leading journalists
Already have an account? sign in
Join our new commenting forum
Join thought-provoking conversations, follow other Independent readers and see their replies