London 2012: Survey shows Games has boosted national pride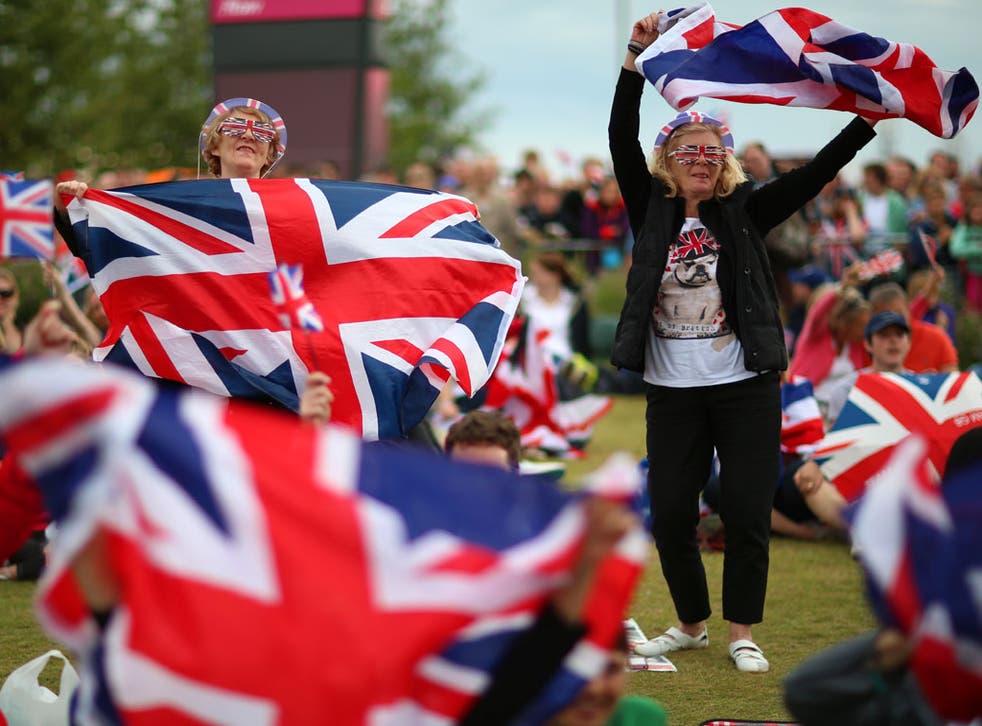 Britain's national pride has soared thanks to Team GB's success in the medals table, according to new research.
A survey of Britons found that three-quarters of homegrown spectators now feel proud to be British while Team GB's stunning performance has moved a third of men to tears during the London 2012 Games.
Jessica Ennis' heptathlon triumph topped the tear-jerking moments with 27 per cent citing the 26-year-old scooping gold as their crying point, followed by Mo Farah crossing the 10,000m finish line in first place (19 per cent).
Other big emotional moments were the Opening Ceremony and cyclist Bradley Wiggins' win.
Team GB were initially slow starters in the Olympics, spending the first few days of the Games outside the top ten.
But after battling their way to third in the medal count with 22 gold victories, more than three-quarters of Brits have been convinced London 2012 may be the best games in our lifetime – despite 73 per cent of the nation expressed cynicism about the Games before they began.
The poll of 2,000 British adults, conducted by Freeview for the British Pride Index, found the feverish spread of national pride comes after 88 per cent of the UK's population is thought to have watched some coverage of the historic Games.
And researchers believe the shift in national mood may change attitudes on a long term basis, with seven out of ten respondents saying Team GB athletes have replaced music stars and footballers as their role models.
A further 65 per cent believe that London 2012 will inspire the next generation of sports stars.
Ilse Howling, managing director of Freeview, said: "As the nation truly joins together to watch the epic action unfold on TV, what we have seen so far is surpassing even our wildest dreams.
"In living rooms up and down the country, tears are being shed on a daily basis as the 'summer of sport' shapes up to be the greatest of our lifetime."
The Pride Index's findings come after Super Saturday - during which Team GB won a record six gold medals in one day – saw London 2012 related tweets hit a 90 per cent positivity level for the first time, as Brits get behind the Olympic effort, an EDF Energy of the Nation report found.
Fans have been expressing their national pride on the microblogging site.
A user posting as NorthStar wrote: "One Year on from the riots and everyone is buzzing and proud to be british, because of GB success so far at the olympics!"
Kimberley Walsh from Girls Aloud said on Sunday: " We're flying! Really do feel extremely proud to be British. What we've already achieved is unbelievable &the medals just keep coming #TeamGB"
A 16-year-old user called Rachel agreed: "Wow. our country is doing really well in the olympics! so proud to be British. #GOTEAMGB
While Mark Allaway wrote: "If this doesn't make you proud to be British nothing will!"
Join our new commenting forum
Join thought-provoking conversations, follow other Independent readers and see their replies