London Eye: Flying wrestler goes nuts for rodent to live up to nickname
Wednesday 25 July 2012 23:27 Comments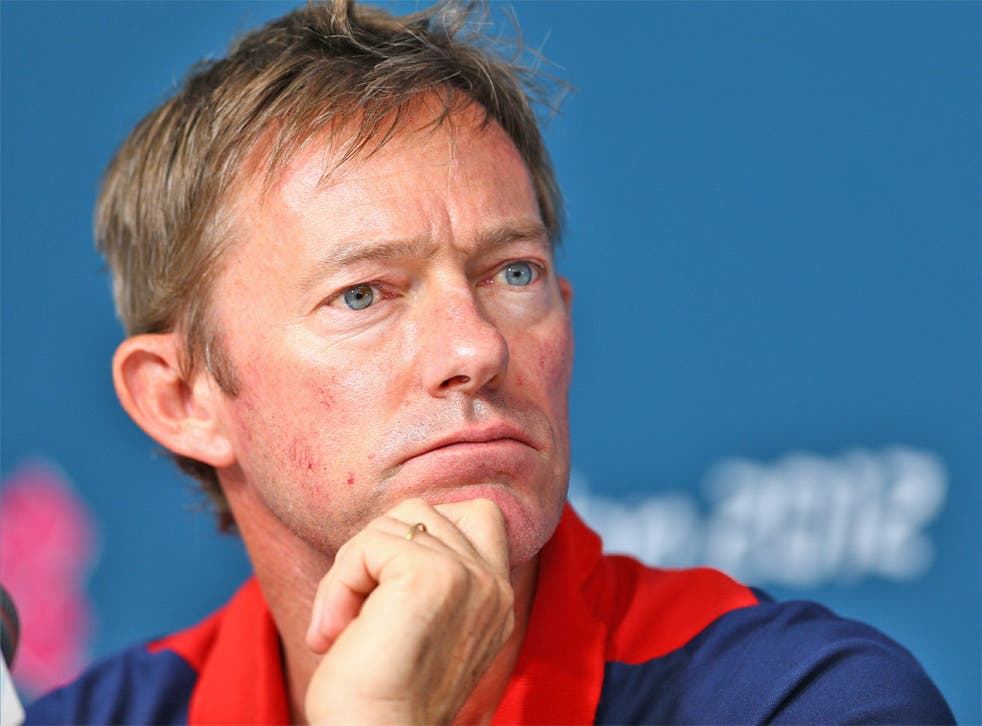 After Eric the Eel and Madame Butterfly, the Olympics are preparing to welcome another animal-nicknamed athlete on to the world stage. American wrestler Ellis Coleman has become known as the "flying squirrel", a moniker bestowed in honour of the Greco-Roman wrestler's unusual signature move, involving him pulling off a standing flip over his opponent's head before grabbing his opponent's waist on the way down.
Coleman has warmed to his nickname to such an extent that he has gone so far as to acquire one of the rodents as a pet. The grappler purchased the squirrel, named "Rocky," at a mall near his Colorado training centre. All told, Coleman estimates Rocky has cost him $500 [£320]. "Some company came into the mall we were at in Colorado Springs, and they were selling them," the Chicago-born 20-year-old explained yesterday. "And I had to buy one. I keep him in a cage. He just hops around. He sleeps every day so it's pretty easy."
Using his Twitter account –named DaFlyinSquirrel – Coleman posted pictures of his new arrival at the weekend before flying to London for competition.
Britain's sailors can rule the waves again, says head coach
The Team GB sailing manager, Stephen Park, is confident the host country have the strength in depth to top the discipline's medal table for the fourth Games in succession.
Great Britain have won 24 sailing golds, the most of any country and five more than nearest challengers, the United States.
"We have our strongest team ever," Park, presiding over his third Games, said. "Every team we have entered in all 10 events has proven medal performers. I don't think there is a country that comes close.
"Every single one of them has good reason to believe they can podium and we will be supporting every single one of them to try and do exactly that. If we do that, then the results should take care of themselves."
Ben Ainslie is going for a fourth gold in a row and a fifth successive Olympic medal, while 2008 Laser class gold medallist Paul Goodison and Nick Dempsey are also tipped.
"The mood in the camp is very good at the moment," Park continued.
Plague of moths menaces capital
Cable cars breaking down, trains not stopping because of the heat, tickets lost... barely a day goes by without another crisis story gripping the capital as the eyes of the world look on. The latest horror news seems to be a potential plague of moths.
A firm monitoring pest control sales reports purchases in the capital to be nearing an "epidemic" following the unseasonally warm weather.
"They show no respect for Savile Row suits, Primark jumpers or athletes' outfits," said moth expert Jonathan Beriland. If it is true, one hopes they don't all converge on the Olympic flame at once!
Comaneci backs perfect 10 return
Gymnastics great Nadia Comaneci has called for the sport to revert to the old scoring system, including the "perfect 10" with which she became so linked with in 1976. "Gymnastics was associated with a 10," she said. "That belonged to the sport and we gave it away. We lost a lot of fans. It's a bit confusing. I think probably they're going to find a way to bring back the 10."
Tweets of the day
Just listened to 2 women moan about having to pay a pound to use the trolley, they were proper angry but you get it back.
Barbara Parker, GB runner
Watching the women's football. I'm excited but confused as the Games aren't officially open yet!!
Laura Turner, GB sprinter
Just arrived at the Olympics, got all me kit, still think Stella was a bit Lucy in the Sky when she knocked this one up.
Bradley Wiggins, GB cyclist
1
Register for free to continue reading
Registration is a free and easy way to support our truly independent journalism
By registering, you will also enjoy limited access to Premium articles, exclusive newsletters, commenting, and virtual events with our leading journalists
Already have an account? sign in
Join our new commenting forum
Join thought-provoking conversations, follow other Independent readers and see their replies